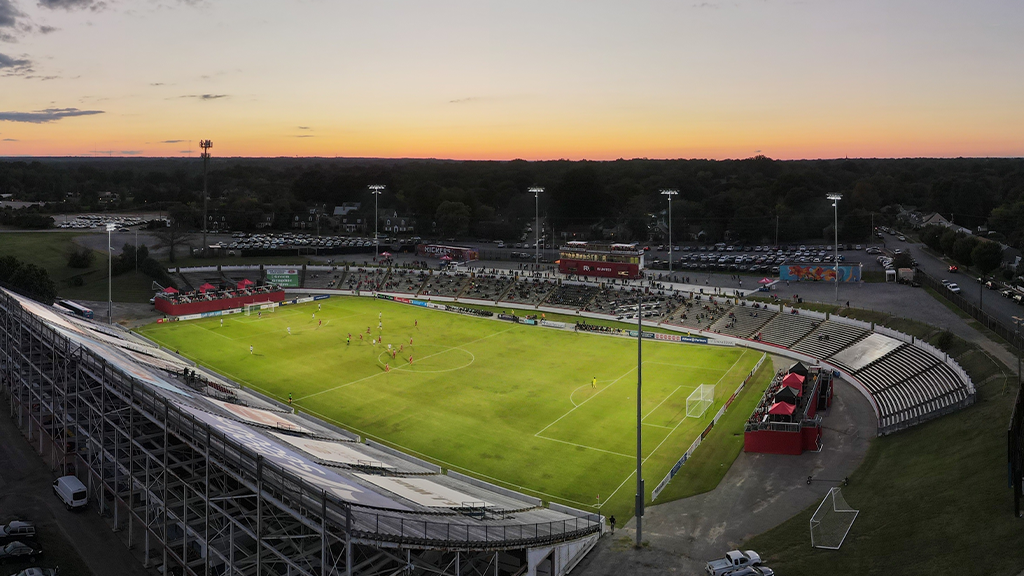 TAMPA, Fla. – (Monday, January 25, 2021) – USL League One announced on Monday following the league's Board of Governors meeting that the 2021 regular season will begin on or about May 8 and will feature a 28-game slate running through October and culminating in a six-team playoff to take place in November.
In voting for a flexible start date, the Governors have approved for clubs to begin play as early as April 10th depending on conditions in their local communities. Further details and scheduling announcements will be made in the coming months and the league will continue to monitor the ongoing COVID-19 crisis in the event that alterations to the format need to be made.
Don't miss a moment of the 2021 season with a subscription to Kickers+! Kickers+ is a brand new subscription service for the 2021 season that provides fans tons of value, flexibility and sweet perks! Sign up today for only $59.99 – Kickers+ benefits include 50% off tickets to any regular season home match, 15% off merchandise at
shop.https://www.richmondkickers.com
, exclusive digital content, member events, and more!
Click here for more info and to join today!