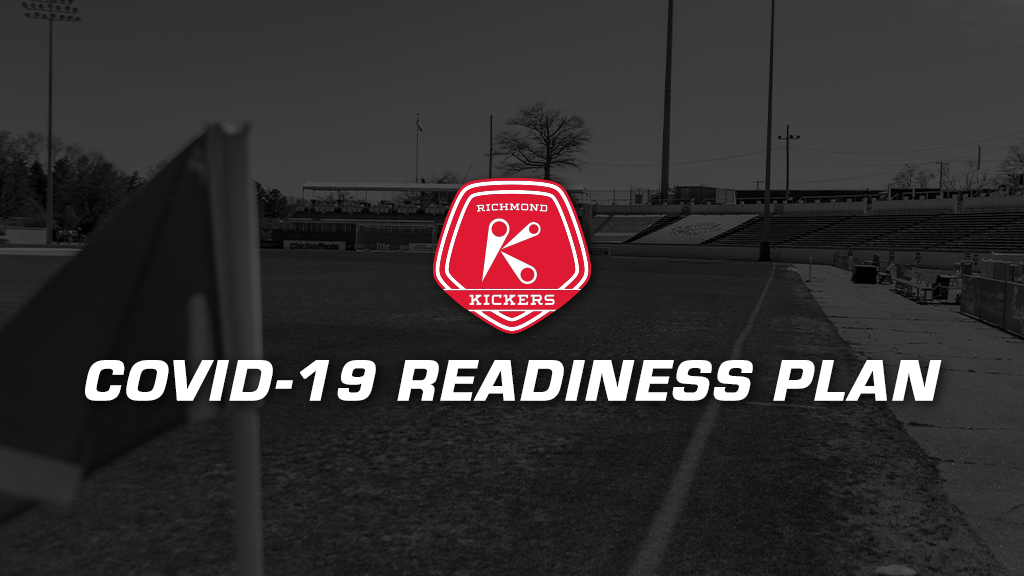 RICHMOND, Va. – (Wednesday, July 22, 2020) – The Richmond Kickers have released the COVID-19 Readiness Plan as they get set to host their first match of the 2020 USL League One season next Saturday, August 1. 
"We can't wait to welcome Kickers fans back to City Stadium starting August 1st," said Camp Peery, Kickers Vice President of Sales and Operations. "In accordance with local and league guidelines, these policies represent our proactive measures to make each matchday at City Stadium as safe and as contactless as possible for our fans, staff, and players. We will constantly evaluate and update our policies as more information becomes available." 
An overview of the new policies for City Stadium include:
Face coverings will be mandatory for all fans and staff inside City Stadium.

Per Phase Three guidelines, attendance will be limited to 1,000 people per match to start the season. 

City Stadium will be a cashless venue, including parking, merchandise, and concessions.

All ticketing will be processed digitally. Tickets must be purchased online at

www.richmondkickers.com/tickets

in advance. A limited number of single game tickets will be made available to the public beginning July 28th for each August home match.

Each General Admission section in the seating bowl will be limited to a 75 person capacity.

Social distancing markers will be placed throughout the venue to accommodate distancing in all queues.

Thorough sanitization of all high touch point areas will take place pregame, in-game, and postgame.