---
Welcome 2023 Season Ticket Holders! Please use this page to stay in the loop regarding all upcoming events and important information regarding the season and your membership. We can't wait to share a great season with you; thank you for your continued support! #UpTheRoos
---
Questions? Contact Chris Jennings
---
Latest Kickers News
---
RSVP to Upcoming Exclusive Events!
---
SEASON TICKET HOLDER MIDSEASON EVENT IS HERE!
Join us at Three Notch'd on June 28th for some good drinks, eats and fun! RSVP through the form below by Friday, June 23rd!
---
Save Money Just By Being a Kickers Fan!
Click follow on the page below, create a quick FanSaves account and use your SeatGeek Account Number in order to unlock your exclusive offers! Ask us if you have any questions or issues redeeming your offers through FanSaves!
---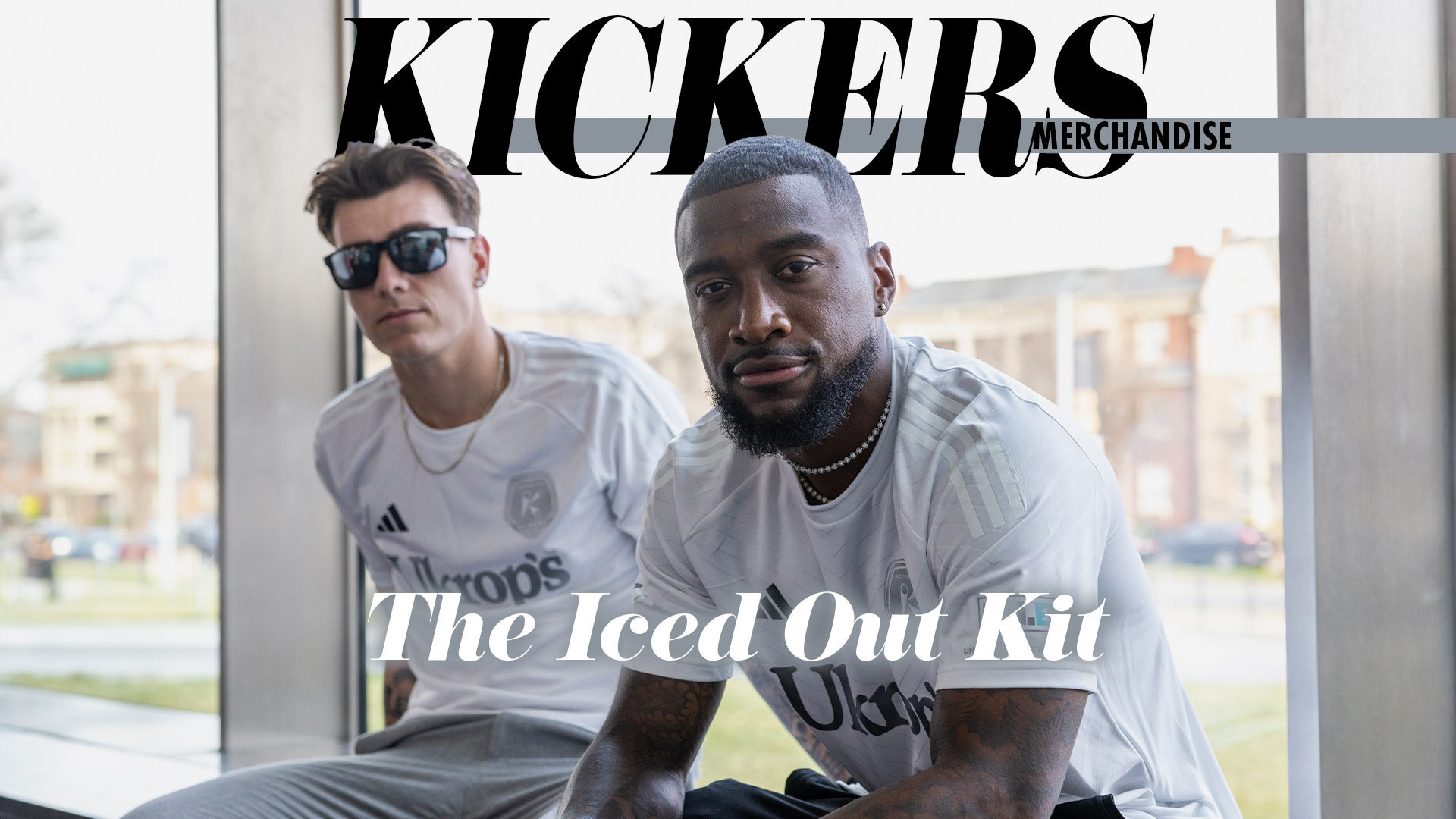 Gear Up for the 2023 Season!
Remember to use your discount code at checkout in order to receive 20% off (Midfield Club Members) or 15% off (General Admission Members) of your order!
---
2023 Referral Program
Refer your network to purchase 2023 Season Tickets! Earn special perks as your referrals become new members!
Fill out the form below to send in your referrals or email Chris Jennings at cjennings@richmondkickers.com! The deadline for new members to join is May 20th, 2023.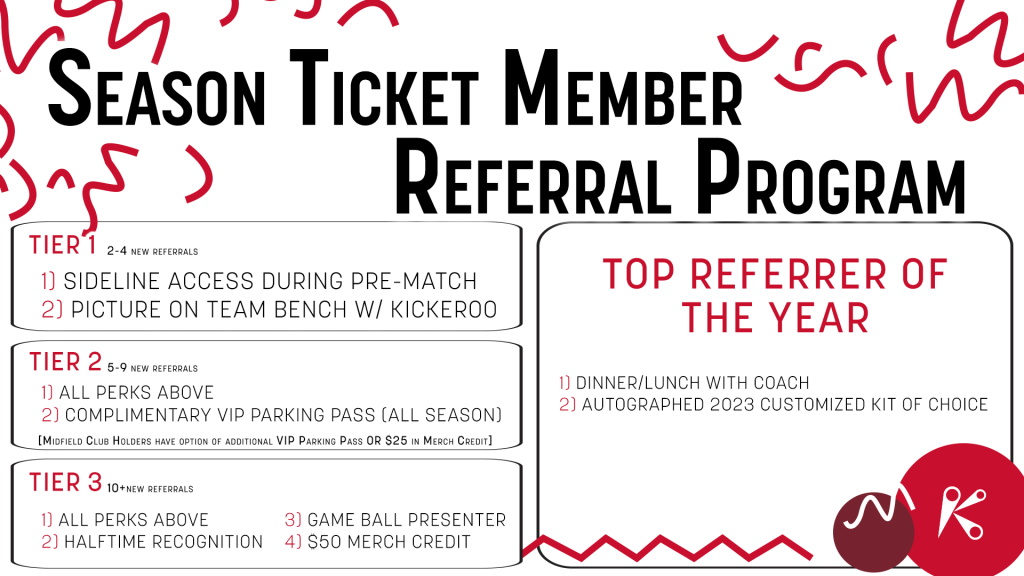 Kick it With Us for Every Kickers Road Match!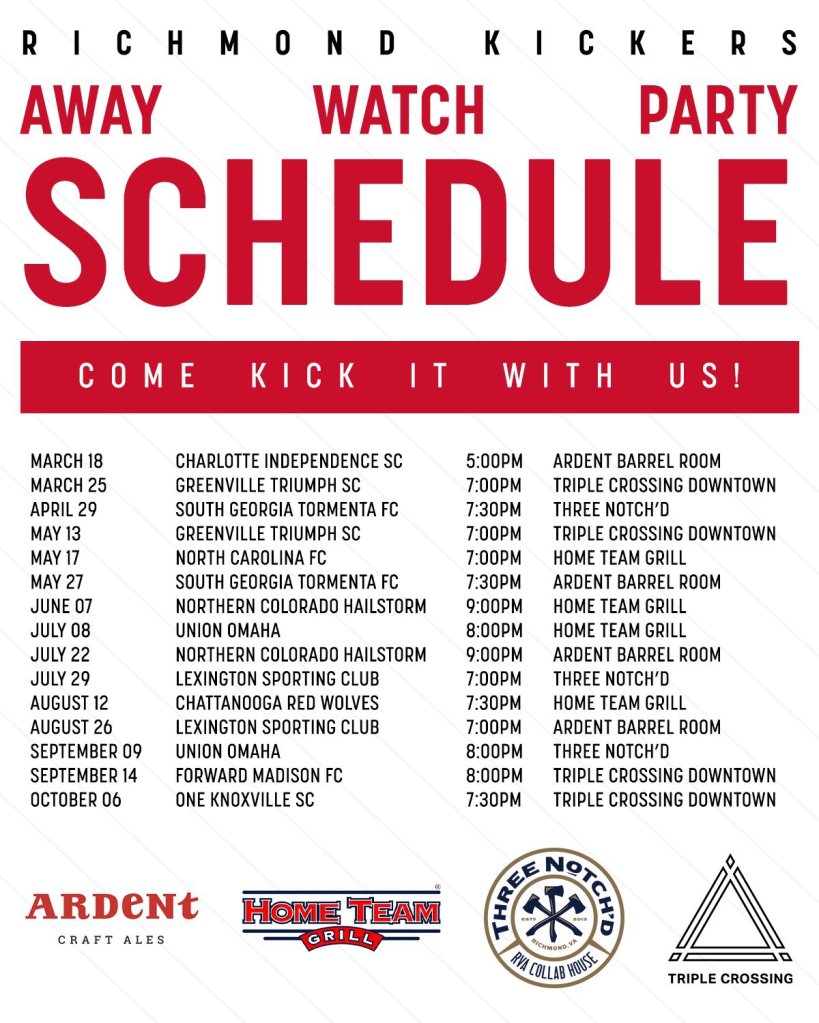 ---
Donate Your Tickets Program
Can't make it to a game? Donate your tickets to some of our non-profit community partners!
HOW TO DONATE:
1. Select the game that you wish to donate your tickets on your SeatGeek account, under the Tickets tab
3. Select the quantity of tickets that you wish to donate and click send!
Specific beneficiaries vary from game to game and we will follow up with a confirmation as to where your tickets are donated. Thank you for your support!
---
Downloadable Calendars