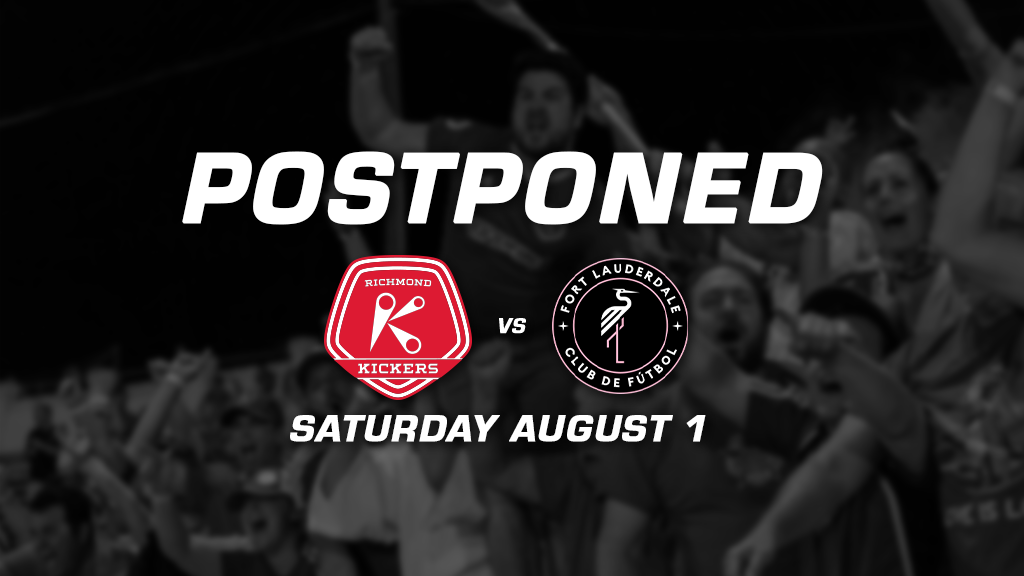 RICHMOND, Va. – (Friday, July 31, 2020) – The Richmond Kickers Home Opener, scheduled for Saturday, August 1 at 6:00 p.m. has been postponed. 
The decision to postpone the match was made out of an abundance of caution following a positive COVID-19 test from a covered person of the Fort Lauderdale CF organization.
A new date for the match will be announced at a later date. Tickets purchased for this match can be exchanged for any future 2020 regular season Richmond Kickers match, based on availability. A Richmond Kickers representative will be in contact with all August 1 ticket holders shortly.