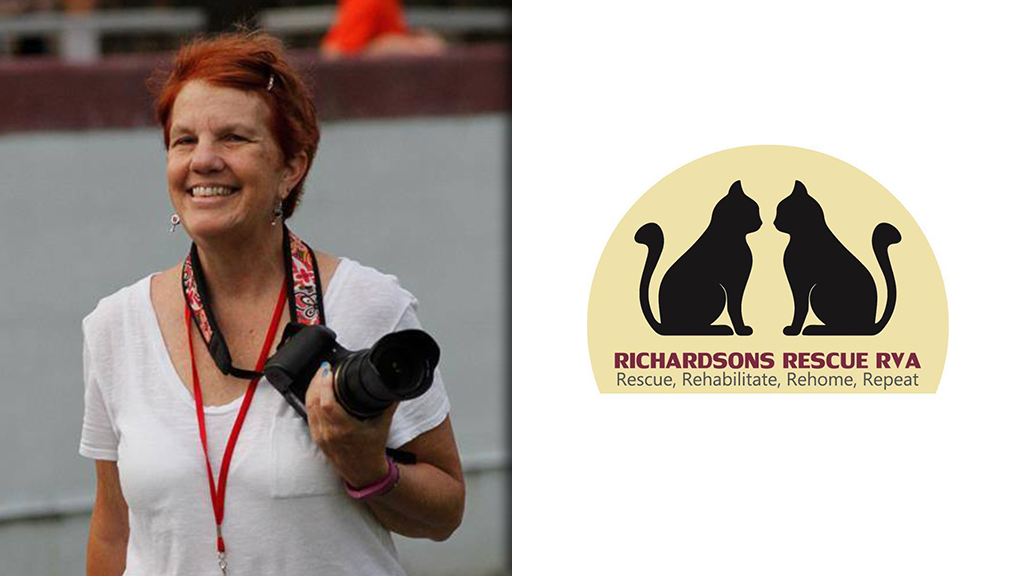 RICHMOND, Va. – (Tuesday, August 13, 2019) – The Richmond Kickers have partnered with Richardsons Rescue to take donations at City Stadium this Saturday, August 17 to honor former club photographer Suz Kitsteiner, who tragically lost her life due to a battle with cancer. Kitsteiner devoted her time in Richmond at Richardsons Rescue, aiding in the adoption process of cats. 
Not only devoted to pet adoptions, Kitsteiner spent several years on the sidelines of Kickers matches with another passion of hers, photography. If there was an event in and around RVA that involved the Kickers or soccer, you could guarantee that Kitsteiner would be in attendance. 
To make a donation, Richardsons Rescue will have a table set up on the main concourse at City Stadium this Saturday. If you are unable to attend the match, or would like to donate anytime, you can donate to Richardson Rescue here. 
Richardsons Rescue is a 501c3 whose founder and  volunteers have decades of rescue experience. They are partners United in rescue and Rehabilitation Solutions. The motto of the organization is "Rescue, Rehabilitate, Rehome, Repeat." Richardsons Rescue are actively engaging communities in animal rescue in all of the  different avenues by using creative and humane solutions to save cats and kittens in the city of Richmond and its surrounding counties.