Richmond United will be the only official affiliate of the Richmond Kickers' pro team in the pre-professional platform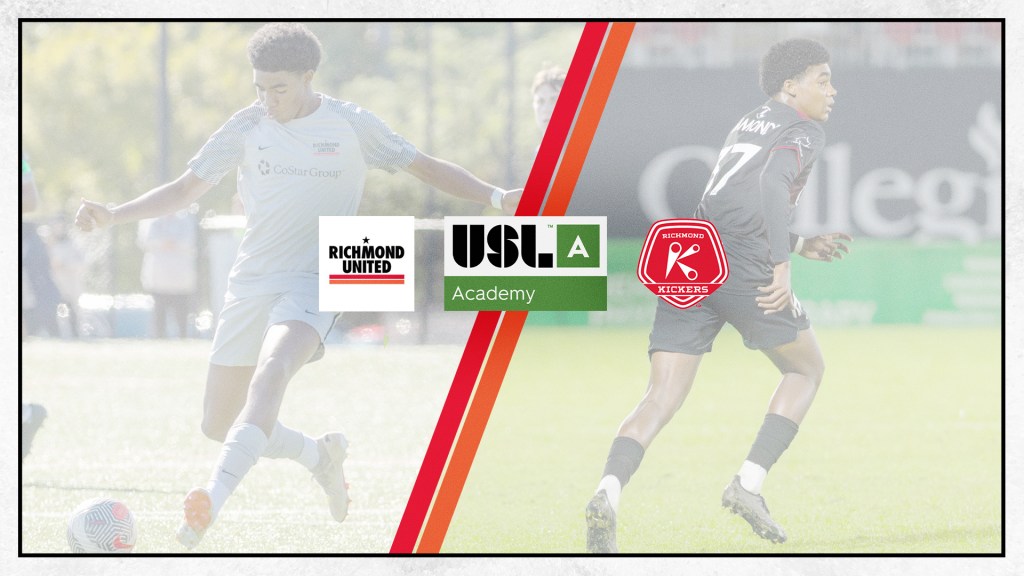 TAMPA, Fla. and RICHMOND, Va. –The United Soccer League Academy and Richmond Kickers announced a new partnership with Richmond United, entering the U20 pre-professional team to play in the USL Academy in 2024. The team will have a direct affiliation with the Richmond Kickers' pro team, as part of the full pathway now in place with the partnership between Richmond United and Richmond Kickers.
Richmond United fielding a team to compete in the USL Academy marks the next development in the evolution of the player development pathway in Richmond, with the move toward a more modernized, globally aligned model. The Richmond United USL Academy team, separate from the age group teams, will include top talent from the Richmond United oldest age groups to compete at the highest levels of pre-professional soccer while maintaining college eligibility.
Not only intended for players on a professional pathway, through the USL Academy system, Richmond United academy players aspiring to play college soccer will have greater visibility in front of college scouts because of the awareness and college scout turnout that the USL Academy League and USL Academy Cup commands.
The USL Academy structure provides the platform for local talent to develop in their local professional systems before moving to professional ranks in the USL or even earning moves to top European clubs like Louisville City FC's Joshua Wynder who transferred to Portuguese giants Benfica in June 2023.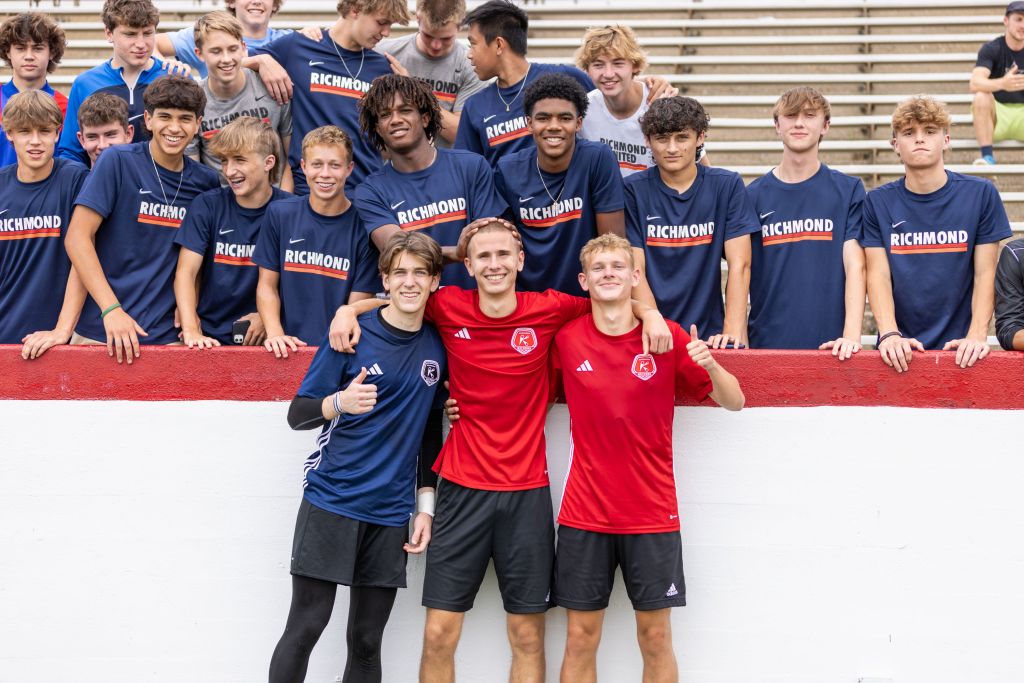 United academy players will experience an elevated day-to-day training environment and play in league games against other regional professional team academies like North Carolina FC of the USL Championship and Charlotte Independence of USL League One. Because of the direct affiliation with the Kickers' first team, academy players competing on the pre-professional team will have the opportunity to develop and play alongside professional players.
Additionally, Kickers first team players will be able to play in the Richmond United pre-professional team to play more competitive minutes or regain match fitness following an injury.
The technical staff managing Richmond United's USL Academy team will be announced at a later date.
Mika Elovaara, Richmond Kickers' Head Assistant Coach and Director of Methodology and Player Development, and Richmond United Technical Director, said:
"We have been working on this next step in our partnership for a long time, and I am delighted to see it finally come to fruition. Thanks to Liam O'Connell, the USL Academy Technical Director, for working with us throughout the process, ensuring we take this next step in the strongest possible manner. Our membership in the USL Academy will further enhance the developmental and competitive path to our players, as it facilitates even more specific and detailed pathways within our whole community.

Liam O'Connell, USL Academy Technical Director, said:
"We couldn't be more excited to support the vision behind Richmond Kickers' and Richmond United's collaborative USL Academy project. We encourage all professional USL clubs to work closely with prominent local youth soccer organizations within their communities, and we applaud Richmond United for connecting their top ECNL Boys program into this pro pathway through USL Academy. Beyond that though, the Kickers have proven their true intent behind this project, as shown in the signing and integration of numerous local teenagers to their pro team this year. We're confident that those moves are just the start of this ambitious plan, and look forward to seeing even more players progress their careers through this unique pathway."
Darren Sawatzky, Richmond Kickers' Head Coach and Chief Sporting Officer said:
"Our long-term goal with the Richmond Kickers is to help the development of players through the pathway here in Richmond, have them sign contracts with the Richmond Kickers first team, then when the time is right, help them move on to the higher levels of the game benefitting both the professional club and the player. Each player has a different path, from direct entry into the professional game, to college soccer opportunities, and to finding avenues that fit each player in their developmental cycle. The commitment of the USL, the USL Academy, and Richmond United further cements these opportunities for Richmond Kickers pre-professional and professional players and we look forward to the competition in 2024 and beyond."
Stay up to date with all of the Kickers news at RichmondKickers.com and on social media on Facebook, Twitter, Instagram, and YouTube. Download the Richmond Kickers mobile app for news, contests, and more!

About Richmond United
Richmond United was established by the Richmond Strikers and Richmond Kickers when the two clubs united their respective U.S. Soccer Developmental Academy and Girls programs to introduce a collaborative program designed to serve the most talented players in the region. With over 50 years of combined operational experience and unassailable reputations for success on and off the field, the Richmond Kickers and Richmond Strikers will build upon the tradition of player development that is respected both regionally and nationally.
About USL Academy
USL Academy is an elite youth platform offered to its clubs in the Championship, League One and League Two. The purpose of USL Academy is to develop a more clearly defined path for top youth prospects in their area to reach the professional level and sign directly with their senior team while improving local quality and community. The USL Academy brand is composed of four key components: Standards, USL Academy Contracts, USL Academy Cup and USL Academy League.
The purpose of the USL Academy Standards is to create optimal player development environments and provide local youth prospects the best chance of reaching the professional level, all league-approved USL Academy programs will be required to meet a set of minimum standards across a series of categories listed out in this document. USL Academy contracts allow Academy products at USL clubs to sign, train and compete in matches with professional senior teams without affecting their eligibility to play college soccer. The annual USL Academy Cup, presented by PUMA, is an elite tournament that brings teams to Tampa, Fla. from across the country to compete against unique teams they would not normally play.
USL Academy Cup emphasizes the importance of on-the-field and off-the-field development with multiple panels throughout the weekend, scouts watching in-person and virtually, additional activations in the Player Village, and development opportunities for coaches and referees. The USL Academy League establishes a high-level pre-professional training environment, with a direct connection to the local USL senior team. It provides meaningful games to aid in those players' development and to provide all clubs an opportunity to compete amongst each other in regionalized competition.