Richmond is set to defend a nine-match unbeaten streak on the road as well as a two-match winning streak against NCFC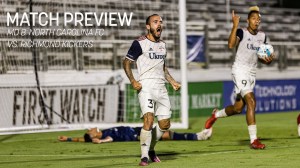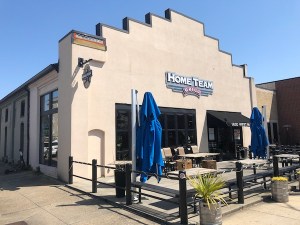 Match Details:
Competition: USL League One Regular Season 
Date: Wednesday, May 17, 2023
Kickoff: 7 p.m. ET
Location: WakeMed Soccer Park, Cary, N.C.
Forecast: 80F/56F, Mostly Sunny
Broadcast TV: CBS 6.3   Online: ESPN+
Referee: Juan Carlos Rivero
Asst. Referee: Marcus Moss, Robert Cordrey
4th Official: Emma Richards
Uniform Details:
The Roos will be wearing The Icy Kit in North Carolina this week. Order yours today, and don't forget to get it customized!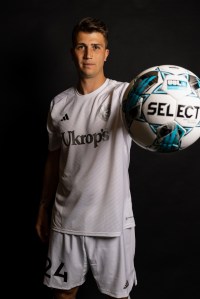 News and Notes:
DON'T CALL IT A COMEBACK: Richmond's road form is picking up where it left off in 2022.
Last season, the Roos earned 10 points from trailing positions on the road which included dramatic, stoppage-time winners at North Carolina FC and Union Omaha and stoppage-time equalizers at Central Valley Fuego at South Georgia.
Currently, Richmond has a 2-0-2 record with a plus-4 goal differential on the road in 2023. The Kickers' 2-2 draw at Greenville marked their first point earned from a trailing position this season.
In the midst of a 9-match unbeaten road streak in the league, the last time Richmond lost a league game on the road was Aug. 13, 2022, at Greenville.
NEIGHBORING RIVALS: The rivalry between Richmond and North Carolina is not only one of the closest geographic rivalries in USL League One but matchup-wise it is also incredibly tight.
NCFC holds serve narrowly as Richmond sports a 2-2-3 record since NCFC joined USL League One ahead of the 2021 season.
But Richmond has the momentum with two-straight wins over NCFC from July 2022. The Roos posted a 4-1 come-from-behind win on July 2nd at home before scoring two stoppage-time goals on the road to stun NCFC who had a 2-1 lead late on July 27th.
TERZAGHI SEEKING 50TH KICKERS' GOAL: USL League One's all-time leading goalscorer and the Kickers' third-ranked all-time leading scorer is on the brink of reaching 50 goals for the club.
After compiling 45 goals in his first three USL League One seasons and three more goals during the 2022 and 2023 Lamar Hunt US Open Cup runs, Terzaghi notched his first league goal of 2023 against South Georgia Tormenta FC — bringing his total tally to 49 goals.
Terzaghi sits behind club legends Matthew Delicâte (94) and Rob Ukrop Jr. (64).
Next Home Match:
The Kickers' next home match is set for May 20th when they host league newcomers, Lexington SC, for a 7 p.m. kickoff. The club will host First Responders Night presented by Bon Secours with fans having the opportunity to interact with local first responders and their vehicles. Get your tickets now before we sell out!