Ukrop's returns as front of jersey sponsor; Bon Secours returns as back of jersey sponsor; Prospect Blue returns as jersey sleeve sponsor; Nightingale Ice Cream joins as back collar sponsor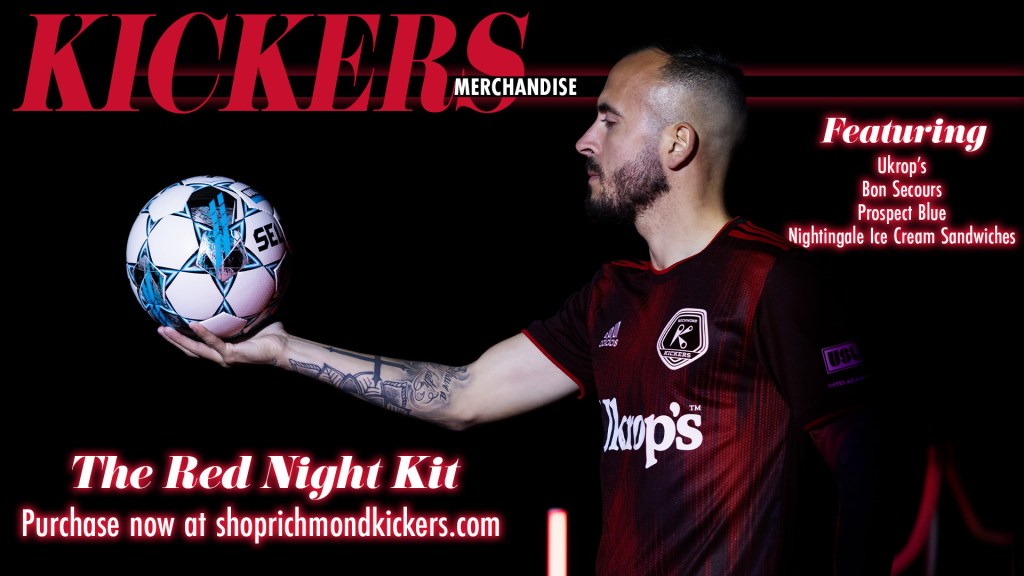 RICHMOND, Va. – The Richmond Kickers are excited to unveil the 2023 Red Night Kit from Adidas featuring a custom red and black Mi Competition 21 jersey with white sponsor logos, nameplates, and numbers. Ukrop's Homestyle Foods returns as the front-of-jersey sponsor, Bon Secours returns as the back-of-jersey sponsor, Prospect Blue returns as the jersey sleeve sponsor, and Nightingale Ice Cream joins as the back collar sponsor.
The Red Night Kit will serve as the Kickers' primary jersey during the 2023 season, with the jersey making its debut when the Kickers open regular-season play at City Stadium on April 1, 2023, against Charlotte Independence.
Tickets and opening night group packages for the Home Opener are available at richmondkickers.com/tickets. 
Fusing the Kickers' iconic red with the color black that has defined the Kickers' run to the postseason in 2021 and regular-season title in 2022, the Red Night Kit design matches the aggression that Head Coach Darren Sawatzky's teams bring to the pitch at City Stadium and on the road.
"We're thrilled to unveil our 2023 primary jersey that features incredible local partners," Richmond Kickers' Vice President of Corporate Partnerships, Drew Norris said. "Ukrop's and Bon Secours have worked tirelessly to support us for many years, and we're thrilled to have Prospect Blue return after a successful inaugural season together last year. And as a front office full of Richmonders with a sweet tooth, having Nightingale Ice Cream join as a jersey sponsor is very exciting."
Ukrop's has been a long-time supporter of the Kickers. From their roots as a grocery store started in 1937, to beloved national food manufacturer and a local Market Hall of today, Ukrop's has always strived to nourish the lives of their customers and their communities.
"Ukrop's support of soccer began in 1981 with the inaugural Richmond Invitational Indoor Soccer Tournament which attracted top youth teams from outside our region," commented Bobby Ukrop, Chairman and CEO of Ukrop's. "We have been pleased to be involved in helping support the amazing growth in soccer in RVA and sports tourism for more than four decades."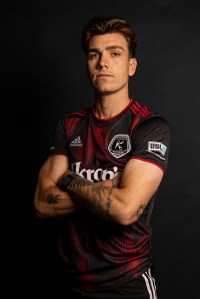 Bon Secours enters their ninth year as a partner of the Kickers. As the Official Healthcare Services Provider of the Richmond Kickers, Bon Secours brings a full spectrum of high-quality sports medicine care and services to both the Kickers' professional team and youth players, including concussion awareness and management, orthopedic care, sports performance services, physical therapy, safety education, and injury prevention practices.
"We are excited to continue our partnership with the Richmond Kickers for a ninth season, and we are proud of the work we have done together to strengthen the health of our community by helping Richmond's youth stay active," added Ryan Stuhlreyer, Vice President of Service Line Strategy, Bon Secours Richmond. "We look forward to supporting the Kickers as they defend their 2022 regular season title."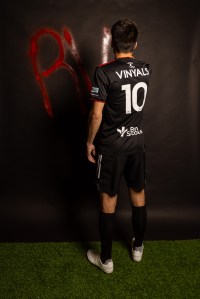 Founded in 2019, ProspectBlue is a staffing and recruiting firm headquartered in Richmond, Virginia and serves the Mid-Atlantic market and beyond. With a deep expertise in the corporate, financial, legal and medical fields, they help employers and job seekers secure talented teams and fulfilling care. Whether you are a candidate seeking a new career opportunity, or a company searching for talent, ProspectBlue will help you ensure that today's transitions lead to growth and success.
"ProspectBlue and our employees are thrilled to continue our corporate partnership with the Richmond Kickers and to be a part of such a well-respected group of long-standing, corporate supporters and partners of the Kickers," added Alan Vaughan, Managing Partner of ProspectBlue Ventures. "We are delighted to support the Kickers as they make another run at the league title, while also spreading the excitement and joy of the game of soccer to the Richmond and Central Virginia community."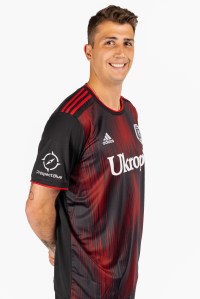 Nightingale Ice Cream Sandwiches was born right here in the food-centric Richmond, VA, and grew out of a love for bringing great tastes to the community. Influenced by the ever-creative chefs, artists, musicians and culture creators in our city, Nightingale is built on the idea of making something you're proud of and sharing it with the ones around you. Owned by veteran, Hannah Pollack, and her husband, Xavier Meers, Nightingale's gourmet ice cream sandwiches are the product of hard work, dedication to the craft and a lil' appetite for fun. Inspired by making people smile, we have one simple goal: to spread joy and eat ice cream.
"Here at Nightingale, we are huge soccer fans and so excited to be able to support the Richmond Kickers' 2023 season," Pollack said. "We love the community and comradery that comes with soccer and are honored to be a part of something that creates so much joy for so many."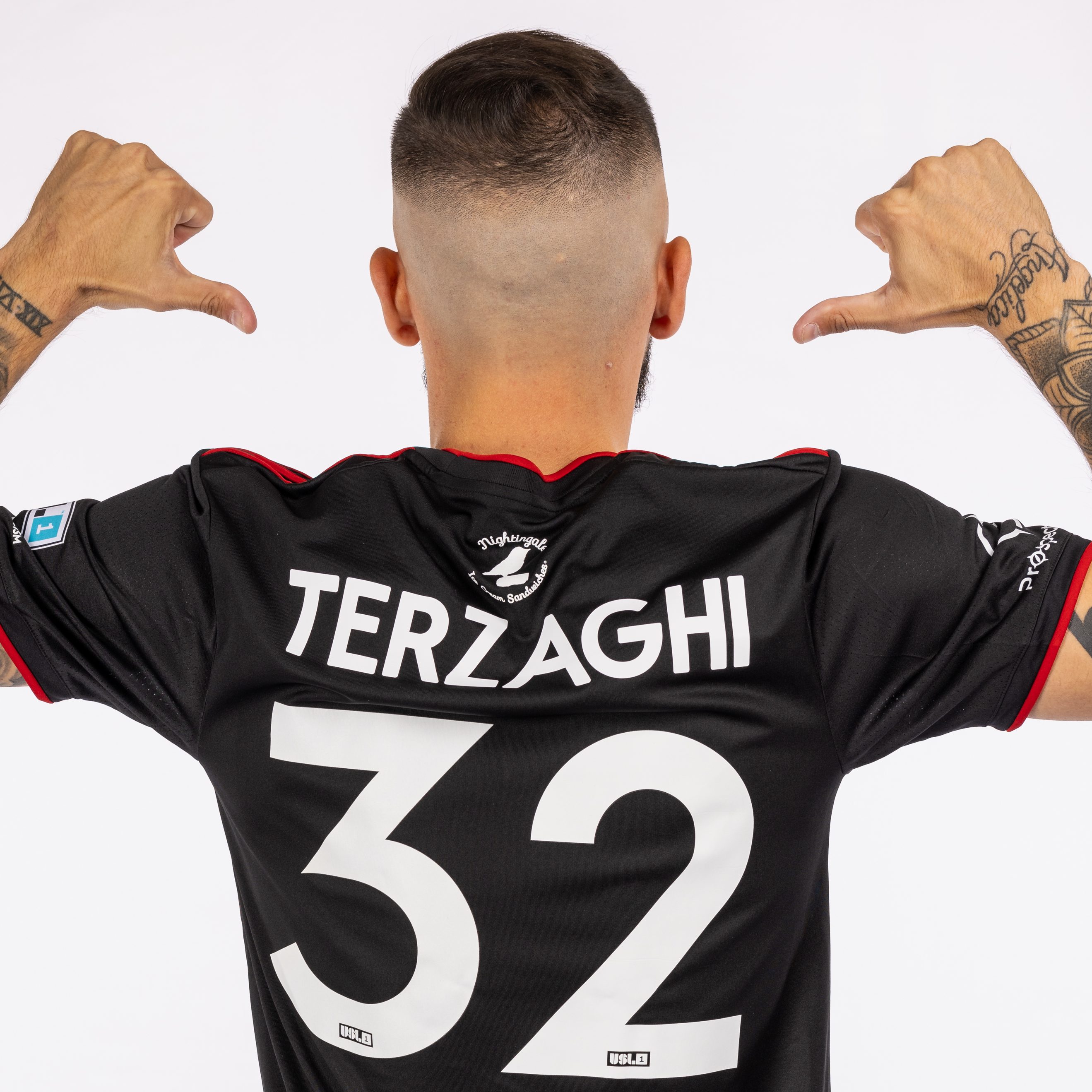 Fans can now purchase and customize their Red Night primary jersey at the club's new official online storefront at shoprichmondkickers.com.
The 2023 season will be here before you know it and 2023 Season Tickets are on sale now! For a cost as low as $10 per match, Kickers fans can save the most with Season Tickets while unlocking exclusive perks and experiences. With one additional regular season match and two new opponents joining USL League One in 2023, City Stadium will be the place to be! Additional information can be found at richmondkickers.com/seasontickets.
Stay up to date with all of the Kickers news at RichmondKickers.com and on social media on Facebook, Twitter, Instagram, and YouTube. Download the Richmond Kickers mobile app for news, contests, and more!