In his new role, Elovaara will lead the development path for boys and girls academy players in line with the Kickers' professional team's mission to pursue highest levels of men's and women's soccer
RICHMOND, Va. – Mika Elovaara is set to return to the Richmond Kickers' professional team's technical staff as the Head Assistant Coach following a collaboration deal struck between the Richmond Kickers' pro team and Richmond United that will also make Elovaara Richmond United's Technical Director.
Elovaara's appointment will begin immediately as he guides the Richmond United boys and girls academies in line with the methodology of the Richmond Kickers' professional team to help academy players reach for the highest levels of collegiate and professional soccer.
In this new role, Elovaara will now oversee the technical direction of Richmond United – unifying methodology to strengthen the Richmond United experience – and the work of Richmond United's ECNL Directors, Sascha Görres (Boys) and Greg Boehme (Girls). Elovaara will also advise Richmond United coaches through coaching education and training methods, and establish a shared culture for both the boy's and girl's programs.
"For years now, the three entities, Richmond United boys and girls and the Richmond Kickers pro team have been developing in their own lanes," Elovaara said. "With the success of each of the three on their own, it is a perfect time to truly unite and build towards an even more sustainable culture of development and success. We want all boys and girls in the greater RVA community to be able to pursue their dreams in the best possible soccer environment while remaining in their hometown, in the communities with their friends and family.
"This would not be possible without the work Rob Ukrop, Darren Sawatzky, Leigh Cowlishaw (Kickers Youth), and Jay Howell (Strikers) have done and the spirit of collaboration for everyone's benefit. It is humbling to be asked to play a key role in this historic partnership, and I cannot wait to get to work with all the RU players, coaches, and the two ECNL directors. My quick u-turn from my recently acquired role in the MLS speaks for the love for the RVA community my family and I have."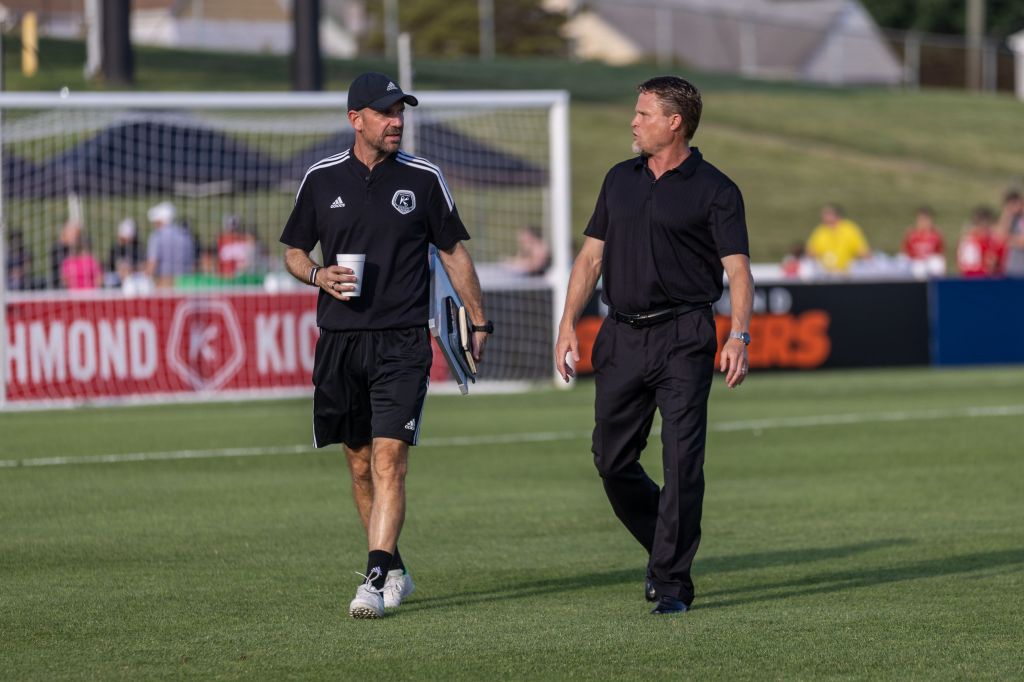 The leadership of both the Richmond Kickers' professional team and Richmond United seized the opportunity to collaborate and enhance the youth player pathway in Richmond. This partnership will establish a meaningful connection between the Kickers' professional team and Richmond United to improve each academy player's learning and performance environments while strengthening Richmond United's ability to attract and retain the best players in the region.
"We are thrilled about this new opportunity for Mika to continue impacting the lives of young soccer players in our community while working closely with our Kickers' pro team," Richmond Kickers' Chairman, Rob Ukrop said. "We believe this new partnership will help develop the next generation of homegrown players aspiring to play for the men's professional team and our future women's senior team."
In a joint statement, Richmond Strikers' Director of Soccer Jay Howell and Richmond Kickers Youth's Director of Soccer Leigh Cowlishaw shared, "we are delighted to have established this win-win partnership that brings Mika back to Richmond. The agreement is a shining example of organizations working together and sharing resources for the betterment of their community."
An accomplished and accredited coach and educator in many disciplines, Elovaara holds a USSF A Senior License, UEFA B License, and UEFA Football Strength and Conditioning diploma as well as a Masters in English Philology and a Doctorate of Philosophy in Cultural Studies and Comparative Literature from the University of Oulu in his home country of Finland. Elovaara earned a BA in English from the University of North Carolina Wilmington while playing soccer for the Seahawks where he was a four-year letter winner and two-time captain; he still holds the school record with 79 starts.
Additionally, Elovaara brings a wealth of experience from his own time playing in the professional game, making over 150 appearances in Finland.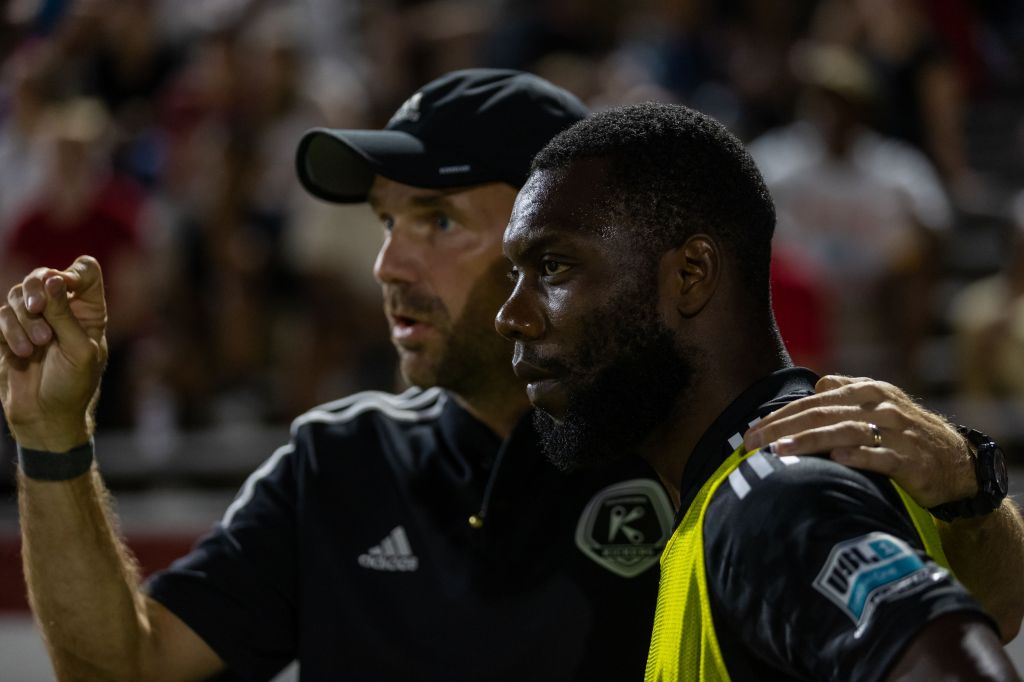 "Mika represents the highest level of understanding in regards to player development and watching him work over the past few years with players like Jonathan Bolanos, Ethan Bryant, and Stuart Ritchie makes this a very exciting progression in our work to unite the overall Richmond soccer community," Richmond Kickers' Chief Sporting Officer and Head Coach Darren Sawatzky said. "His work and education speak for themselves. The plan is to work every day together to help players here in Richmond reach their potential and populate our professional team on the men's side while helping young women chase the dream of the highest levels of soccer."
The partnership's goal, through Elovaara's direction, is to forge a culture of modern high-performance player development for all Richmond United players as they strive towards their dreams of higher education and high-level soccer, now with the opportunity to make the professional pathway part of that process earlier. With his vast experience and connections in the women's game as well, Elovaara will look to further enhance and professionalize the environment for Richmond United girls and boys.
"Throughout my coaching career, I have been fortunate to work with young men and women who have gone on to the highest levels of the professional game, including all the Scandinavian leagues, the MLS and the Bundesliga, and, most recently, RVA's very own Kameron Simmonds who has shined as a member of the Jamaican Women's National Team," Elovaara said. "With the people involved, we have strong connections to clubs in the MLS, NWSL, and in Europe. I am excited to work to build and unify a culture, daily habits, and environment that will allow those kinds of dreams to be pursued and fulfilled right here in River City. What could be better for the amazing River City Red Army than to cheer on a truly local girl or boy who will ascend right in front of our own eyes!"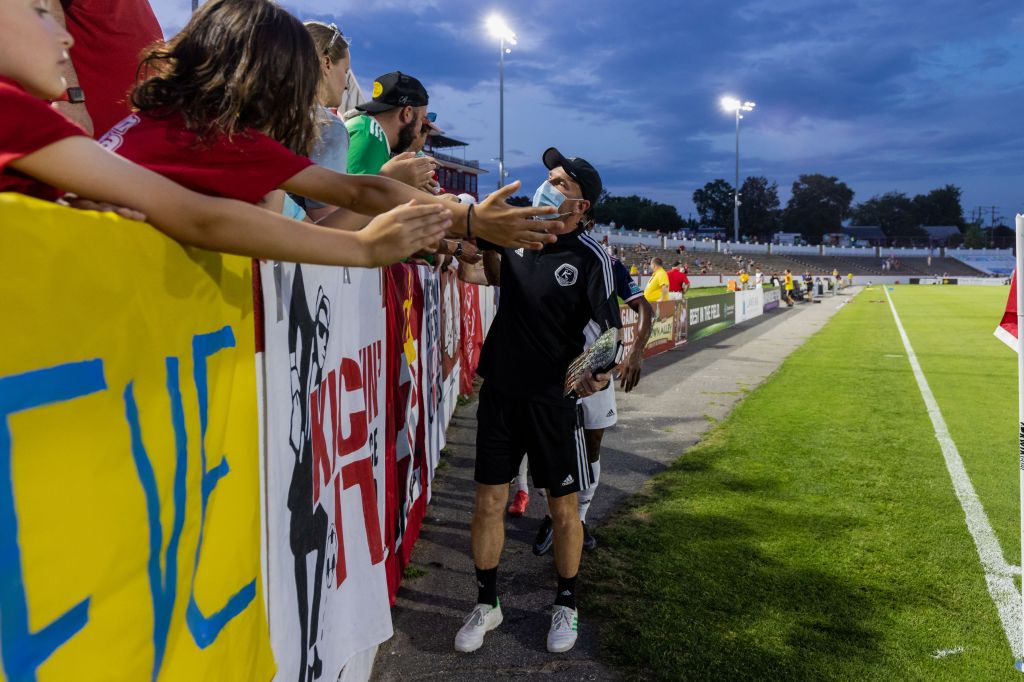 The Richmond Kickers' professional team currently features multiple Richmond United academy graduates including former Virginia Commonwealth University standout and 2022 USL League One Regular-Season Champion, Simon Fitch. The homegrown talent enters his second year after an impactful rookie season that included 11 starts in 21 appearances and 1,308 minutes played.
New to the squad in 2023 on USL Academy contracts are Gabe Cox who comes by way of the Columbus Crew Academy and Richmond United, and Beckett Howell from Richmond United. Cox and Howell follow in the footsteps of former Richmond United standouts Damian Gallegos and Ty Johnson who both gained experience during the 2021 season with the Kickers' professional team on USL Academy contracts prior to heading to VCU and the University of North Carolina, respectively.
"Since 2014, when Richmond United was first founded, Jay and Leigh have been committed to bringing the best players together, showcasing the talent from across our RVA community," Ukrop said. "We are thrilled to see this next evolution for Richmond United where the Kickers Pro team is actively working with the Richmond United academy staff on the player pathway for both girls and boys."
Stay up to date with all of the Kickers news at RichmondKickers.com and on social media on Facebook, Twitter, Instagram, and YouTube!

About Richmond United:
Richmond United was established by the Richmond Strikers and Richmond Kickers when the two clubs united their respective U.S. Soccer Developmental Academy and Girls programs to introduce a collaborative program designed to serve the most talented players in the region. With over 50 years of combined operational experience and unassailable reputations for success on and off the field, the Richmond Kickers and Richmond Strikers will build upon the tradition of player development that is respected both regionally and nationally.