The fan-favorite is excited to build on the momentum of last season's regular-season title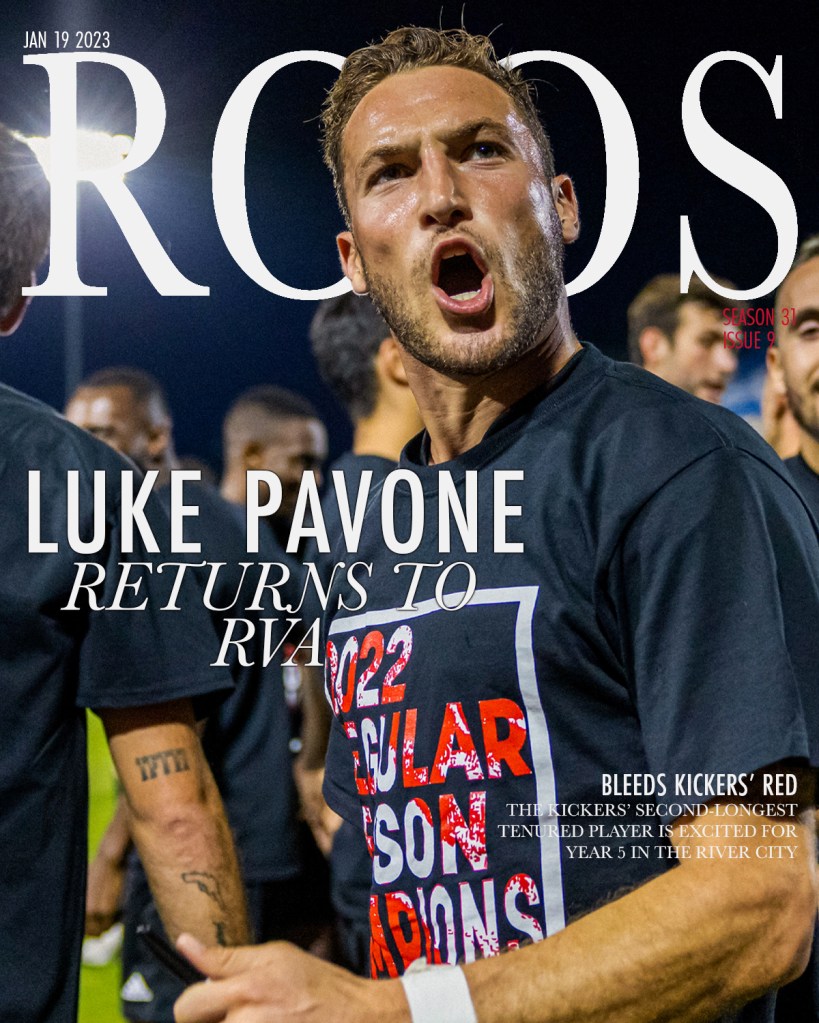 RICHMOND, Va. – The Richmond Kickers are pleased to announce the re-signing of forward Luke Pavone for his fifth season with the club, pending league and federation approval.
"We have worked very hard to bring a winning mentality to the club here in Richmond, building on a long history of challenging for trophies," Kickers' Chief Sporting Officer and Head Coach, Darren Sawatzky said. "A big part of that mentality is rooted in his passion for the community we represent. Luke Pavone bleeds Richmond Red and his approach both on the field and with each person he interacts with exemplifies his connection to Richmond. He is another attacking weapon for us, and we see him getting behind defenses in 2023 supplying service and getting on the score sheet."
Pavone has been a constant presence in the Kickers' dressing room and a fan-favorite since joining the club in 2019 under then-Head Coach David Bulow. Now, the second-longest tenured Kickers player behind only Akira Fitzgerald, Pavone stands as one of the examples of the club's culture of hard work and humility for newer signings.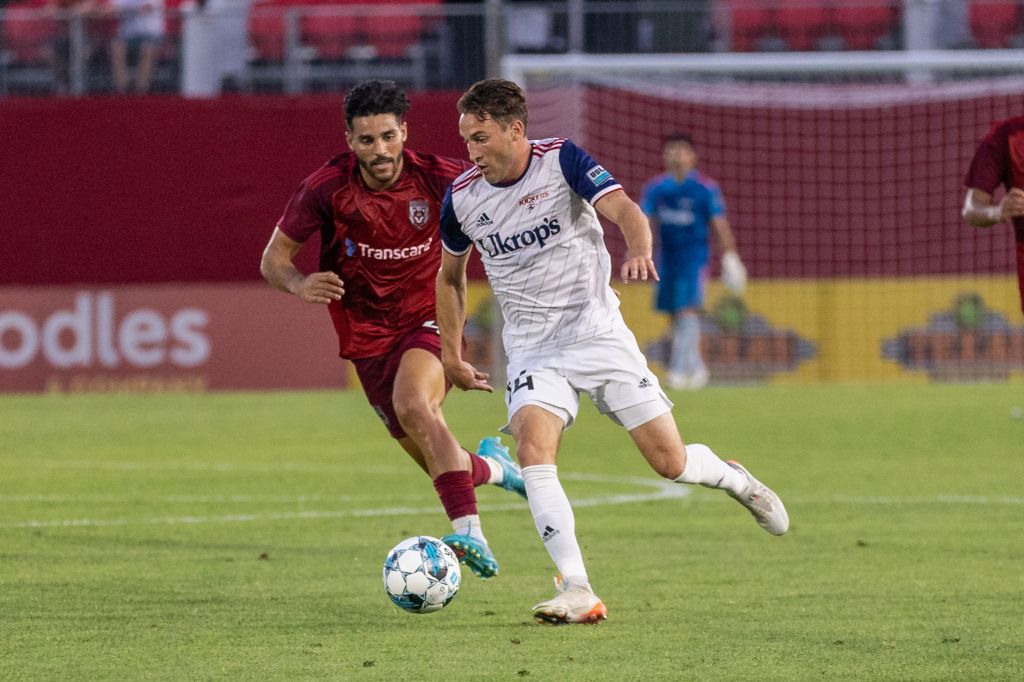 When he's not training or playing for the professional team, Pavone has entrenched himself in the youth soccer scene, working as a coach and helping bring up the next generations of Richmond soccer players.
"Being a part of the Kickers family for this duration has been a dream come true," Pavone said. "The badge I wear on my chest every day is a privilege and an honor that I don't take for granted. I look forward to continuing to represent our club on and off the pitch.
"Since 2019, I think I've developed and improved my mental side of the game the most. I was an eager kid when I first came in under Coach Bulow, and I just wanted to prove that I could outwork everyone and display my athleticism. As I've matured in the pro ranks, I've played a lot of positions and have had to learn multiple roles which have allowed me to become a smarter player within our game model."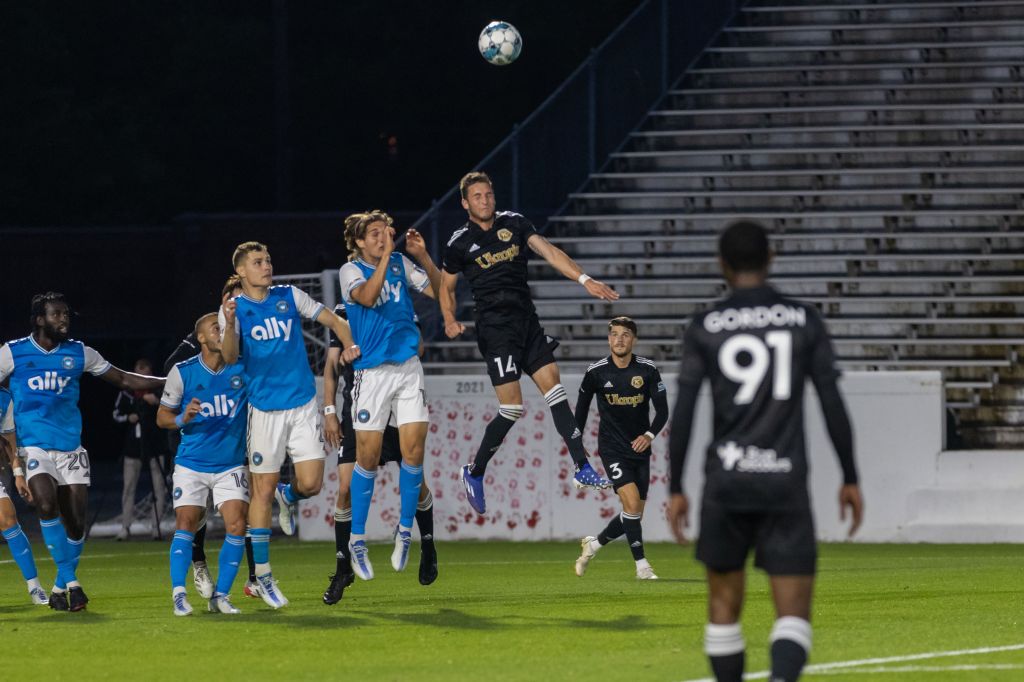 The 27-year-old has shown off his versatility in his previous four seasons by being able to step up wherever needed. While listed as a wide forward, Pavone has played across the pitch including at fullback and striker when needed.
Specifically, when employed at the top of the attack, Pavone thrived at attacking defenses without the ball, using his speed and agility to close down the ball, force turnovers in the opponent's half, and restart the attack quickly.
Now, in his fourth season under Coach Sawatzky, Pavone is looking to increase his measurables on the stat sheet in his preferred attacking position and continue to help enhance the dressing room culture.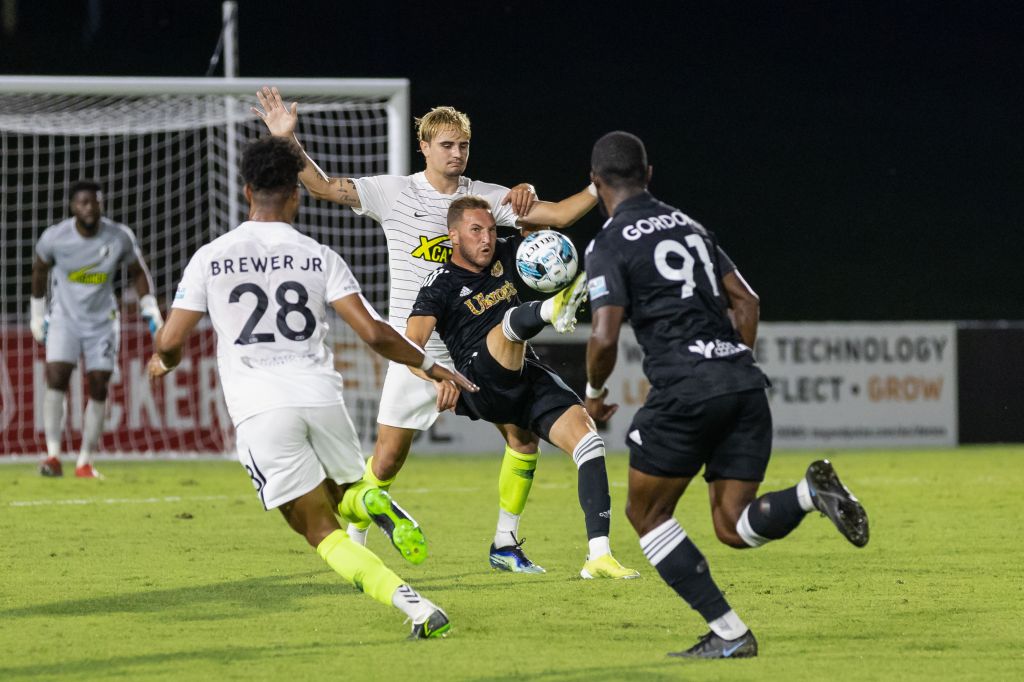 "This year, I'd personally like to have more goal contributions and chances created," Pavone said. "I need to be more lethal in my final third actions. As a club, it's important we continue to grow the culture that we've created with Darren over the last three years. When the culture is right, the results will come which ultimately pushes us towards our goals."
As Pavone works to help the Kickers' record-setting attack defend its 2022 regular-season title, he is looking forward to reuniting with the greater soccer community again at City Stadium.
"My message to the Red Army and Richmond fans is to never change," Pavone said. "Keep being aggressive, loud, and obnoxious because we love it. You guys support us even on our worst days which says a lot about our fans and community. We love you guys and can't wait to see everyone soon."
Per club policy, the details of the contract will not be made public.
The 2023 season will be here before you know it and 2023 Season Tickets are on sale now! For a cost as low as $10 per match, Kickers fans can save the most with Season Tickets while unlocking exclusive perks and experiences. With one additional regular season match and two new opponents joining USL League One in 2023, City Stadium will be the place to be! Additional information can be found at richmondkickers.com/seasontickets.
Stay up to date with all of the Kickers news at RichmondKickers.com and on social media on Facebook, Twitter, Instagram, and YouTube!
TRANSACTION: Luke Pavone signs with the Kickers ahead of the 2023 USL League One season on January 19, 2023.
Rostered Players for 2023 as of January 19, 2023
GOALKEEPERS: Akira Fitzgerald
DEFENDERS: Nathan Aune, Michael Hornsby, Dakota Barnathan
MIDFIELDERS: Chandler O'Dwyer, João Gomiero, Nil Vinyals, Zaca Moran
FORWARDS: Emiliano Terzaghi, Matthew Bentley, Owayne Gordon, Luke Pavone