One of USL League One's most prolific and underrated midfielders returns to dictate the middle of the pitch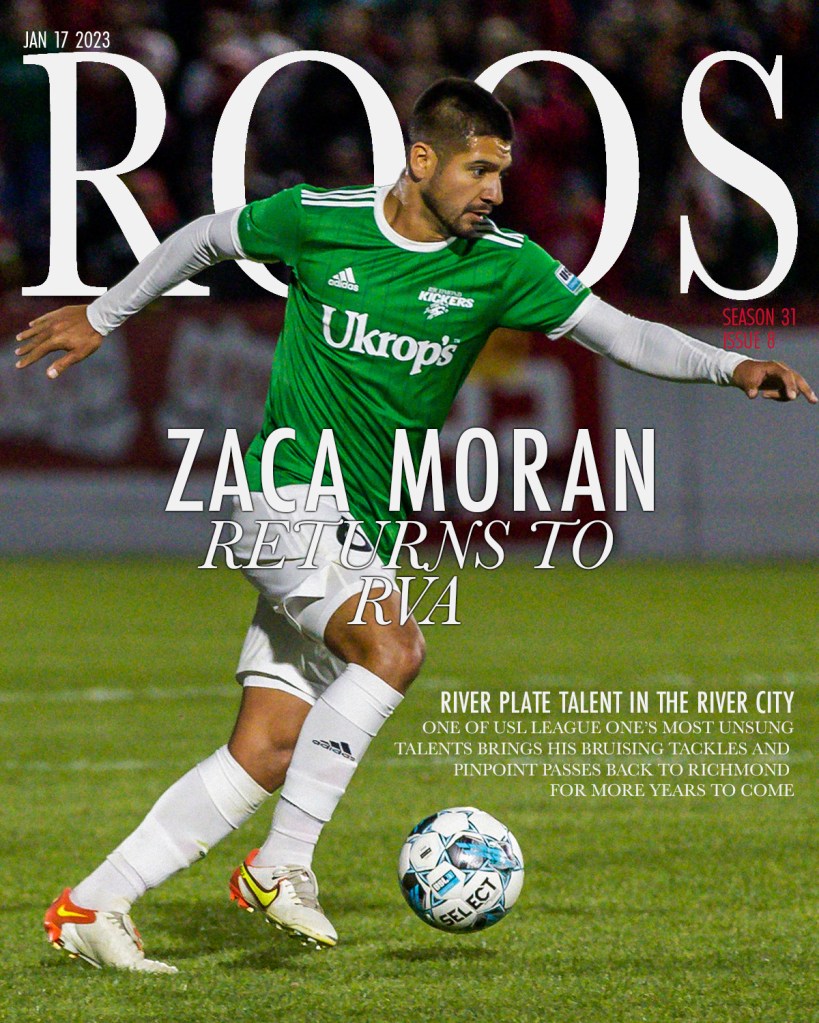 RICHMOND, Va. – The Richmond Kickers are pleased to announce midfielder Zaca Moran has signed a new multi-year contract with the club, pending league and federation approval.
"Zaca has been an important component to our midfield for the past two seasons," Kickers' Chief Sporting Officer and Head Coach, Darren Sawatzky said. "He is a passionate, hard competitor who adds decisive passing to our attack. His presence in the locker room and within the community enhances our culture each year. We will look to build on our brand of football and Zaca is a huge piece of the game evolution here."
Moran returns for a third season and more in the River City following a successful first two years under Coach Sawatzky and Head Assistant Coach, Mika Elovaara. Brimming with physical and mental talent honed in the famous River Plate academy in Buenos Aires, Argentina, Moran has enjoyed the role as the fulcrum in the Kickers' midfield.
Capable of delivering both on-a-dime long passes and bruising tackles, Moran's effect on the game isn't always measured in flashy highlights, but he has proven so far to be one of the most unsung talents in USL League One.
"It means a lot to me [to stay in Richmond] because this club gave me the best opportunities to grow," Moran said. "I'm grateful that Richmond continues to trust in me and my job on the field.
"This season I will try to continue improving as a player, and I will give my best on the field to be able to achieve our goals as a team."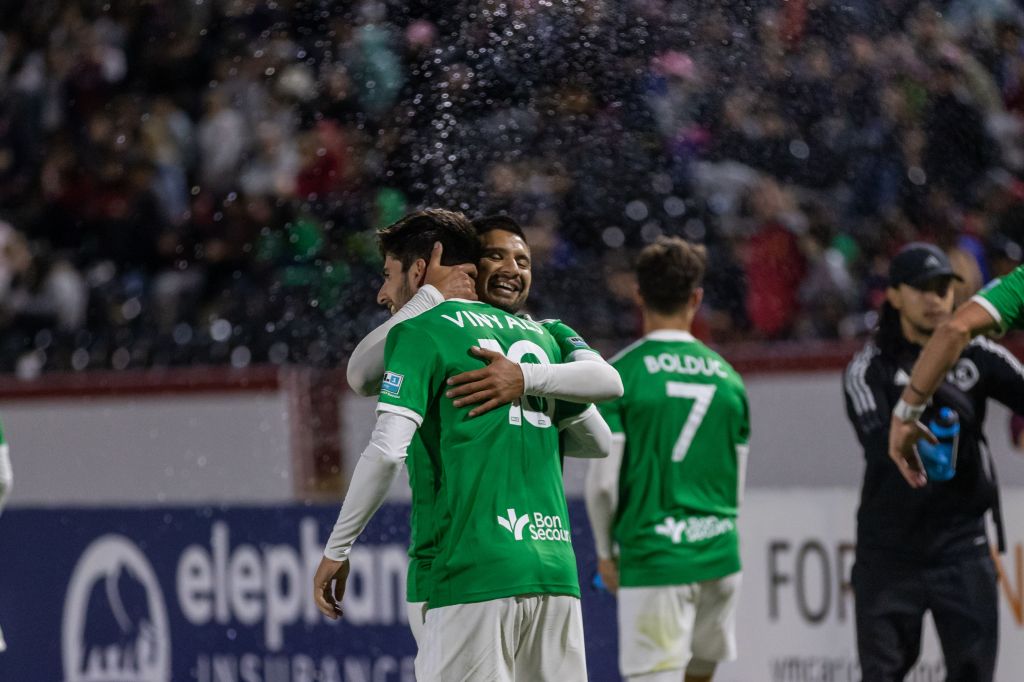 Since arriving in Richmond, Moran has started all of his 56 league appearances while amassing 4,845 minutes played. In that time as a constant presence in the center of the park, he dished out three assists and 56 chances created while improving upon his 63.7 percent passing accuracy in the opponent's half in 2021 to 73.8 percent in 2022 which ranked second amongst all Kickers' outfield players.
Out of possession, Moran has won a combined 70 percent of his tackles while finishing second on the team both seasons with 39 and 38 interceptions, respectively.
While his role on the team doesn't always necessitate goal scoring, Moran's two goals for the Kickers (one in each season) across all competitions manage to be some of the club's most memorable over that time.
In October 2021, Moran scored an equalizing 35-yard laser at North Texas SC that sparked the Kickers' 2-1 comeback and was named the October 2021 USL League One goal of the month. This past May, Moran scored another second-half equalizer, that time against Charlotte FC of the MLS in the Lamar Hunt US Open Cup. After Charlotte half-cleared the ball out of their penalty area, Moran gathered the ball and charged ahead before dragging a shot back towards the bottom left post and beating the keeper in front of the biggest crowd at City Stadium that he had played in front of at that time.
Now, Moran is excited to return and play in front of the Richmond faithful for his third straight season as the club defends its 2022 USL League One regular-season title.
"The Red Army are amazing and last season they made us feel invincible at City Stadium," Moran said. "We could feel an incredible atmosphere every home game. I hope this year more fans want to join the crowd and, as a team, we will try to have the best results to make them feel proud and let them enjoy the game."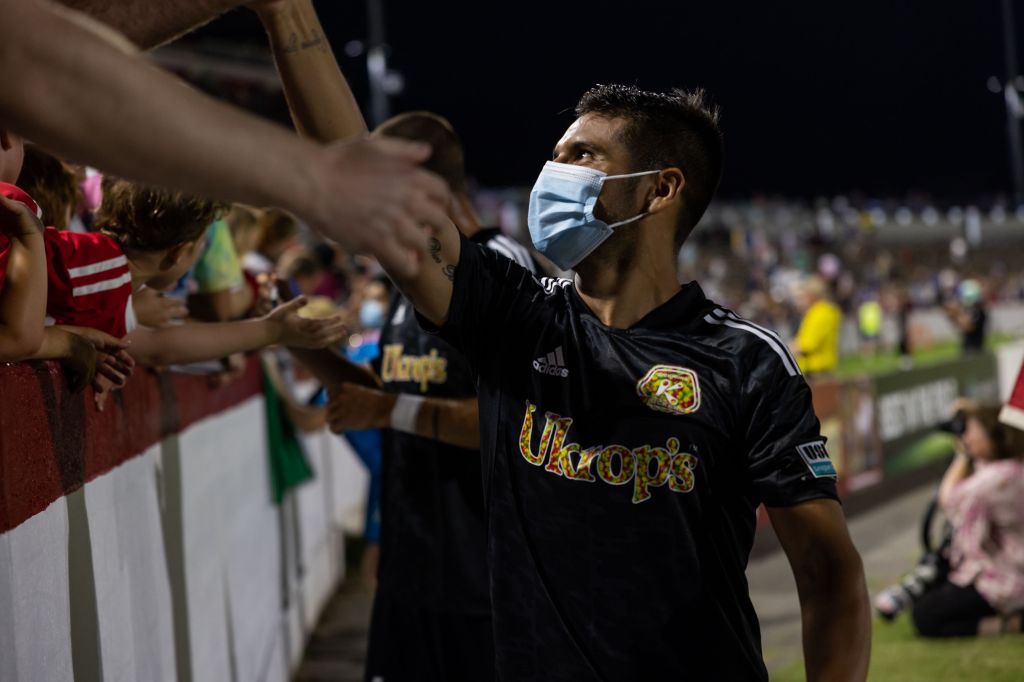 Per club policy, the details of the contract will not be made public.
The 2023 season will be here before you know it and 2023 Season Tickets are on sale now! For a cost as low as $10 per match, Kickers fans can save the most with Season Tickets while unlocking exclusive perks and experiences. With one additional regular season match and two new opponents joining USL League One in 2023, City Stadium will be the place to be! Additional information can be found at richmondkickers.com/seasontickets.
Stay up to date with all of the Kickers news at RichmondKickers.com and on social media on Facebook, Twitter, Instagram, and YouTube!
TRANSACTION: Zaca Moran signs a new multi-year contract with the Kickers ahead of the 2023 USL League One season on January 17, 2023.
Rostered Players for 2023 as of January 17, 2023 
GOALKEEPERS: Akira Fitzgerald
DEFENDERS: Nathan Aune, Michael Hornsby, Dakota Barnathan
MIDFIELDERS: Chandler O'Dwyer, João Gomiero, Nil Vinyals, Zaca Moran
FORWARDS: Emiliano Terzaghi, Matthew Bentley, Owayne Gordon