The Richmond native earns a new contract after showing out for his hometown club in his first professional season in 2022
RICHMOND, Va. – The Richmond Kickers are pleased to announce defender Simon Fitch has signed a new multi-year contract with the club, pending league and federation approval.
"Simon is back to continue his ascension as a young player with competitive bite and the ability to bomb into the attack," Kickers' Chief Sporting Officer and Head Coach, Darren Sawatzky said. "He played important minutes for us during the 2022 regular season championship run, and we see him progressing more as he roams forward from his outside back position. He was underrated this past season, and I believe you will see him define himself more in 2023."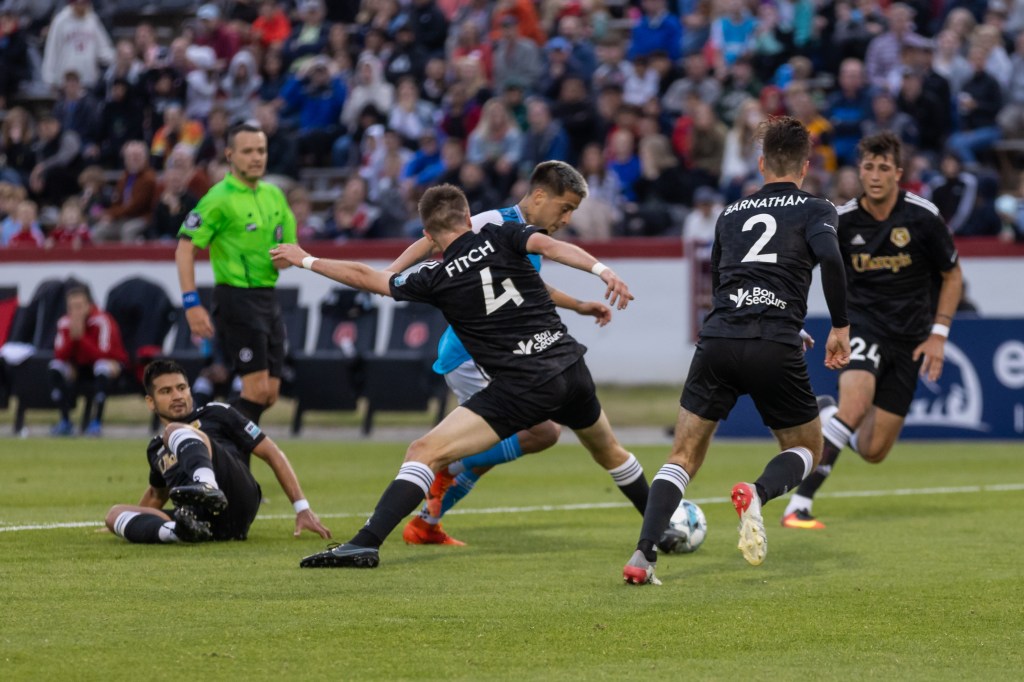 The Richmond native earned a new multi-year contract with his hometown club following a successful rookie season that saw him start 11 of 21 league matches and log 1,308 minutes on the pitch. Fitch's hard work throughout the 2022 season reached its crescendo in the final weeks as he started on the left flank for the remaining three regular season matches – earning man of the match during the Oct. 2 match – as well as the Kickers' USL League One Semi-Final Playoff match.
"I wanted nothing else but to continue playing for Richmond, so to sign a new deal is humbling and exciting," Fitch said. "Representing this city and its soccer community is not something I take for granted. I view it as a great privilege and responsibility, so I'm grateful to continue to have the opportunity to do so."
Fitch has lived and breathed the Richmond soccer scene growing up as a Kickers fan and even featuring for the professional team as a youth player in an exhibition against Swansea A.F.C. in 2017. He went on to play for the VCU men's soccer team from 2018-21 where he started every match in his sophomore, junior, and senior seasons.
Having that additional civic pride has fueled Fitch's ascent as he aims to improve as a young professional player while helping the team defend and build upon its 2022 USL League One regular-season title.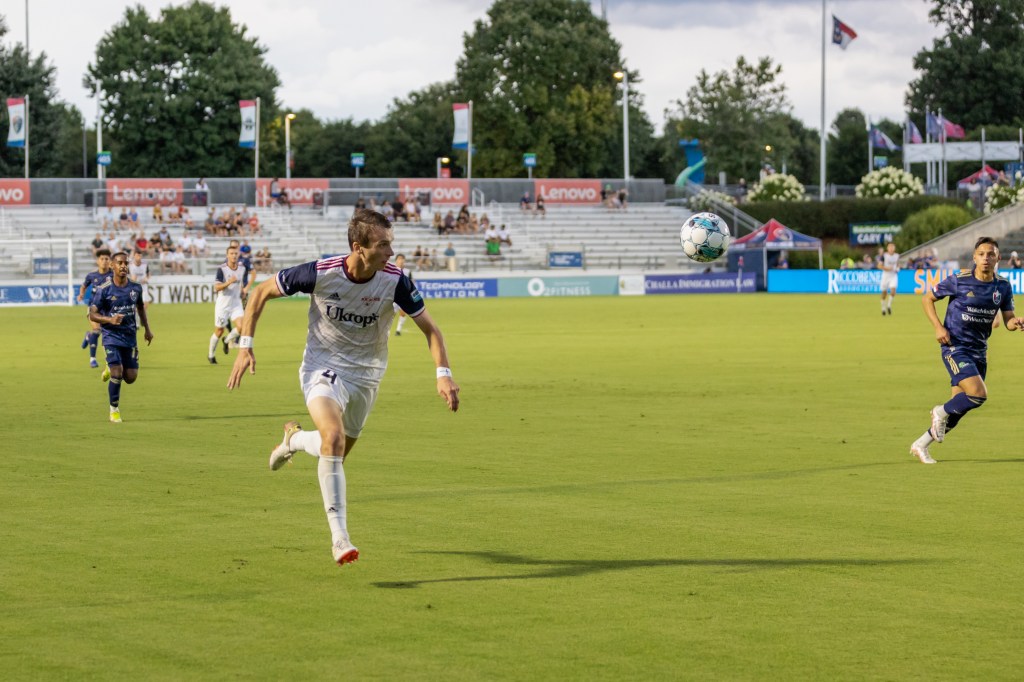 "The most challenging but rewarding achievement in our game is consistent success," Fitch said. "We will be looking to build off last year and to make winning the expectation in Richmond for years to come. Individually, my goal is to continue growing as a player, adding as much value as possible to the club on and off the field."
Fitch showed off his fluidity as a defender last season by playing on both the left and right outside back positions when needed. He won nearly 56 percent of his total duels while winning 53 percent of his aerial duels. Fitch matched his defensive competency with exceptional passing as he earned a 73.5 percent passing accuracy in the opponent's half – ranking first overall amongst defenders and third among outfield players.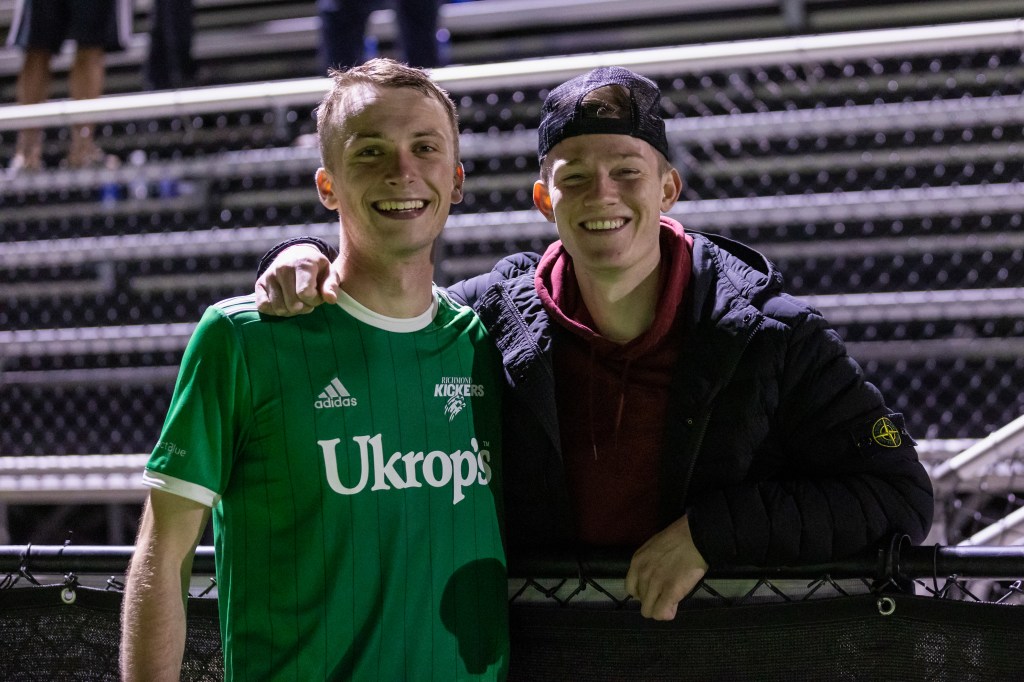 After a full season spent at City Stadium under his belt, Fitch is looking forward to getting back out on the pitch in front of the Red Army and the greater Richmond soccer community that pushed the Kickers' organization to set the second-highest average attendance in USL League One in 2022.
"There's no doubt that the fans played an integral part in our success last year," Fitch said. "Throughout the season, the atmosphere at City Stadium continually improved to the point where it was a fortress when playoffs rolled around. My challenge to the fans is to keep the momentum going because we as players, staff, and fans are creating something special here in Richmond – something exciting and rewarding to be a part of."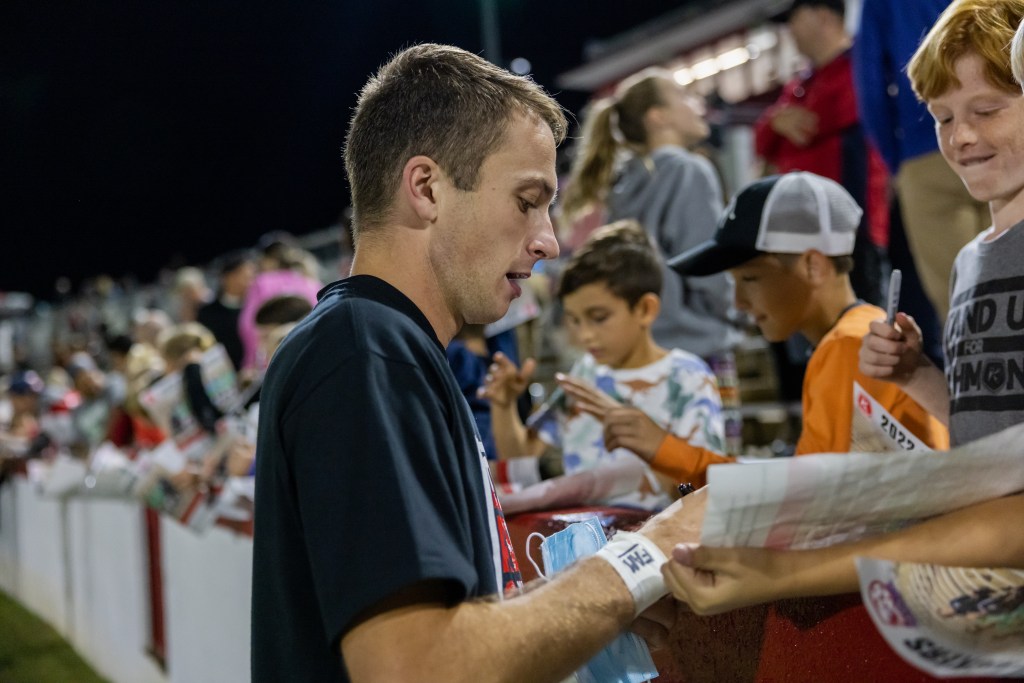 Per club policy, the details of the contract will not be made public.
The 2023 season will be here before you know it and 2023 Season Tickets are on sale now! For a cost as low as $10 per match, Kickers fans can save the most with Season Tickets while unlocking exclusive perks and experiences. With one additional regular season match and two new opponents joining USL League One in 2023, City Stadium will be the place to be! Additional information can be found at richmondkickers.com/seasontickets.
Stay up to date with all of the Kickers news at RichmondKickers.com and on social media on Facebook, Twitter, Instagram, and YouTube!
TRANSACTION: Simon Fitch signs a new multi-year contract with the Kickers ahead of the 2023 USL League One season on January 12, 2023.
Rostered Players for 2023 as of January 12, 2023
GOALKEEPERS: Akira Fitzgerald
DEFENDERS: Nathan Aune, Michael Hornsby, Dakota Barnathan
MIDFIELDERS: Chandler O'Dwyer, João Gomiero, Nil Vinyals
FORWARDS: Emiliano Terzaghi, Matthew Bentley, Owayne Gordon