The 21-year-old earns his move to the next level after developing into a premier talent in the USL while in Richmond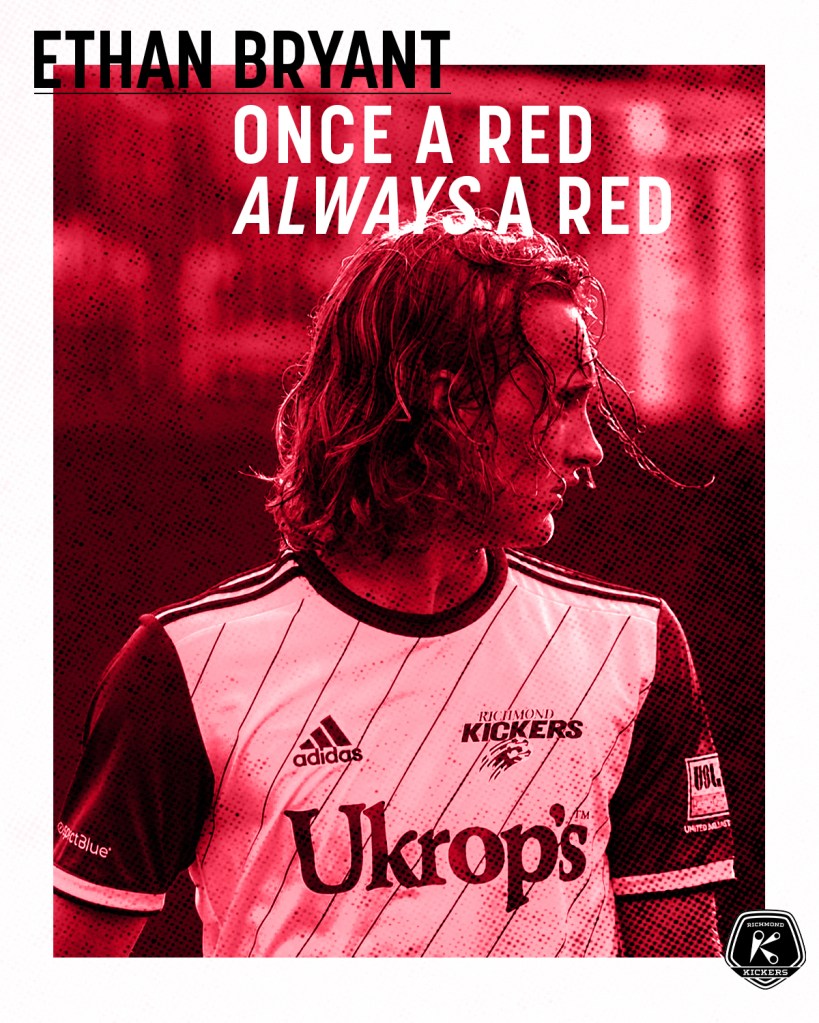 RICHMOND, Va. – The Richmond Kickers are pleased to announce the transfer of the reigning USL League One Young Player of the Year, Ethan Bryant, to the Sporting Kansas City organization following a standout year and a half of service in the River City.
"Ethan is a very talented young player with some very good experience both domestically and abroad," Kickers' Chief Sporting Officer and Head Coach, Darren Sawatzky said. "Our job was to reignite the fuse that burns in him, and he decided to explode here in Richmond. We are excited for him to chase the highest level of football here in the United States, and we are grateful to Sporting KC for reaching out and giving him this chance with the transfer."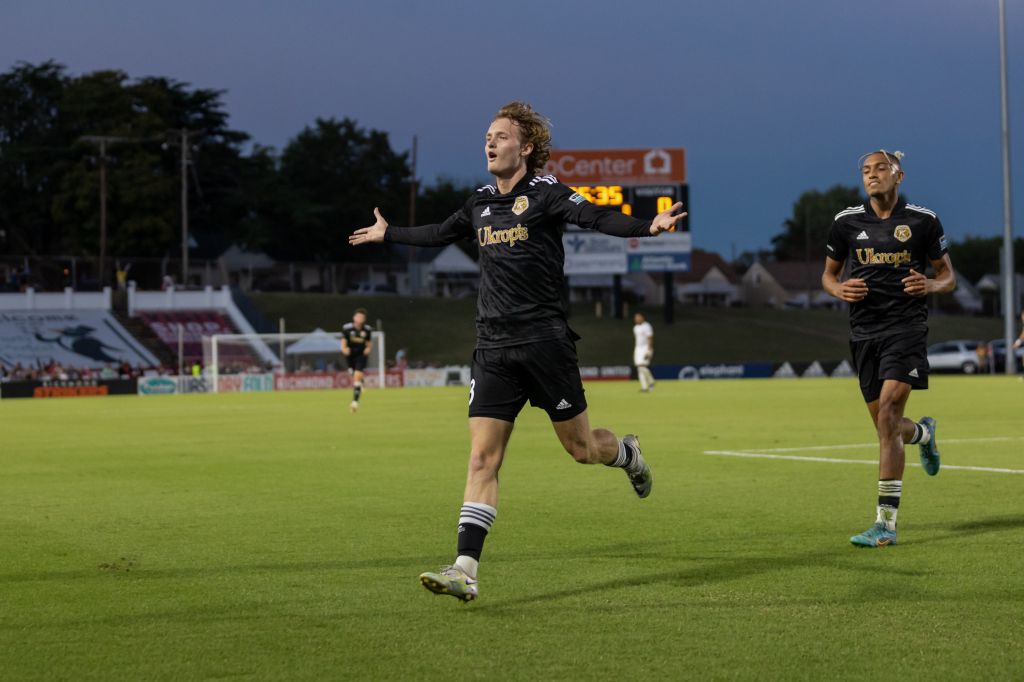 Since joining the Kickers on loan from San Antonio FC in search of more playing time in July 2021 and signing a subsequent contract with the Kickers ahead of the 2022 USL League One season, Bryant earned the distinction as one of the brightest young talents in the league.
Quickly, Bryant asserted himself as a regular member of the Kickers' matchday squad, and, as his development continued under Coach Sawatzky and Head Assistant Coach and Director of Methodology Mika Elovaara, Bryant worked to become an integral member of the attack while maintaining his presence as a tenacious and hard-working box-to-box midfielder.
In 2022, Bryant shined in the  Kickers' record-setting offense that saw him rank second on the team in chances created with 30, second on the team with five assists, and tied for sixth on the team with three goals. Meanwhile, he won the third-most fouls on the team with 32 while only conceding 10 fouls and picking up a single yellow card.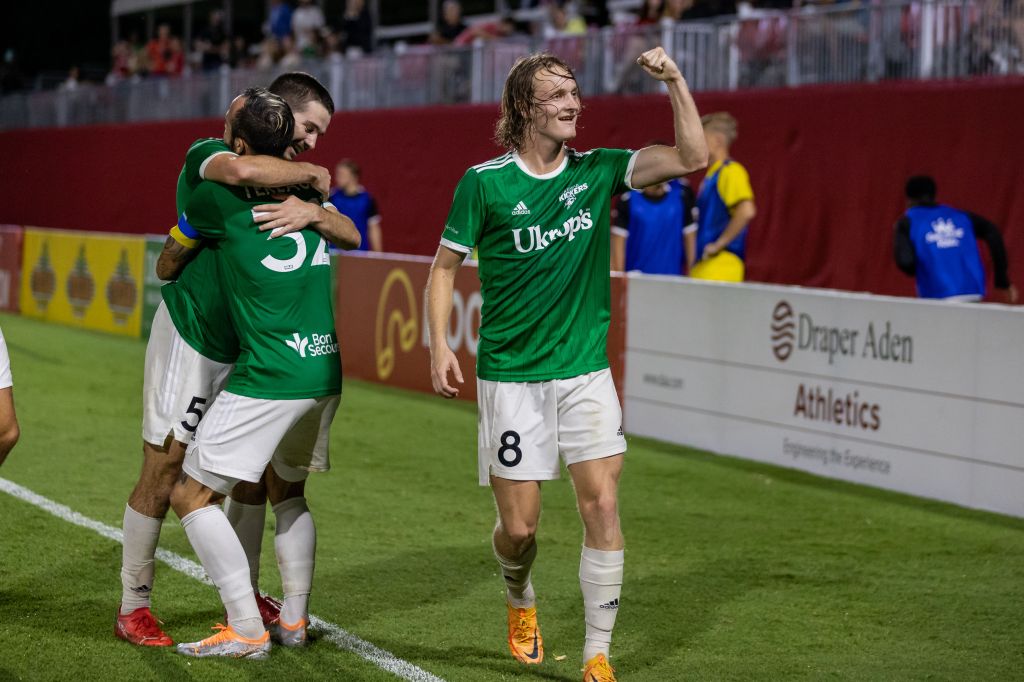 Bryant moves on to the next level while leaving a memorable legacy in Richmond after only a season and a half. He goes down as the first member of the Kickers to earn USL League One Young Player of the Year, serving as a beacon for the club's mission to discover and develop talented youngsters into top professionals.
"Being able to play for Richmond was one of the biggest privileges of my career," Bryant said. "The relationships I built during my time in Richmond are some that will last a lifetime. It was an honor to wear the badge and fight for the club. Thank you to the fans for making every night at City Stadium special. You know you did something right when it's hard to leave, and I will miss Richmond with my whole heart."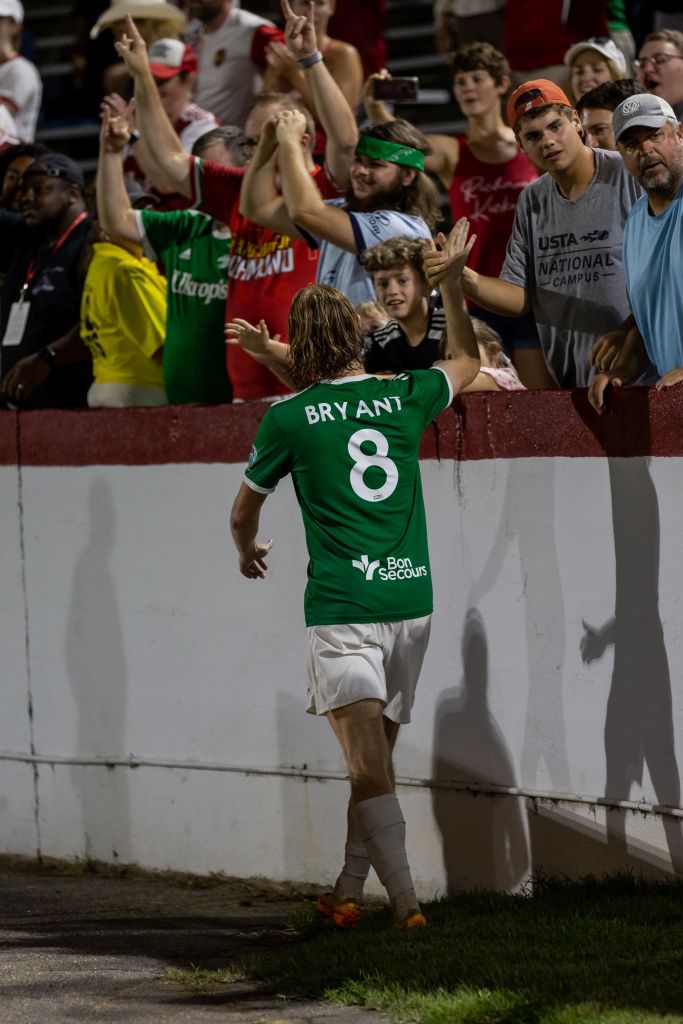 Per club policy, details of the transfer will not be made public.
The 2023 season will be here before you know it! Kickers fans can get ready now by placing a $100 deposit for a 2023 season ticket. Fans who place a deposit or are gifted a deposit by Dec. 22nd will be eligible to win a 2021 player-worn jersey of their choosing (choice of size and autograph based on availability). With one additional regular season match and two new opponents joining USL League One in 2023, City Stadium will be the place to be! Additional information can be found at richmondkickers.com/seasontickets.
Stay up to date with the latest news from the Kickers at RichmondKickers.com and on the official team app.