The 29-year-old striker and team captain looks forward to year 4 and beyond in his adopted home in the River City
RICHMOND, Va. – The Richmond Kickers are pleased to announce that back-to-back-to-back USL League One Most Valuable Player and Golden Boot Winner Emiliano Terzaghi has signed a new multi-year contract with the club, pending league and federation approval.
"For me and my family, it was very important to stay here," Terzaghi said. "We call Richmond home. When I told my daughter we were staying in Richmond again, she got so excited and screamed, singing for the Kickers. She loves Richmond like we do so we are very excited to be here for a long time."
"Emi has been at the forefront of building a winning culture in Richmond and he has delivered for the past three seasons," Richmond Kickers' Chief Sporting Officer and Head Coach, Darren Sawatzky said. "We are very happy to have Emi and his family back for years to come."
"Wow, this is an exciting day for the RVA community as we announce the re-signing of Emiliano," Kickers' Chairman Rob Ukrop Jr. added. "Emi along with his wife, Ornella, and daughter, Josefína, are an important part of our Richmond Kickers family. As we look to build on our success from the 2022 season, it is nice to have the three-time USL League One MVP and Golden Boot Winner leading the way. Emi's hard-working and joyful approach to the beautiful game resonates with our core values!"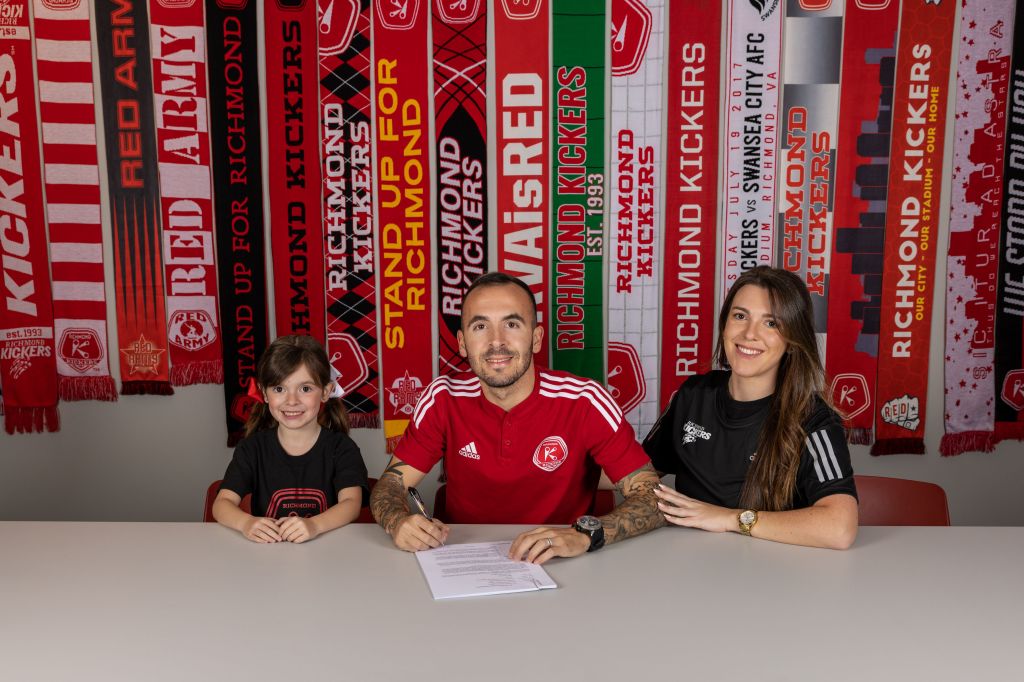 Since arriving in 2020 from his hometown in Buenos Aires, Argentina, Terzaghi has cultivated a special bond with the Kickers' fanbase while becoming a more visible and committed member of the community.
Initially moving to Richmond without his wife Ornella and daughter Josefína, two months prior to global lockdowns happening in response to the COVID-19 pandemic, Terzaghi had to overcome language barriers and physical barriers to become a leader in then first-year Head Coach Darren Sawatzky's dressing room.
By the end of a truncated 2020 league season, Terzaghi evolved from an intriguing yet unfamiliar international talent to building the foundation of becoming the face of both USL League One and the modern era of the Kickers. He was also reunited with his family as they were able to make the move to Richmond, and they began to plant their roots as Terzaghi signed an extension in November 2020.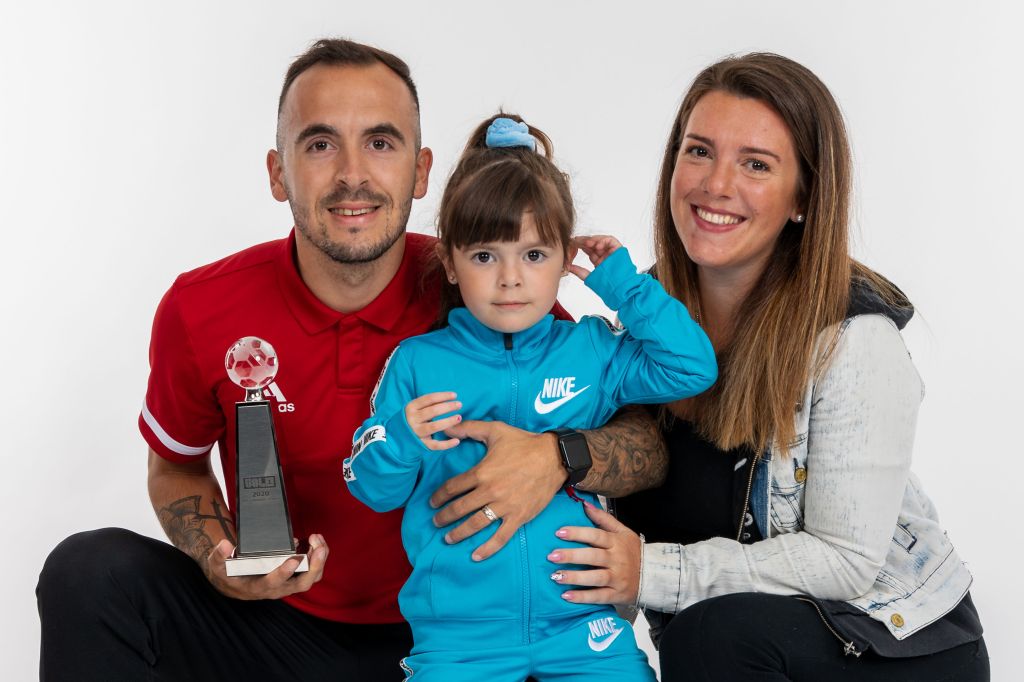 "Emi was looking for a place to make his home with his family," Coach Sawatzky said. "In order to do that, you must perform. He has scored goals and led our team over the past three years, and he has done it humbly and with an incredible work rate. His ability to grow with his language and his work to know Richmond and the people he now calls his neighbors has made him a fan favorite and an important sports figure in our community. We look forward to his impact on the field and in Richmond as we move forward with our winning culture."
"I am very happy to renew my contract with the club for the long term," Terzaghi said. "I am excited to have the opportunity to continue helping the growth of the Richmond Kickers and the community and to work hard to continue achieving important things with the club."
Terzaghi signs his third contract with the Kickers after leading the team to its first regular-season title since 2013 and first home playoff match at City Stadium since 2014. The Argentine talisman finished 2022 as the first player in American outdoor soccer history to win three straight league MVPs.
Before all the accolades earned in a Kickers' shirt, Terzaghi was ready to hang up his boots and find a more traditional career path to provide for his family. As he shared in the club's long-form interview Emi: Taking A Chance, he saw the Kickers as an opportunity to prove to himself that it was still worth it to make a career in professional football.
"I wanted to conquer my fears during the moments in which I have to make a decision," Terzaghi said in Emi: Taking A Chance. "Face them head-on, those fears that we all have in our jobs. That's the success I was looking for in myself."
A lethal goalscorer virtually anywhere on the pitch, Terzaghi racked up 17 goals in 2022 – one shy of his league record 18 goals in 2021 and seven more than his goal tally in 2020 – becoming the first player in league history to score double-digit goals in three consecutive seasons. Currently, Terzaghi sits atop the league as its all-time leading goal scorer with 45 goals.
Additionally, Terzaghi's stoppage-time game winner in the Lamar Hunt US Open Cup third round marked his first goal in only his second appearance in the tournament to bring his total Kickers' goal tally to 46. With his goal against Greenville Triumph SC in the 2022 regular-season finale, Terzaghi passed the late David Bulow (45) and now ranks third all-time in goals scored for the Kickers behind Matthew Delicâte (93) and Rob Ukrop Jr. (64).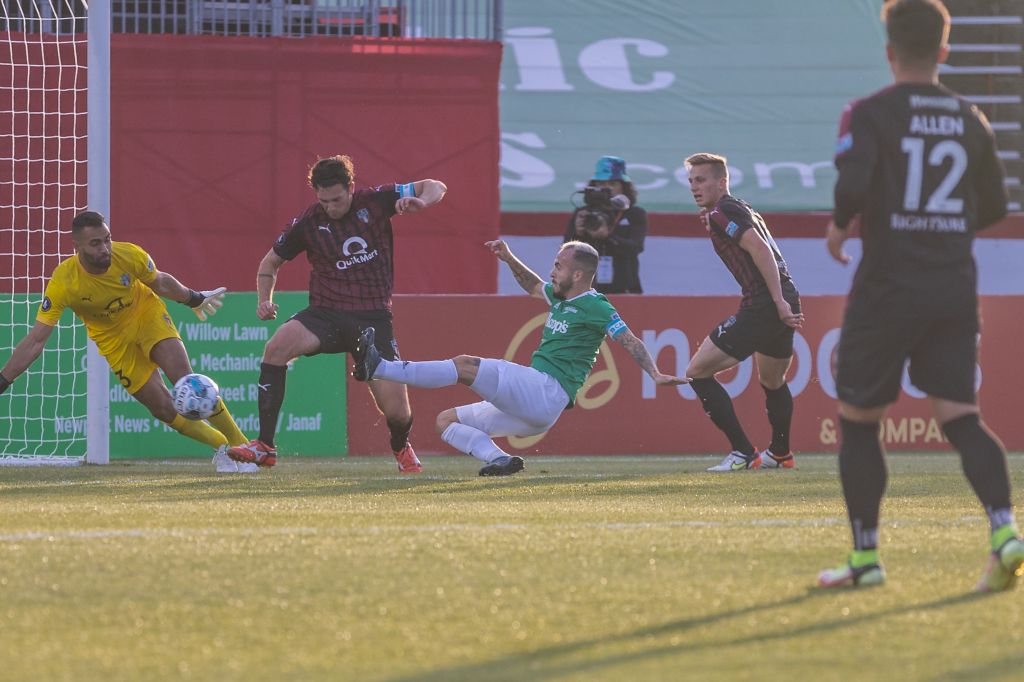 "We expect Emi to continue to score goals and be a veteran player that helps young players grow while also putting his personality on the game," Coach Sawatzky said. "When you find a player that consistently puts up numbers and is part of the process of growth, you work to keep that player home. Emiliano is home here in Richmond."
A constant during weekly, monthly, and end-of-season awards in 2022, Terzaghi returned to the All-League First Team for a third straight season while amassing the August Player of the Month award alongside another monthly nomination in April as well as earning a Player of the Week nod during week 19 and team of the week honors during weeks 1, 2, 14, and 22.
"I have learned with time that success for me, in my way of thinking and soccer, is not winning awards…For me, always give maximum effort. Always be prepared for anything to come. That should be the success and peace that we should search for because at the end of the day, one more award or one less award, it doesn't change much on who I am. But it does change who I am when I don't give 100 percent effort."
On top of his consistency as a goalscorer, Terzaghi has been a constant in the teamsheet starting 72 of 73 league appearances – the most of any Kickers' outfield player – while starting two of three Open Cup appearances.
With more nights at City Stadium in a Kickers' shirt in his future, Terzaghi is excited to get back on the pitch to help the Kickers defend their regular-season title and push for the USL League One Championship in 2023.
"To the Kickers fans, I am always grateful for all the love you give me," Terzaghi said. "We have the best fans in the whole country, and it is an honor for me to represent them on the field! We will fight together again in the seasons to come."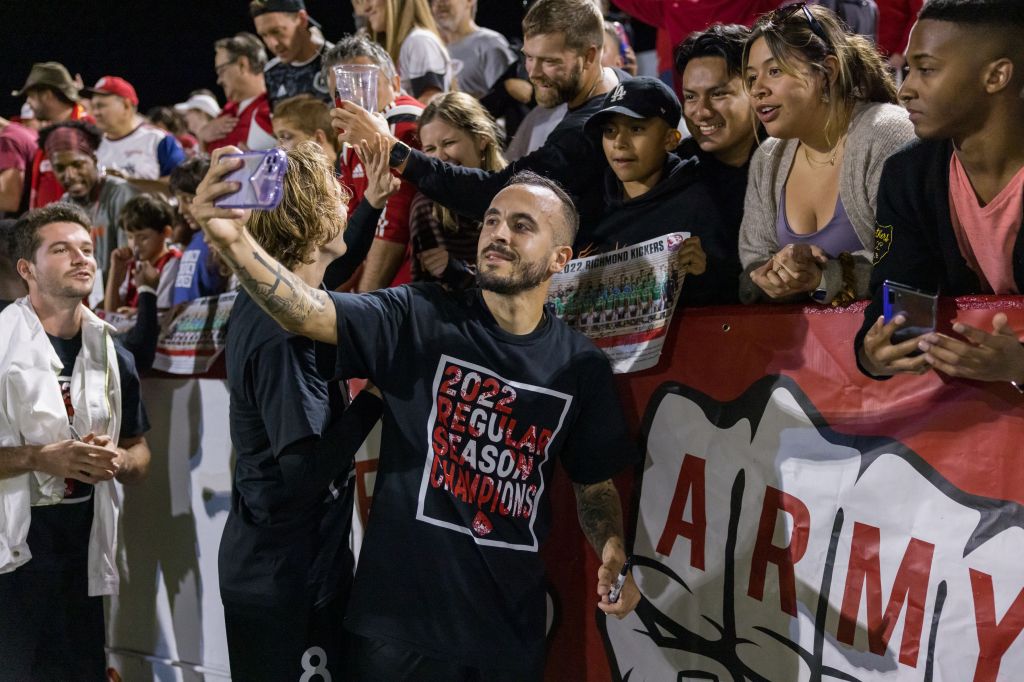 Per club policy, the details of the contract will not be made public.
Emi is ready for the 2023 season and fans can get ready too by placing a $100 deposit for a 2023 season ticket. With one additional regular season match and two new opponents joining USL League One, City Stadium will be the place to be. Additional information can be found at richmondkickers.com/seasontickets.
Stay up to date with all of the Kickers news at RichmondKickers.com and on social media on Facebook, Twitter, Instagram, and YouTube!

TRANSACTION: Richmond Kickers sign Emiliano Terzaghi to a new multi-year contract on November 18, 2022.