The Kickers' captain earned his third-straight Golden Boot award with 17 goals on the league's highest-scoring attack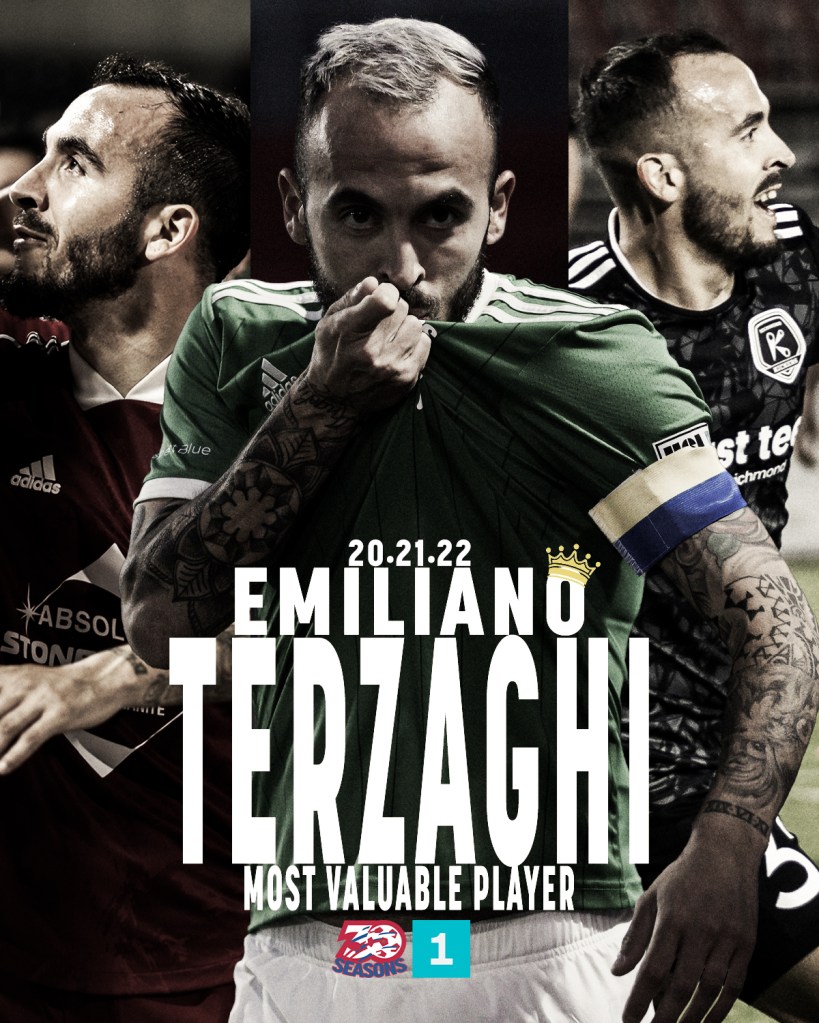 TAMPA, Fla. — USL League One announced on Friday that Richmond Kickers' forward Emiliano Terzaghi is the league's Most Valuable Player for an unprecedented third consecutive season. Terzaghi becomes the first player in American professional soccer (outdoor) history to be named a league's MVP three times in succession.
The 2022 campaign saw Terzaghi earn his third straight Golden Boot award as the league's leading goal scorer with 17 tallies, extending his lead as USL League One's all-time leading goalscorer with 45 goals. Currently, Terzaghi has 46 goals for the Kickers after scoring the stoppage-time game-winner against NC Fusion in the Lamar Hunt US Open Cup this season.
"Being named MVP for the third time along with three golden boots as well is a great source of pride for me," Terzaghi said. "It is something that is very difficult to achieve and requires me to improve myself every season with a lot of work and effort. I thank each of my teammates, coaches, and family because without them none of this would be possible. I feel very proud."
"Emiliano showed his class again this year winning the Golden Boot and the MVP of USL League One," Chief Sporting Officer and Head Coach, Darren Sawatzky said. "To accomplish this three years in a row is incredible and it's a testament to his hard work and dedication to the game.
"To be consistent in scoring goals at any level is difficult. USL League One is a very competitive league where players already know Emiliano can score goals and to score 17 goals is an amazing accomplishment for a very good player. There are many quality players that epitomize the role of MVP for their teams in our league, and we are happy for Emiliano that he was recognized again as he is very valuable to our club here in Richmond."
Terzaghi came up clutch throughout the season as he scored four equalizers and three game-winners while recording three more braces for his scoring record. Most memorably in July, Terzaghi scored a diving header in stoppage time at North Carolina FC to equalize at 2-2 before Dakota Barnathan scored the game-winner to seal the comeback two minutes later.
This season also saw two teammates nominated for USL League One MVP for the third time since 2019 and the first time that Richmond had two players up for the award when Terzaghi was nominated alongside Jonathan Bolanos. Bolanos, who also enjoyed a record-setting season in 2022, was crucial in serving up key assists for Terzaghi throughout the season.
"Being nominated with Jonny honestly makes me very happy because he had an incredible season too. He is one of the people I love the most on the team. He is my friend and I have no doubt that in the coming years he will get many MVPs."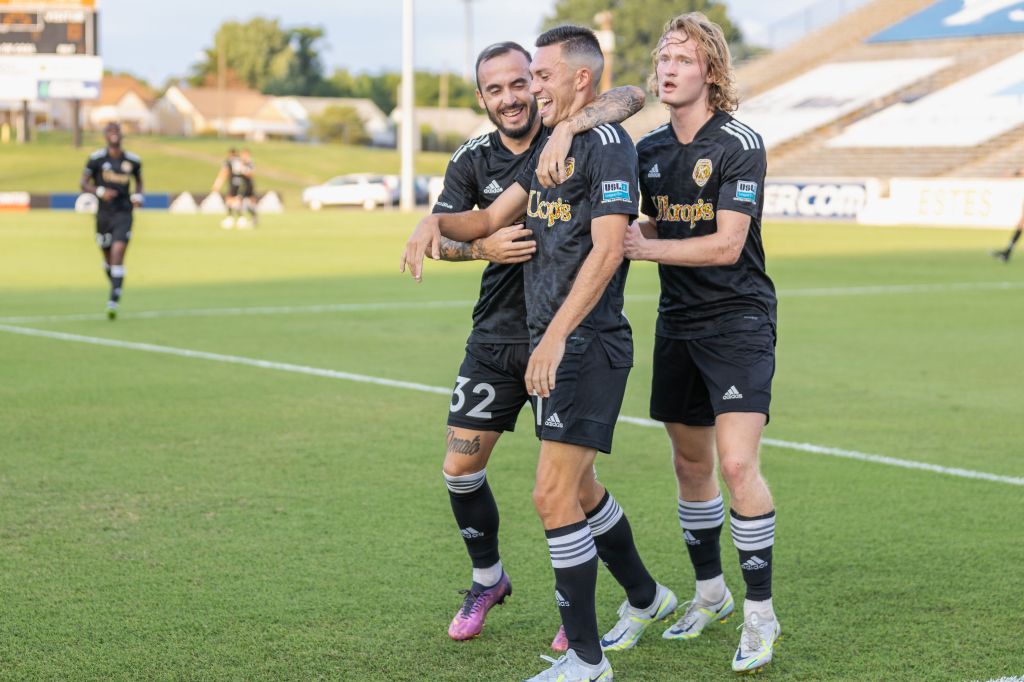 Terzaghi also returned to the All-League First Team for the third straight season. The Argentine talisman was a constant in the league's in-season awards, amassing the August Player of the Month award alongside another monthly nomination in April as well as earning a Player of the Week nod during week 19 and team of the week honors during weeks 1, 2, 14, and 22.
"For the Richmond fans, your words of thanks are incredible," Terzaghi said. "Thank you for the support, the affection, and the bond that we have formed over these years. It is an honor and a privilege to represent you on the field."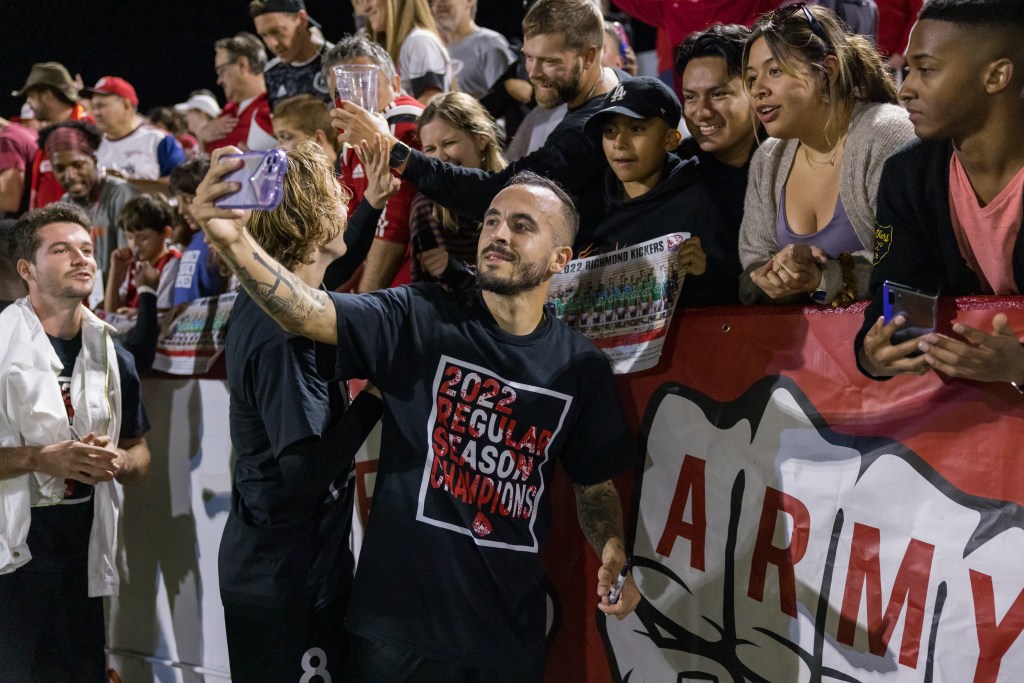 As the Kickers prepare to defend their regular-season title in the 2023 season, fans can now place deposits for 2023 season tickets. Fans can do so at richmondkickers.com/seasontickets.

Stay up to date with the latest news from the Kickers at RichmondKickers.com and on the official team app.