Kickers look to close out season series unbeaten versus the Hailstorm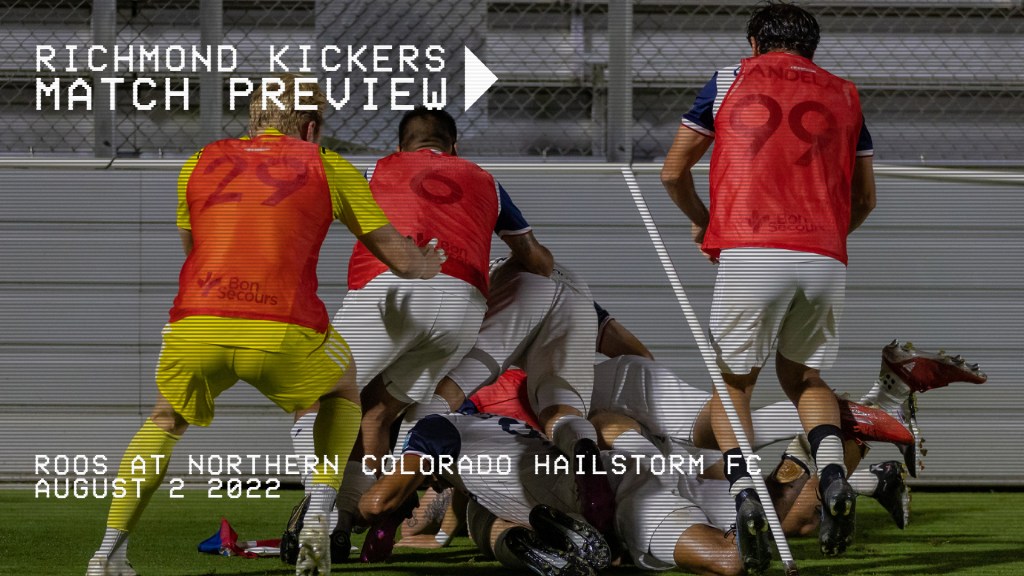 Match Information:
USL League One Regular Season
Northern Colorado Hailstorm FC vs Richmond Kickers
Severance High School, Severance, Colorado
Tuesday, August 2nd at 9:00 p.m. EDT
Broadcast Information:
Internet: ESPN+
Television: WTVR CBS 6.3
Official Watch Party: Penny Lane Pub
Richmond, Va. – The Richmond Kickers (8-4-6, 28 pts) round out their three-game road trip with their third and final matchup with Northern Colorado Hailstorm FC (5-7-6, 22 pts) Tuesday night in Severance, Colo.
Picking up a win and a draw in their previous two meetings, Richmond is unbeaten in their inaugural season series with Hailstorm.
Most recently, the Kickers earned a 3-2 home win on June 18 that saw them hold serve at the top of the table. Goals from Nil Vinyals, Emiliano Terzaghi and Jonathan Bolanos were enough to hold off a late charge from the shorthanded Hailstorm.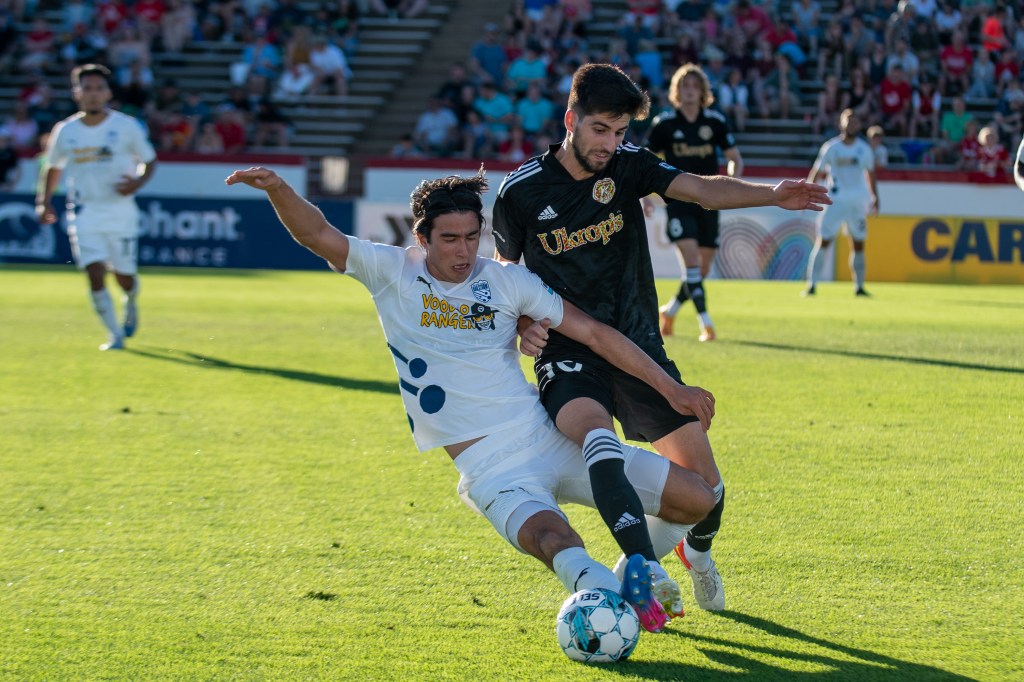 Back on April 9, the two clubs met at City Stadium in Northern Colorado's first-ever match in USL League One. A 55th-minute equalizer from Terzaghi helped Richmond secure the 1-1 stalemate after newly-minted Kicker Ethan Vanacore-Decker opened the scoring for the Hailstorm. 
Tuesday night will be the first time Vanacore-Decker faces his former club since his departure last month. The forward has already made a pair of starts for Richmond and registered his first full 90 in just his second appearance last week.
The Kickers head into Northern Colorado coming off the unlikeliest of wins – a 3-2 come-from-behind victory in stoppage time over North Carolina FC. It marked the first time this season Richmond had earned as much as a point when trailing with five minutes remaining.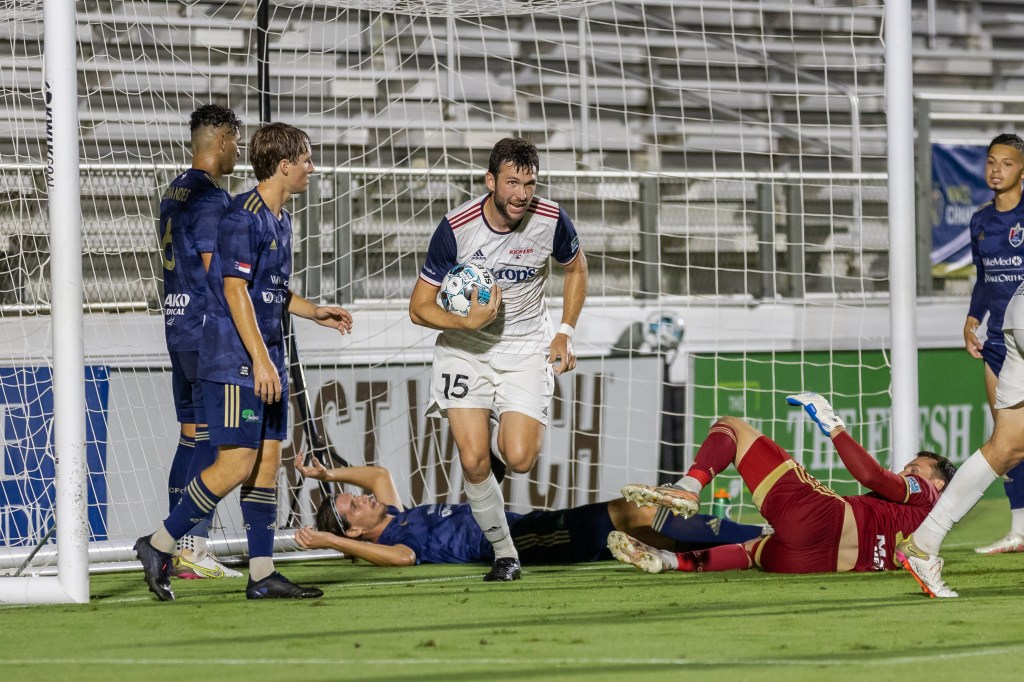 Still behind 2-1 as late as the 90th minute, the Kickers found the back of the net twice in stoppage time to stun North Carolina. The first came as Terzaghi headed home a Vinyals cross for his league second-best eighth goal of the season.
Then, with 90+5 on the clock, Vinyals dropped a defender before sending in another dangerous ball. After some chaos in the box, Dakota Barnathan poked it past the keeper to complete the comeback.
Barnathan, who has now scored two goals in as many games, and Vinyals, sixth in the league in chances created, earned USL League One Team of the Week honors for their roles in orchestrating the 'Richmond Remontada.'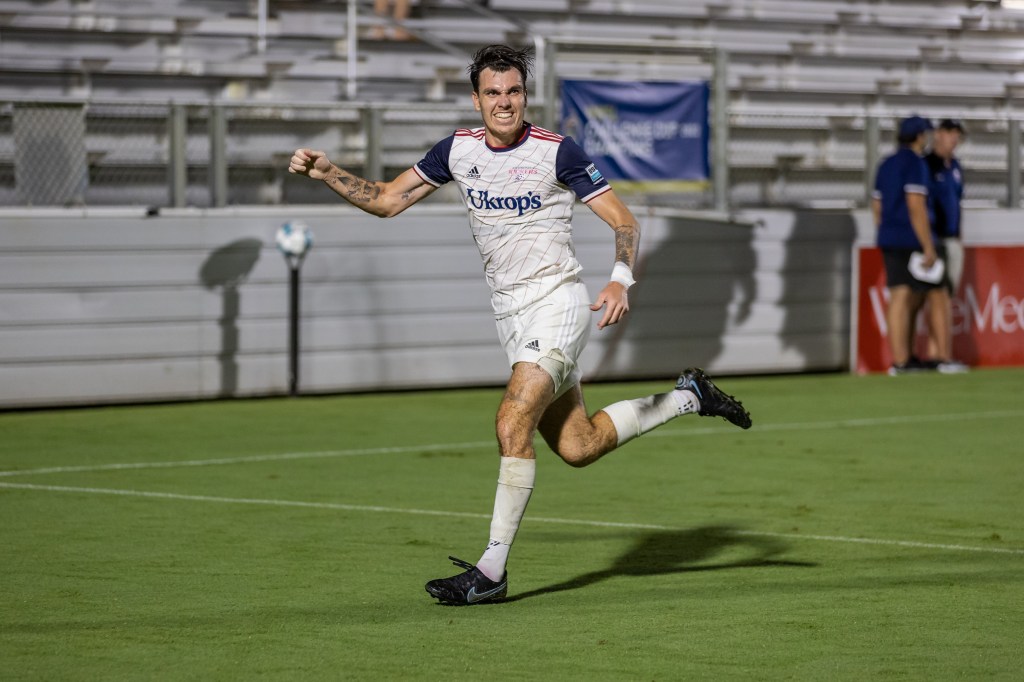 The Hailstorm enter Tuesday night's contest unbeaten in their last three games, having picked up a 1-1 draw over Forward Madison last time out on Saturday. Irvin Parra – second in the league with 8 goals – scored the lone goal off an assist from Arthur Rogers, who is the league leader in chances created by a double-digit margin.
The Roos then return home to host FC Tucson on Saturday, Aug. 6 when the club celebrates Family Night. A special ticket package is available for the match with families or groups of friends able to purchase four tickets that comes with four non-alcoholic drink vouchers for only $52 or $13 per ticket.