Richmond Kickers 1, Greenville Triumph SC 3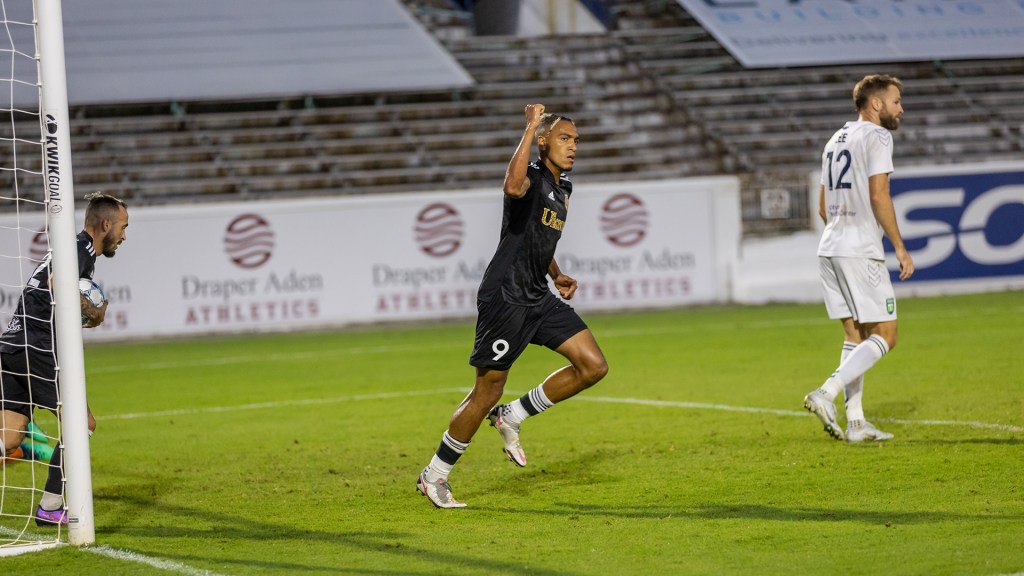 | | | |
| --- | --- | --- |
| RICHMOND KICKERS | 1 | 72′ Bentley |
| GREENVILLE TRIUMPH SC | 3 | 23′ Labovitz (Smart), 36′ Labovitz (Walker), 89′ Labovitz (Filerman) |
RICHMOND, Va. — The Richmond Kickers (7-4-5, 25 pts) fell 1-3 to Greenville Triumph SC (9-4-4, 31 pts) in Saturday night's top-of-the-table showdown at City Stadium. The result keeps the Kickers in second place as they drop just their second contest in the last 50 days. 

Jonathan Bolanos had scored or assisted in his last seven appearances but was forced off with a pre-match warmup injury just seconds before kickoff. The back-to-back team of the week honoree was replaced by Leonardo Baima at the outset of the match.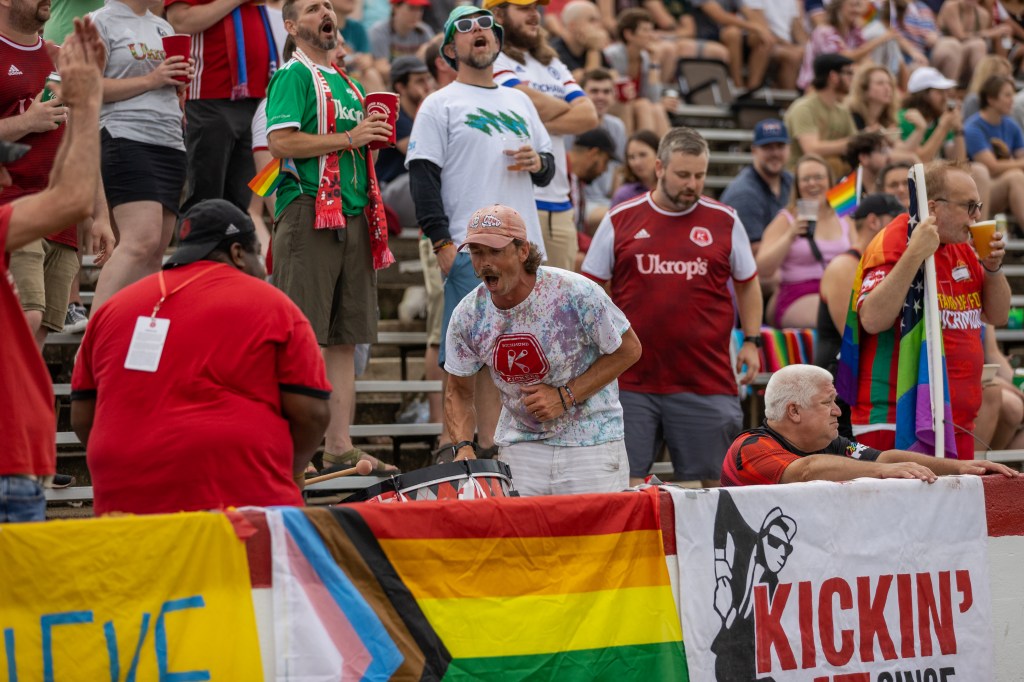 Greenville struck first in the 23rd minute with a goal from Jacob Labovitz. Don Smart pounced on a Richmond turnover and played in Labovitz who put the Triumph ahead 1-0.

In the 36th minute, Labovitz netted his second, and league-best ninth goal of the season. The forward received the ball on the left wing and shot a right-footed attempt that made it to the inside near post as the defense closed in on him.

The Kickers had a chance to trim the deficit two minutes later after Emiliano Terzaghi was chopped down just outside the box. Baima took the ensuing free kick, but it went just over the crossbar and the score remained 2-0 heading into the break.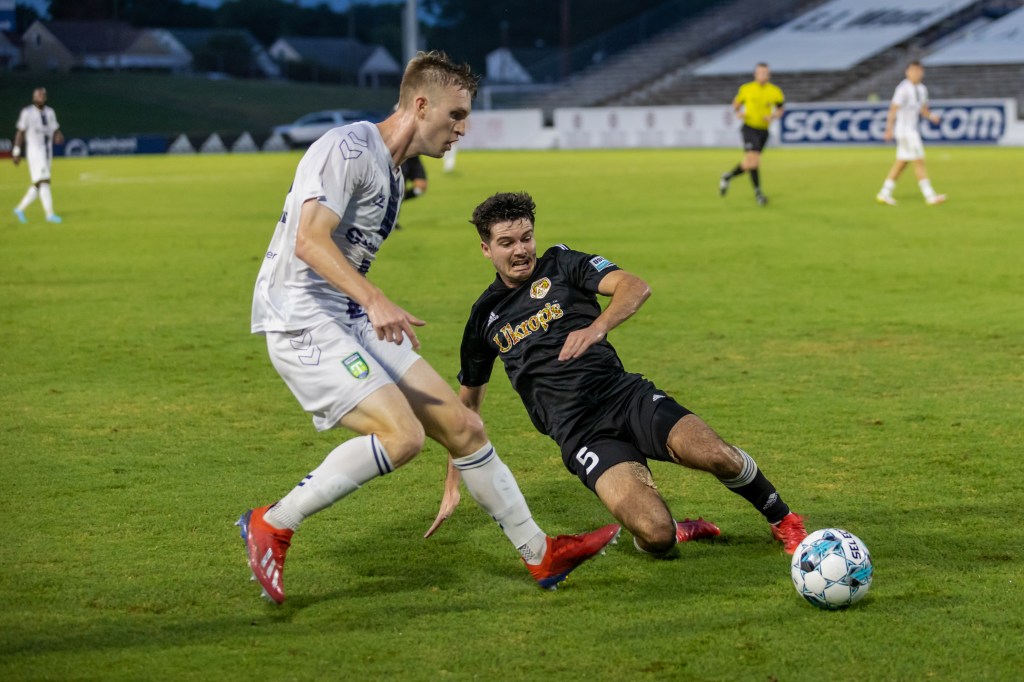 Akira Fitzgerald made an incredible point-blank save on a shot from Venton Evans to deny the Triumph a third in the 55th minute. Tyler Polak played the initial clearance back into the box, but Fitzgerald fully extended to reach up and deny Evans. 

In the 71st minute, the Kickers got one back. Nil Vinyals, the Kickers' leader in chances created this season, served up the danger once again. 

His shot from outside the box was deflected to an onrushing Matthew Bentley, who headed it home to bring Richmond within a goal. Bentley now has five goals on the year, second-most for the Kickers. 

The Kickers didn't let up after the goal. A move in the 78th minute, after nearly a full minute of sustained pressure, ended with a shot from Jalen Crisler that burned just past the far post.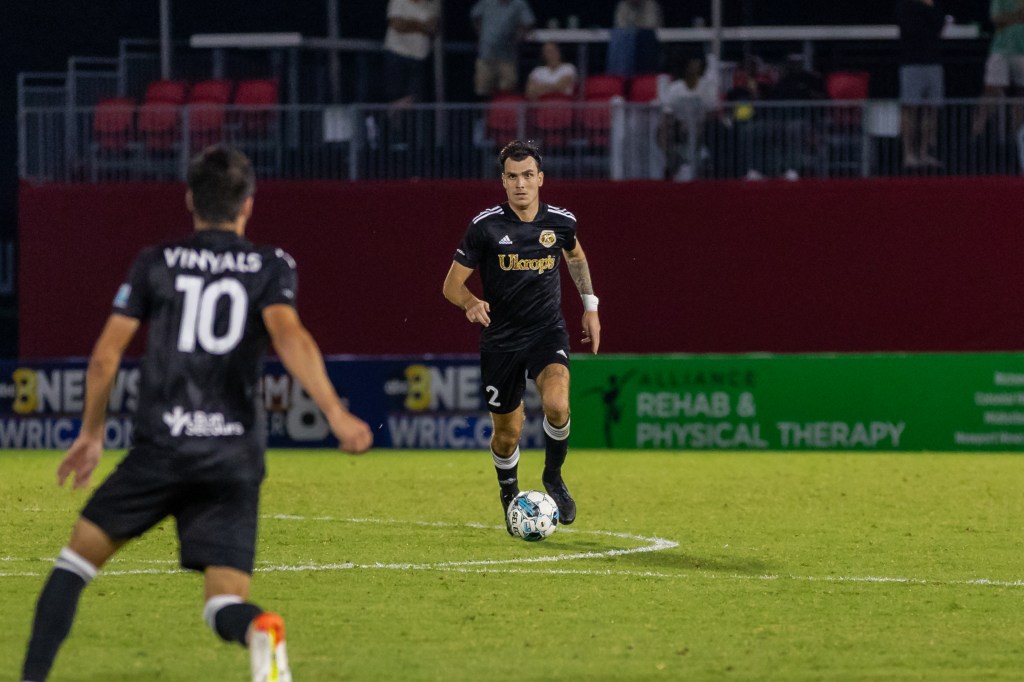 In the 84th, the ball was recycled back to Stuart Ritchie with multiple Kickers waiting in the box. Ritchie's ensuing cross narrowly missed the heads of Bentley and Crisler in the Kickers' last good look at an equalizer. 

However, five minutes later, Labovitz completed his hat trick, sealing the 3-1 victory and first place for the Triumph.

The Kickers are away from home for their next three matches, a stretch that will start with their first-ever matchup with Central Valley Fuego on July 23. Following the road trip, the Kickers return home to take on FC Tucson on Aug. 6 at City Stadium. Tickets are available at richmondkickers.com/tickets.

Stay up to date with the latest news from the Kickers at RichmondKickers.com and on the official team app.