The award was presented to Dixon during halftime at the Kickers' match against Charlotte Independence on June 11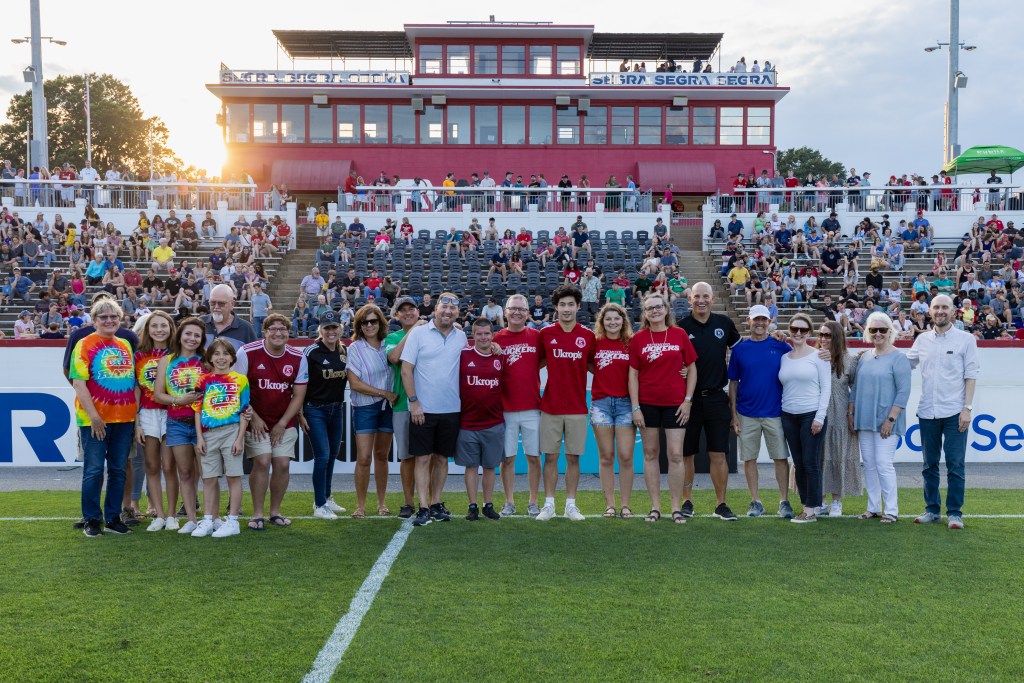 RICHMOND, VA – The Richmond Kickers and the Spence family were pleased to honor Carter Dixon with the 2022 Avery Spence Youth Community Service Award on Saturday, June 11 during halftime at the Kickers' match against Charlotte Independence. 
Established to honor Kickers youth player, Avery Spence, who was tragically killed in an automobile accident on May 1, 2011, the Avery Spence Youth Community Service Award was presented to Dixon by the Spence family based on criteria including exemplary volunteer involvement, commitment, leadership, and athletic and academic achievements.
A member of the Richmond Kickers program since ADP, Carter has been an incredible teammate and wonderful leader at all levels of the boys' program. He played on multiple classic teams and spent the last three years on the elite team, captaining several of his teams. Carter was an integral member of the Kickers U16 Elite team when they were crowned VPSL state cup champions in 2019. 
"Carter Dixon has an incredible passion for the game of soccer and has been an integral part of the Richmond Kickers soccer family," said Mark Stollsteimer, Richmond Kickers technical director. "He is a leader on the field and an excellent teammate. His competitive edge and desire to make his teammates better was an integral part of our team's success. It was an honor to have Carter on my team."
As a student, Carter was a member of the National Honor Society at Godwin High School while earning seven AP credits. He was a member of the Beta Club, whose purpose is  "to promote the ideals of academic achievement, character, leadership, and service." Carter was a member of the Debate Club and Founder and Vice President of the Spikeball Club. He is graduating with an Advanced Diploma in June 2022.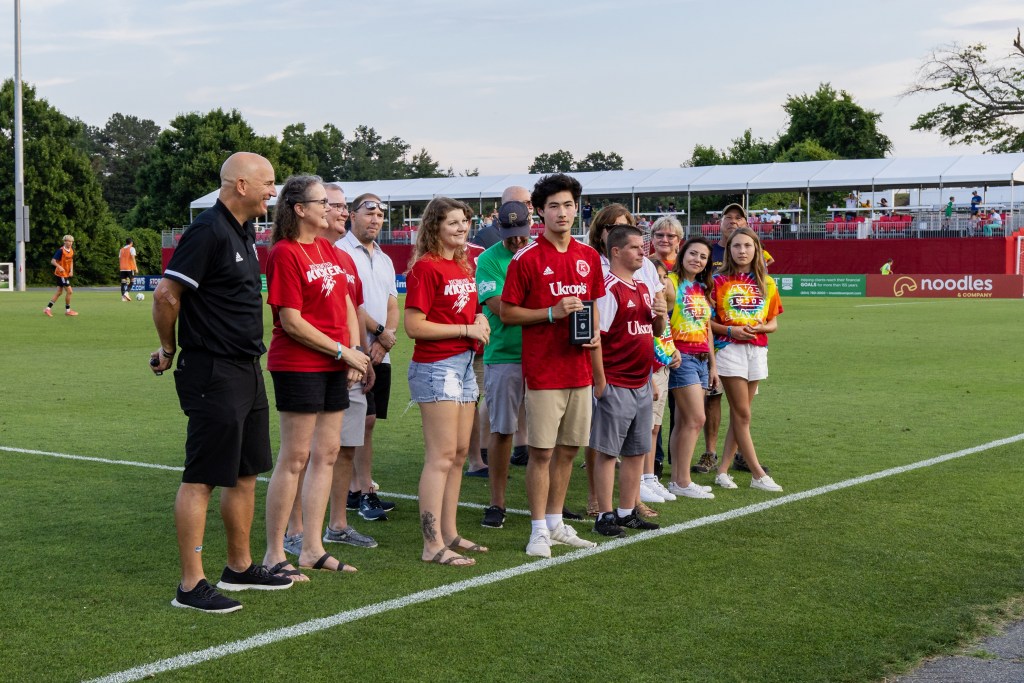 As a member of the Godwin soccer team, Carter was a great leader and teammate both on and off the field. Following his freshman year on junior varsity, he played three years on the varsity team, being named second-team All-Region in 2021.
"Carter Dixon is an incredible young man, and I feel very blessed to have had the opportunity to coach him at Godwin," said Skip Stevens, Godwin head coach.  "His relentless work ethic and unselfish attitude are contagious. He is a very talented player and an excellent teammate, as Carter is someone who genuinely cares about helping others succeed. I feel very fortunate to have had him as a part of our program the last four years, and I can't wait to see all of the positive things he will accomplish in the future."
While Carter's athletic and academic accomplishments are impressive, his volunteer work and commitment to others are what set him apart. Carter began participating with RVAccess, providing soccer opportunities to kids with special needs in sixth grade, and continued throughout his high school career volunteering over 100 hours to the program.
"We've loved having Carter [Dixon] as a buddy for the last seven years," said Carter Yeisley, director of RVAccess. "He is dependable, an incredible buddy, and always goes above and beyond what is needed. We have all benefited greatly from having him and will miss him tremendously. "
Carter also spent time with Jacob's Chance during his junior and senior years and will be awarded the Community Service Seal upon graduation. 
Carter is attending James Madison University this fall, majoring in Political Science. He is the son of Gordon and Valeta Dixon. 
About the Avery Spence Youth Community Service Award
Richmond Kickers President, Rob Ukrop presented the inaugural Avery Spence Youth Community Service award to the Spence family on July 8, 2011, to honor the memory of Kickers youth player Avery Spence and her commitment to the Richmond community.  A longstanding member of the Richmond Kickers youth club, she started with the Kickers rec program when she was nine years old, progressing with arguably the best girls team in the Kickers Girls Elite program over seven seasons.  A committed volunteer, Avery donated countless hours throughout the Richmond community, was in the academic top ten in her class at Manchester High School and was heading to Virginia Tech in the fall to pursue a career in dentistry.  Avery had a love for life, sharing her time and talent with kids of all ages. Past award recipients include former Kickers players Ashley Riefner (University of Richmond), Blayne Fink (Virginia Tech),  Peter Coiley (Virginia Tech), Blake Cashin (VMI), Sawyer Gaffney (Davidson), Shaan Sharma (William and Mary), Caelan Colaiacovo (Coker College), Emma Muir (Randolph Macon), Sydney Marshall (UVA), and Emma Mitchell (W&L).