Richmond Kickers 3, Chattanooga Red Wolves SC 0
| | | |
| --- | --- | --- |
| RICHMOND KICKERS | 1 | 35′ Aune (Bryant), 38′ Crisler (Bryant), 45+2′ Baima (Candela) |
| CHATTANOOGA RED WOLVES SC | 0 | |
RICHMOND, Va. – (Wednesday, June 1, 2022) — The Richmond Kickers (3-3-2, 11 pts) battled and were able to surpass Chattanooga Red Wolves SC (3-3-3, 11 pts) with a 3-0 win, marking the largest ever margin of victory in the series' history. Nathan Aune, Jalen Crisler, and Leonardo Baima scored their first goals as Kickers to deliver the win.
Back from injury, in his first start since early April, Jonathan Bolanos had three shots within the first 33 minutes of the match and drew the first corner for the set-piece opportunity that led to Nathan Aune's opening goal.
In the 35th minute, Ethan Bryant went up to take a corner and was able to find Aune in the center of the box for Aune to head the ball down past the keeper and into the back of the net.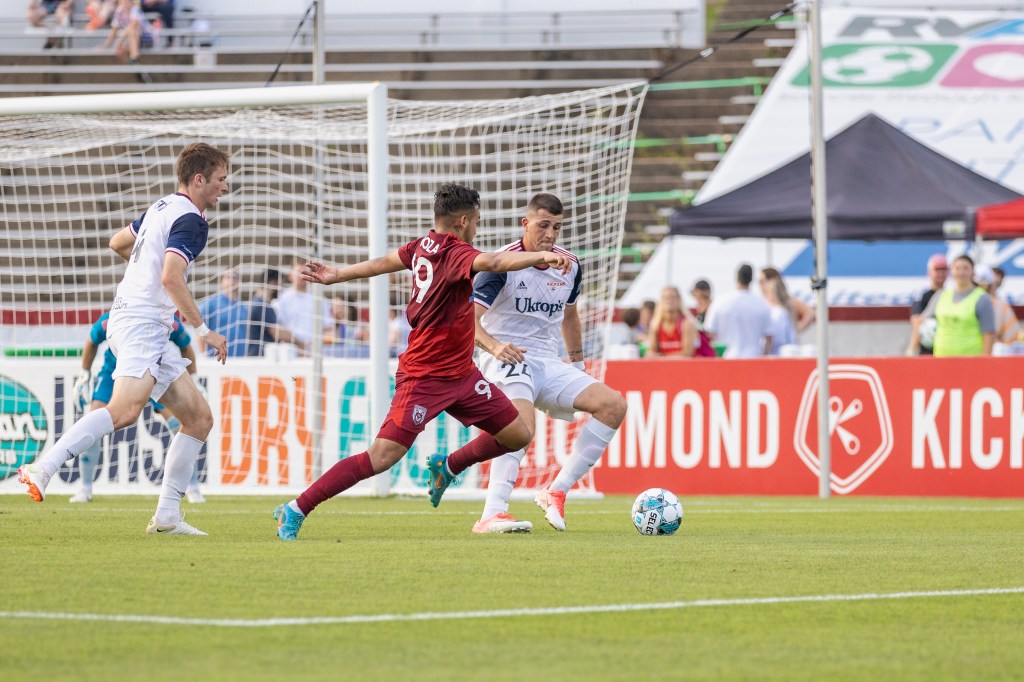 Not even three minutes later in the 38th minute, Bryant took another corner, finding Jalen Crisler at the back post, rising above his defender. The ball found Crisler's head as he faded away and once again it was in the net.
Bolanos had another key opportunity on goal, receiving the ball and turning in the box, past the defender, but the Chattanooga keeper made the save.
During first-half stoppage time, Bryant was involved in another goal where he played the ball from the center of the box back out to Vincenzo Candela who laid it off to Leonardo Baima on the right wing. Baima touched the ball from his right foot to his left and rocketed a shot from outside the 18-yard box, dipping the ball over the keeper and dropping it just below the far left corner.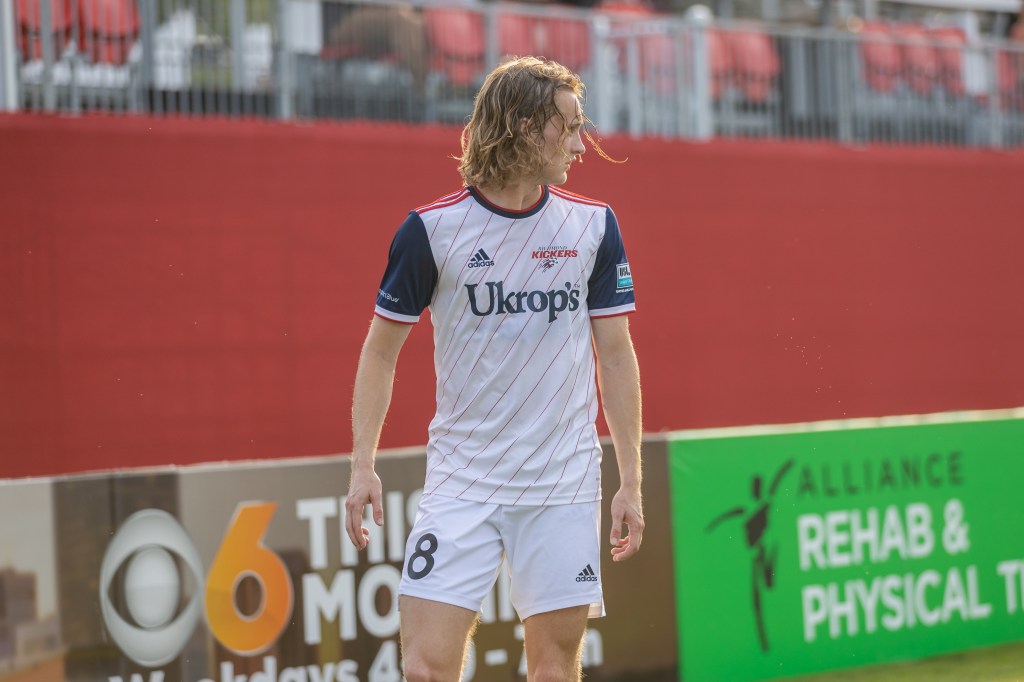 The half ended with the Kickers up 3-0 against Red Wolves SC. The Kickers searched for more during the second half, earning more opportunities to nearly score.
Baima had a free kick in the 63rd minute and found Aune's head in the box, however, the ball went just over the crossbar.
Two key opportunities also presented themselves with a breakaway for Luke Pavone in the 76th minute and another breakaway by Owayne Gordon in the 83rd minute.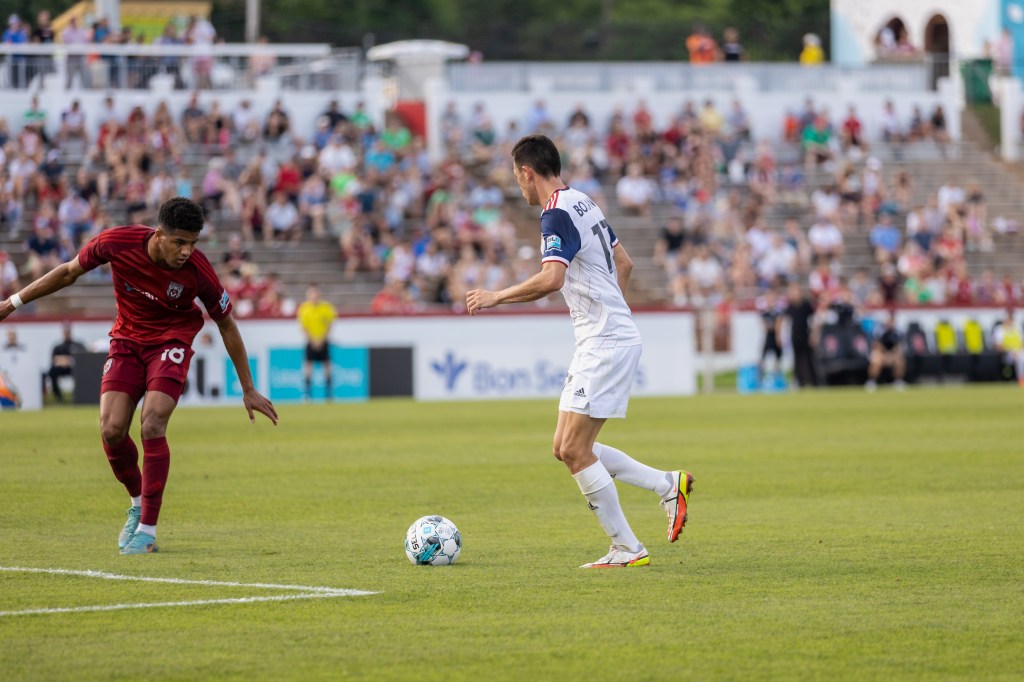 Gordon also had the final opportunity for a goal in the 88th minute as he took on two defenders, dribbled past them, and was one-on-one against the goalkeeper. Gordon's chip was denied at the last possible second by a kick save as the keeper crashed towards the forward.
The Kickers stay at home to host South Georgia Tormenta FC during Dog Days of Summer Night presented by Impawsible Pups on Saturday, June 4th. Kickoff for the match is set for 6:30 p.m. The Roos will also host Charlotte Independence for Military Appreciation Night on Saturday, June 11th. Tickets for both matches are available at richmondkickers.com/tickets.

Stay up to date with the latest news from the Kickers at RichmondKickers.com and on the official team app.