Richmond Kickers 1, Union Omaha 1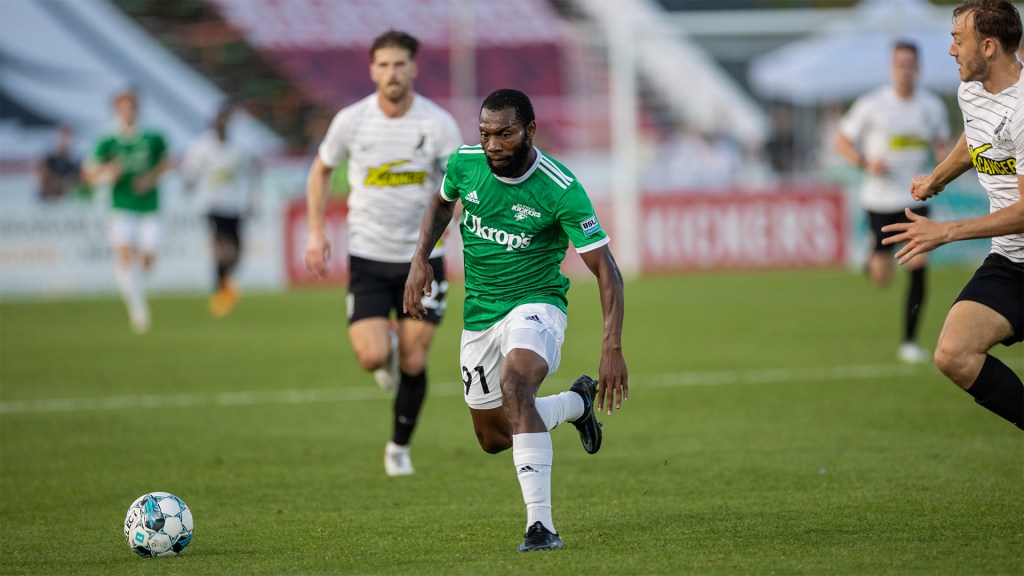 | | | |
| --- | --- | --- |
| RICHMOND KICKERS | 1 | 41′ Gordon (Ritchie) |
| UNION OMAHA | 1 | 26′ Meza (Jiba) |
RICHMOND, Va. — (Saturday, May 14, 2022) — The Richmond Kickers (2-2-2, 8 pts) battled to a 1-1 draw against reigning USL League One titleholders, Union Omaha (1-1-3, 6 pts), Saturday night, as new Kickers' signing Owayne Gordon scored the equalizer in his first start for the club.
In their third home match in seven days, the Kickers asserted themselves early and pushed for a go-ahead goal. Emiliano Terzaghi and Gordon formed a strike partnership up top and looked to combine often. Terzaghi crossed the ball from the right wing, in the 8th minute, nearly finding Gordon, but the cross was intercepted by Omaha goalkeeper, Rashid Nuhu.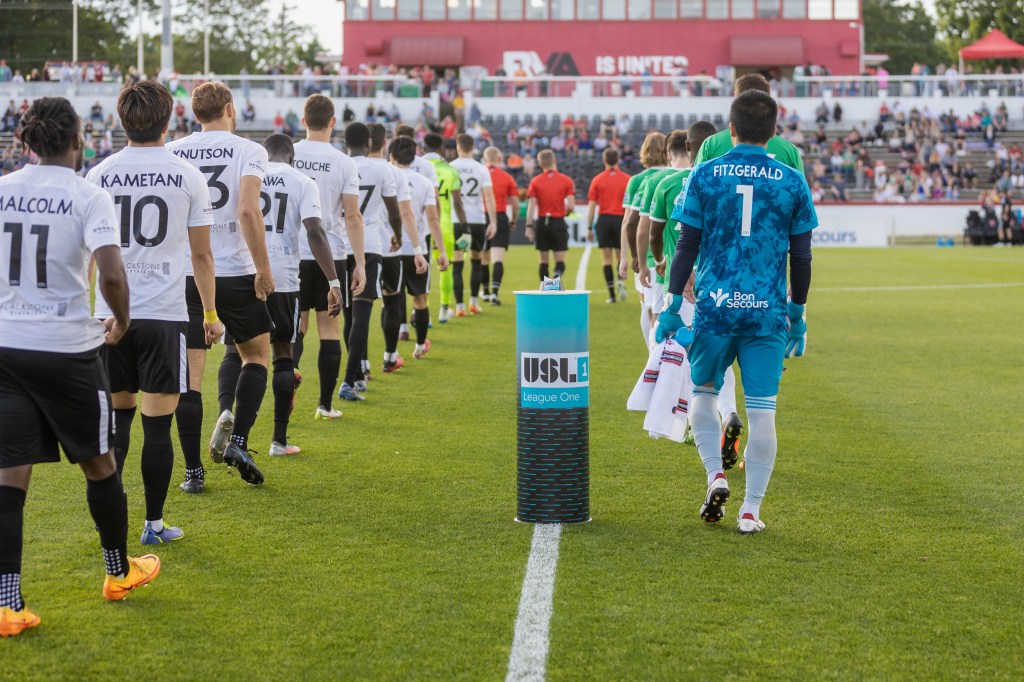 Later, in the 20th minute, the Kickers had another big opportunity to score from a header. Stephen Payne lofted a dangerous ball into the box to Gordon who rose above his marker. The forward made a connection, but the header went just high of the crossbar.
The visitors would ultimately find the opening goal of the night against the run of play. In the 25th minute, Ryen Jiba carried the ball up the left side in transition and played a cross into the box to Noe Meza who headed the ball on target at point-blank range.
The Omaha lead did not last for long as Stuart Ritchie was able to lead Gordon with a piercing through ball in the 40th minute. Flanked by a defender as Nuhu charged forward in the box, Gordon remained on his feet instead of drawing the foul and chipped the ball into the back of the net.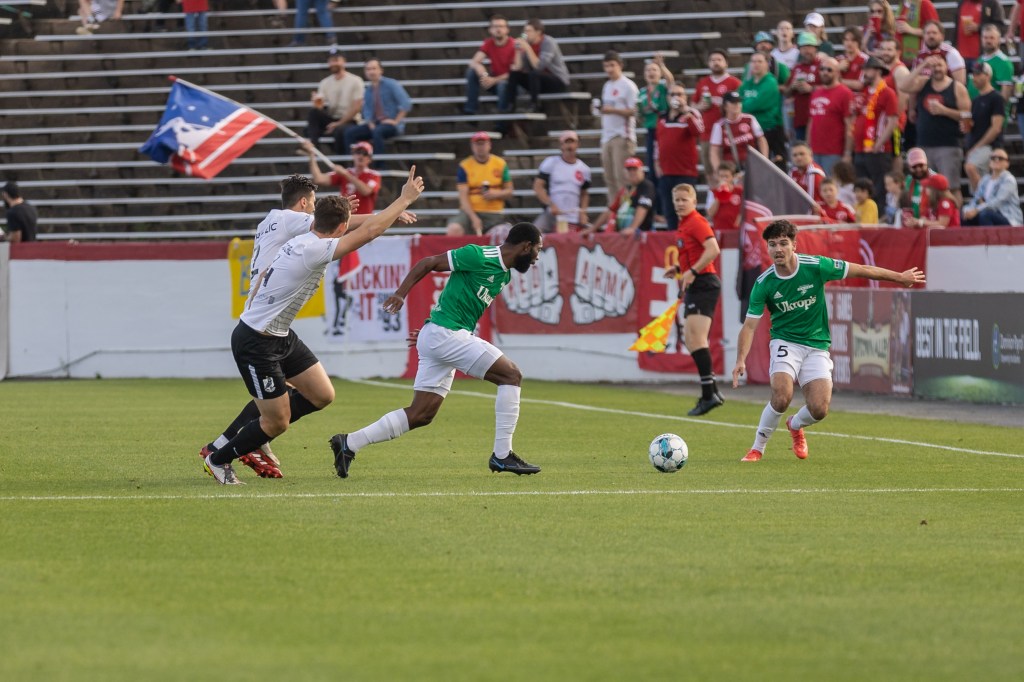 With the momentum going in the Kickers' favor in the waning minutes of the first half, Nil Vinyals nearly found the go-ahead off a free kick, hitting the top right corner of the crossbar six minutes into extra time.
The second half saw both sides create near chances but neither could break the deadlock.
In the 78th minute, on the break, Omaha was able to play a one-two that opened up space for a one-on-one attempt against Fitzgerald. The reigning USL League One Goalkeeper of the Year remained resolute on his line, baited the attacking player to shoot early, and denied the potential go-ahead goal.
The Kickers nearly found their go-ahead goal in the 82nd minute with a free kick taken by Leonardo Baima. The Argentine initially looked to play a cross to the back post but instead knuckled his attempt high and on frame, forcing Omaha's reserve goalkeeper Kevin Piedrahita to make a last-second backward save.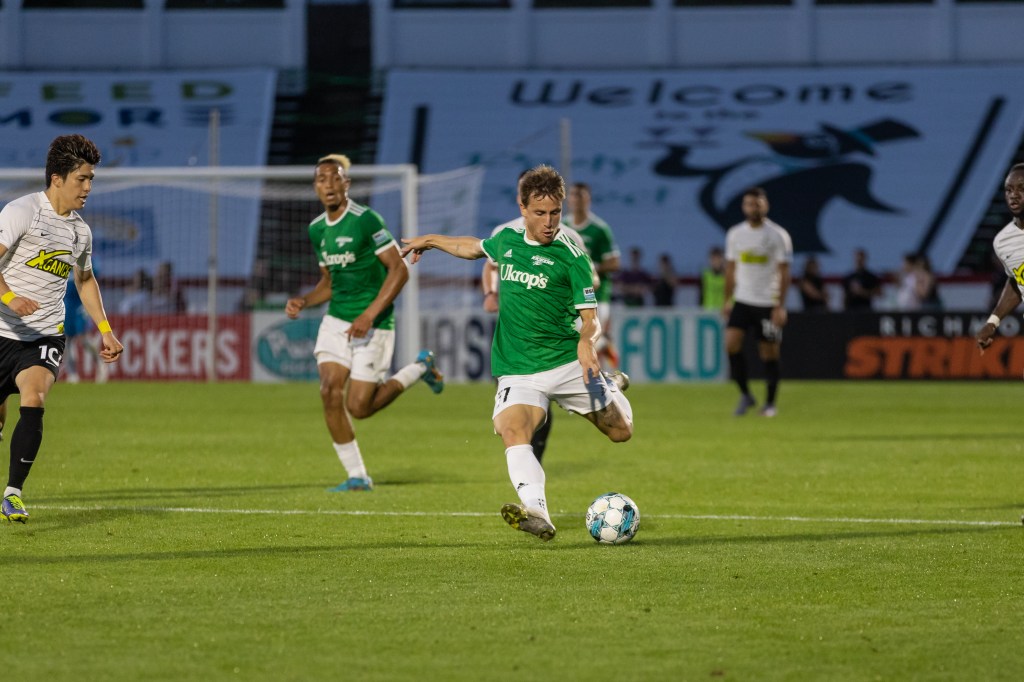 Richmond has the opportunity to enjoy a more traditional week as it prepares to travel for one match next week. The Roos are on the road to FC Tucson on Friday, May 20. Kickoff in the desert is set for 10 pm.

Stay up to date with the latest news from the Kickers at RichmondKickers.com and on the official team app.