The Spaniard pulled the strings for the Kickers' attack Saturday night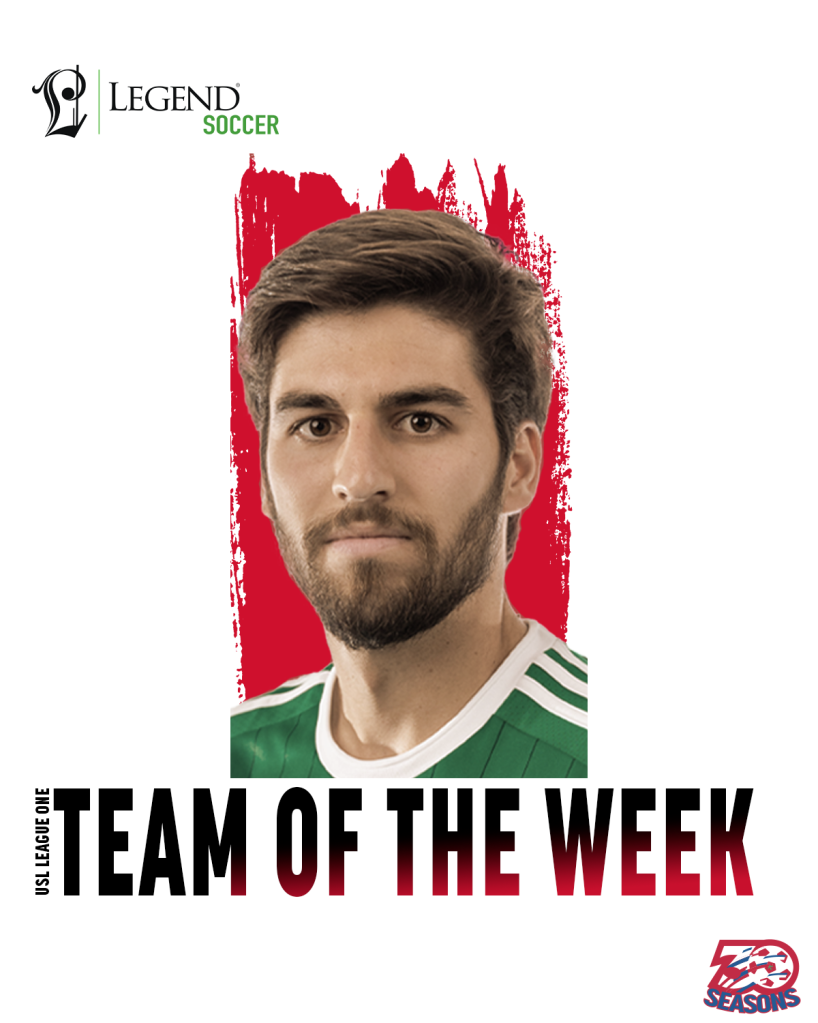 TAMPA, Fla. – USL League One announced on Monday that Richmond Kickers' midfielder Nil Vinyals was named to the league's team of the week for week 6. The midfielder's team of the week worthy performance is presented by Legends Soccer Co.
Vinyals makes his second appearance in the league's weekly awards after winning Player of the Week in week 1 after he propelled the Kickers to a dominant 4-0 victory on opening night. The Spaniard has earned weekly recognition from USL League One four times while a player in Richmond.
While the Kickers were unfortunate not to take points on Saturday against Forward Madison – in a game that the Kickers statistically dominated every category – Vinyals played an enormous role in setting up the Kickers' attack that took 18 shots, including 15 shots in the box, as well as earning 14 corner kicks.
"It's a mixed feeling this time," Vinyals said. "I'm, of course, happy about my performance, and I think my performance is a reflection of the team's performance. We definitely deserved more in terms of the outcome of the game [against Forward Madison]. But that's the process and the way we have to keep doing things. I truly believe that if we keep earning possession, finding advantages, trusting each other, and creating chances, we're going to find the results."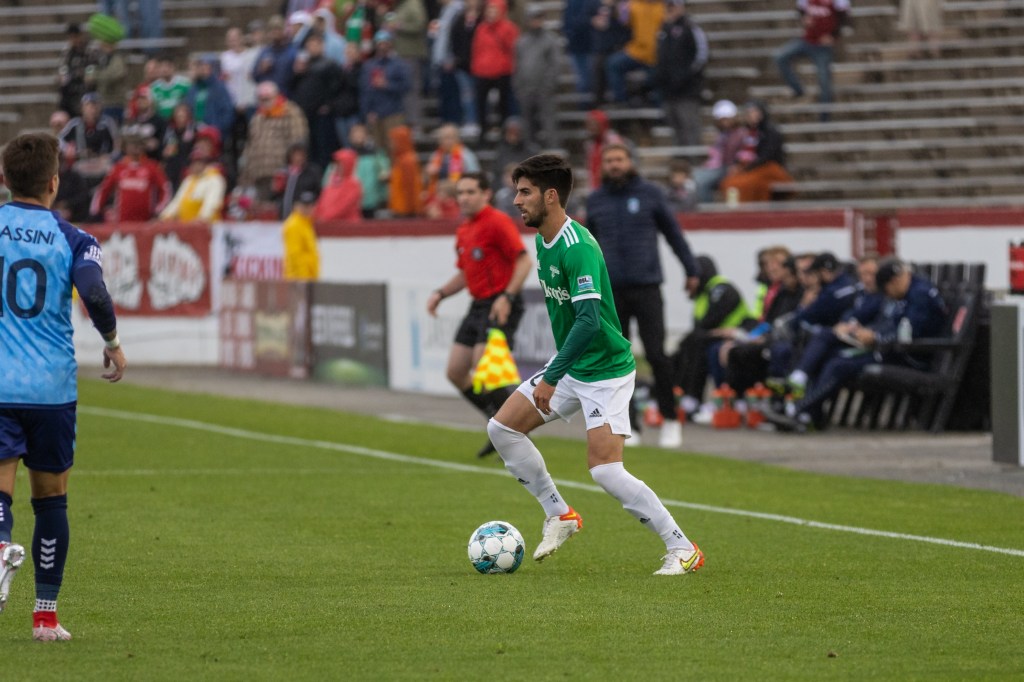 Vinyals created five chances in the match while sporting a 93 percent passing accuracy including a 77 percent completion rate in the final third. On defense, he won possession 10 times including winning three tackles.
"The Charlotte game, even though we won, was a wake-up call, and we know we needed to improve," Vinyals said. "I think the mentality of the team in terms of possession and giving a lot of value to keeping the ball as a means to create chances and to hopefully get goals has a huge impact in my game. My performance, again, is a result of the team's performance."
The Kickers prepare to host Charlotte FC on Wednesday, May 11 in the Lamar Hunt US Open Cup Round of 32 with kickoff set for 6:30 p.m. Tickets for both matches are on sale now at richmondkickers.com/tickets. Season ticket holders save extra on tickets, and more information can be found at richmondkickers.com/seasontickets.Stay up to date with all of the Kickers news at RichmondKickers.com and on social media on Facebook, Twitter, Instagram, and YouTube!