The 30-year-old has played with the Jamaican National Team and in the USL Championship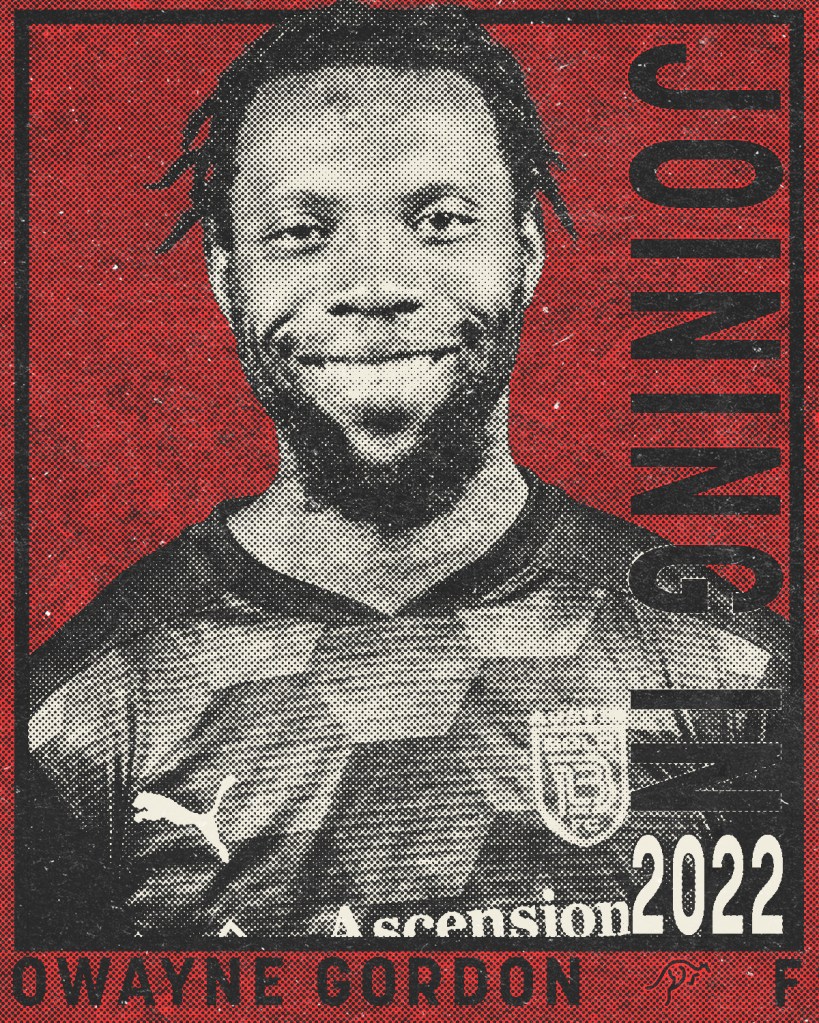 RICHMOND, Va. – (Tuesday, May 3, 2022) – The Richmond Kickers are pleased to announce the signing of former Jamaican international and USL Championship forward Owayne Gordon for the 2022 season, pending league and federation approval.
"Owayne gives us another threat to get behind defenses and he has great experience playing in the USL Championship," Chief Sporting Officer and Head Coach Darren Sawatzky said. "We are always looking to improve our team and bring the competition within the group to higher levels. We look forward to watching him run at defenses as he adds another weapon to the attack here."
Gordon joins the Kickers after most recently playing in the USL Championship with Austin Bold FC during the 2021 season. He played a consequential role for Bold, racking up 21 starts in 27 appearances while playing 1,980 minutes – the eighth-most minutes played on the team.
From the wing, Gordon was Bold's best creator, assisting five goals while making 26 key passes. He takes pride in his willingness to take on defenders and beat them with his speed. Gordon wasn't afraid to create attacking opportunities for himself either, and he ranked second on the team with 39 shots and notching one goal.
On top of his attacking prowess, Gordon is a tenacious player without the ball. He won nearly 79 percent of his tackles, 54 percent of his aerial duels, and 51 percent of his total duels all while making 19 interceptions – ranking seventh-best on the team.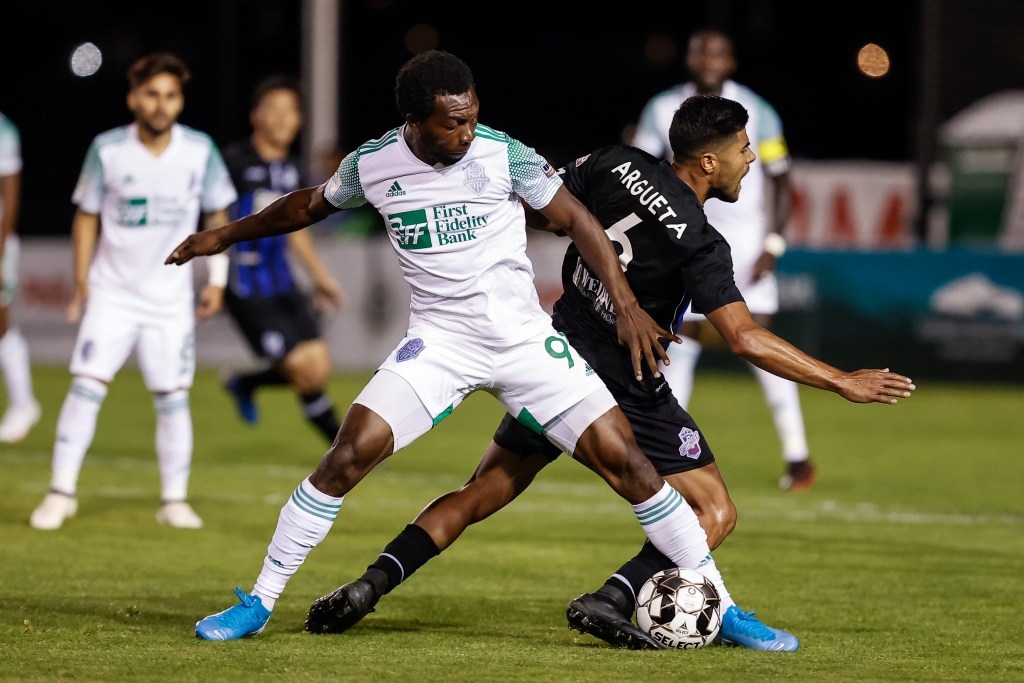 "Talking to Coach Darren about the team culture and what the Richmond Kickers are all about for the community and what the team is building made me want to join," Gordon said. "I liked it because we spoke of respect and family. Any player loves to be in an environment that makes them feel at home."
He continued, "what excited me about joining the team is that the Kickers are one of the best teams in USL League One, and I also know players like Ethan Bryant from when we played together at San Antonio FC."
Gordon is a veteran of the USL with stints in Austin during the 2021 season, Oklahoma City Energy in 2019 and 2020, and on loan with San Antonio from 2017 and 2018. During his time in San Antonio, Gordon played alongside Bryant as well as former Richmond Kicker and current Detroit City FC midfielder Maxi Rodriguez.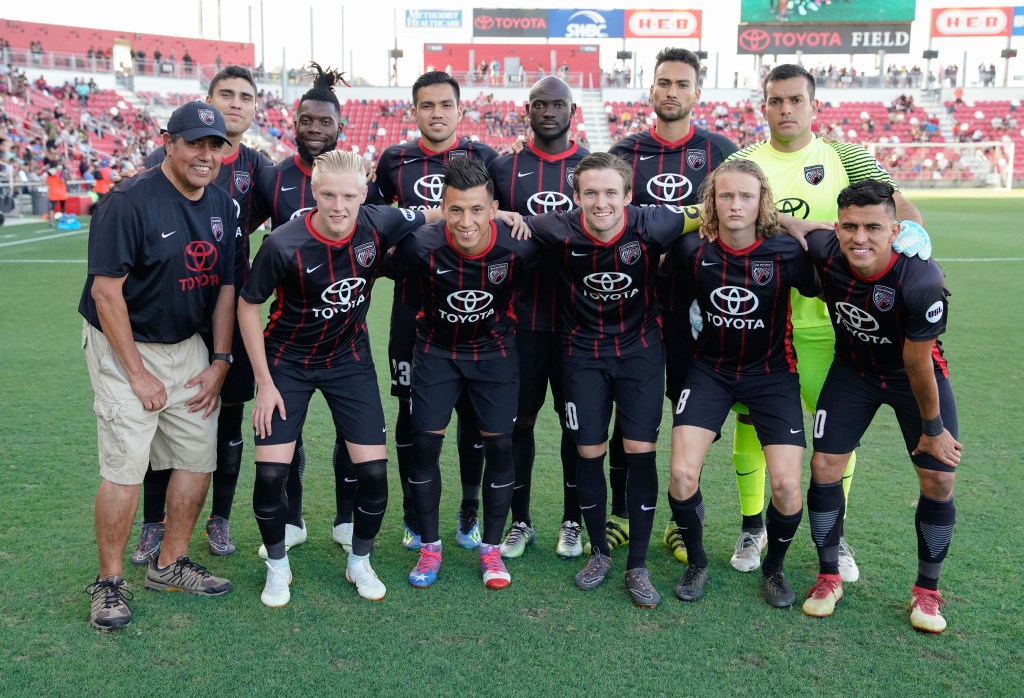 Before making the move to the United States, Gordon was a member of his hometown club Montego Bay United at the top level of the Jamaican soccer pyramid from 2011 to 2019. Montego Bay won the title during the 2013-14 and 2015-16 seasons, and Gordon was the league's top scorer with 19 goals during his second championship run with the club
He credits his approach to his work for his success and longevity as a professional, and he hopes to make an impact in the Richmond dressing room.
"I've grown as a professional soccer player over the years by staying humble and working hard," Gordon said. "I want to use my experience to help the younger players grow and to help the team win the championship." 
Gordon's success with Montego Bay and in the USL garnered the attention of the Jamaican Football Federation, and he made 18 caps with the Reggae Boyz. Gordon was instrumental in Jamaica's 2017 Gold Cup run that ended in the finals against the United States. He started in each of Jamaica's knockout round matches that included wins over Canada and Mexico in the quarterfinal and semifinal, respectively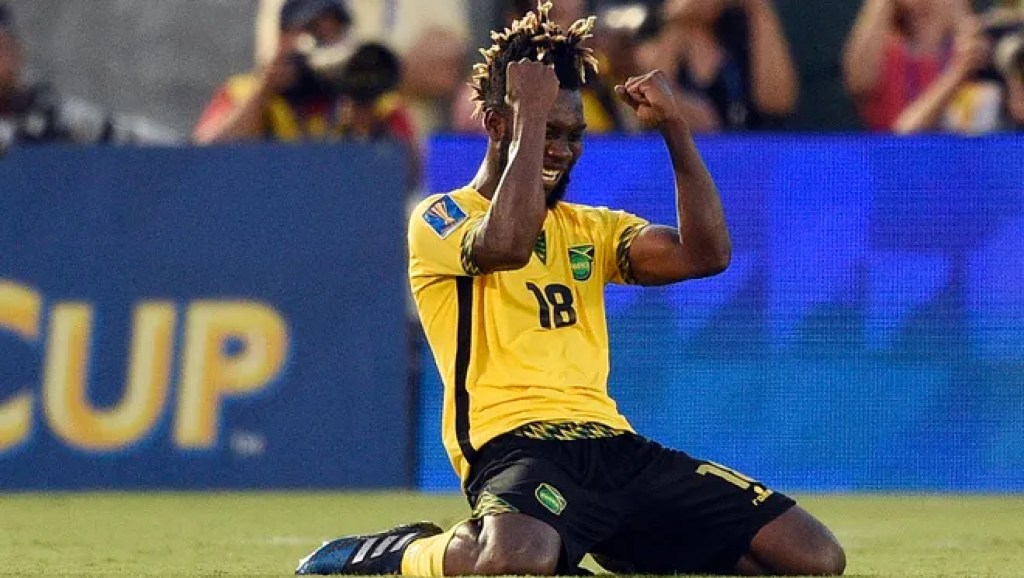 Gordon's call-ups to the national team marked a special moment for him and he says it motivated him to continue pushing for more in his club career.
"It's every younger player's wish to represent their country," Gordon said. "So for me, it was a dream come true and very exciting. It let me know that there is so much to achieve."
Now, Gordon joins the Kickers at an opportune time as the team prepares for an important week with league matches against Forward Madison and Union Omaha on May 7 and May 14 along with a Lamar Hunt US Open Cup match against MLS side Charlotte FC on May 11. Tickets for each match are on sale now at richmondkickers.com/tickets. Season ticket holders save extra on tickets, and more information can be found at richmondkickers.com/seasontickets.
2022 marks our historic 30th consecutive season! The USL League One schedule is live and fans can begin to plot their nights at City Stadium! Reserve your spot today at https://richmondkickers.com/seasontickets where you can purchase full-season general admission or premium seating options.
Stay up to date with all of the Kickers news at RichmondKickers.com and on social media on Facebook, Twitter, Instagram, and YouTube!

TRANSACTION: Richmond Kickers sign Owayne Gordon for the 2022 USL League One season on May 3, 2022.