Baima earns his first weekly honor as a Kicker while Fitzgerald racks up his third weekly honor in five weeks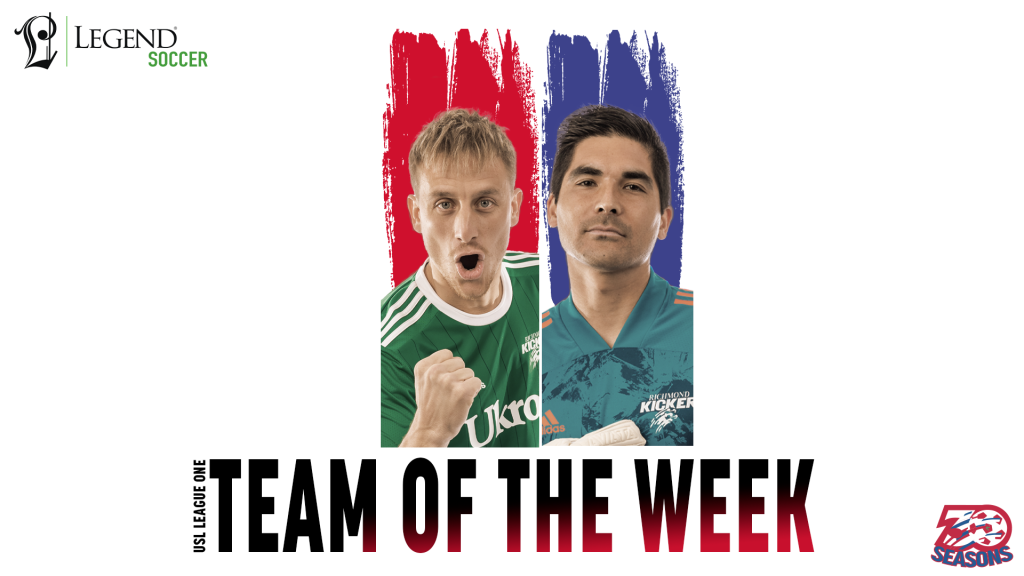 TAMPA, Fla. – USL League One announced on Monday that Richmond Kickers' forward Leonardo Baima and goalkeeper Akira Fitzgerald were named to the league's team of the week for week 5 following their performances against Charlotte Independence. The trio's team of the week worthy performances are presented by Legends Soccer Co.
Baima makes his first appearance on the league's team of the week since joining the Kickers in February 2022. Fitzgerald has been a staple in the team of the week in the league's opening five weeks as he makes his third appearance across four instances of eligibility. Because of scheduling, no Kickers were eligible for a nomination in week 4.
In his first start in league play, Baima pulled the strings for the Roos down in Charlotte. The Argentine put together two assists in the match, his first setting up Emiliano Terzaghi's header that opened the scoring before assisting Matthew Bentley's game-winning goal in the second half.
He finished the match with four chances created along with one shot on target. Currently, Baima is tied for the league lead with two assists.
"It is an honor for me to be part of the team of the week," Baima said. "Personally it makes me very happy, but it makes me happier to be able to help my team and my teammates."
Fitzgerald had another vintage night between the pipes as he racked up six saves to guarantee the Roos brought home three points. The reigning 2021 USL League One Goalkeeper of the Year is enjoying an incredibly productive start to the season as he leads the league with 20 saves – 10 more than the second-place goalkeeper.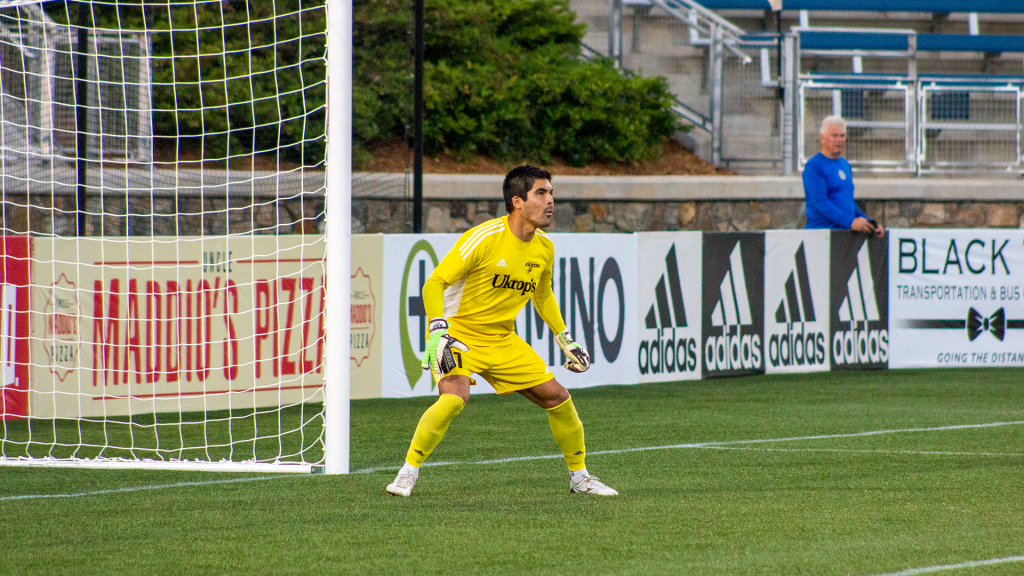 "I am grateful for being named to the team of the week, and I believe it is a reflection of the work we as a team and a goalkeeping department have put in over the last several weeks," Fitzgerald said. "The most important thing was getting three points and to do that on the road for the first time this season is a great step forward for our group. We have many more steps to take and work that needs to be done but now we know what it takes to grind out a road victory."
The Kickers prepare to host Forward Madison on May 7. Kickoff is set for 6 p.m. Then, the Kickers will host Charlotte FC on Wednesday, May 11 in the Lamar Hunt US Open Cup Round of 32 with kickoff set for 6:30 p.m. Tickets for both matches are on sale now at richmondkickers.com/tickets. Season ticket holders save extra on tickets, and more information can be found at richmondkickers.com/seasontickets.
Stay up to date with all of the Kickers news at RichmondKickers.com and on social media on Facebook, Twitter, Instagram, and YouTube!