Terzaghi scores his 30th goal for the club to deliver a well-earned point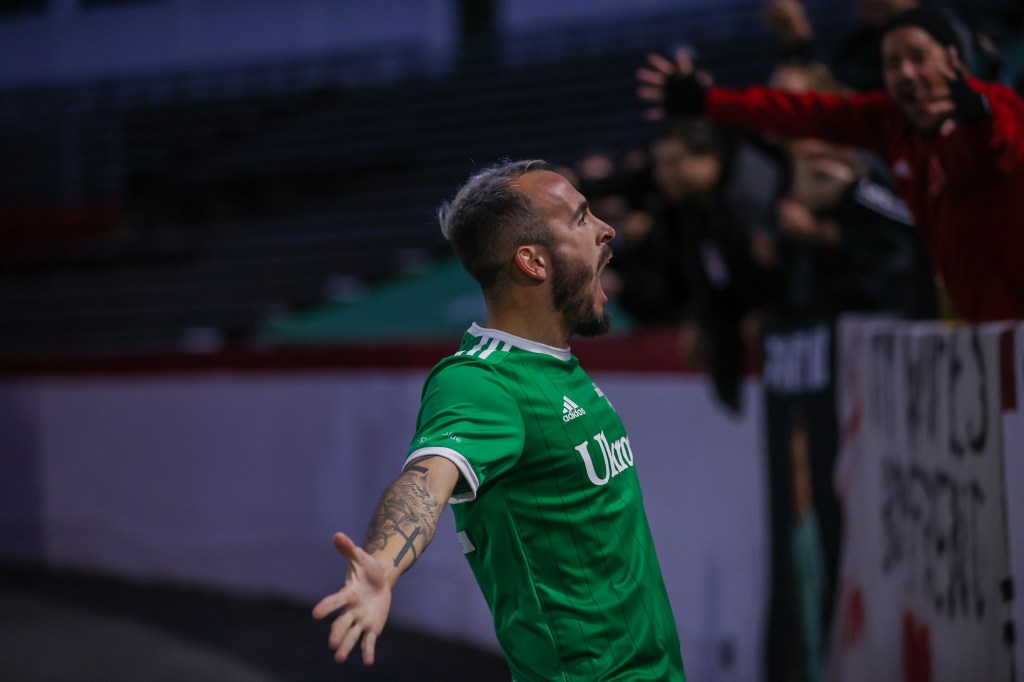 RICHMOND KICKERS
(1-0-1, 4 points)
1
55′ Terzaghi (Crisler)
NORTHERN COLORADO HAILSTORM FC
(0-0-1, 1 points)
1
37′ Vanacore-Decker (Ulysse)
RICHMOND, VA — (April 9, 2022) — The Richmond Kickers (1-0-1) extended their unbeaten streak at City Stadium to 15 straight games dating back to May 2021 after the Roos earned a 1-1 draw against USL League One newcomers, Northern Colorado Hailstorm FC (0-0-1), Saturday night.
Emiliano Terzaghi delivered a second-half equalizer in the 55th minute from an assist off Jalen Crisler to guarantee a point for the Roos. The equalizer marked Terzaghi's 30th goal for the club since joining prior to the beginning of the 2020 season.
Hailstorm made their debut as a USL League One club at City Stadium which provided Richmond an extra challenge of feeling out the new guys. The match started physically from the out with both teams creating chances on either end.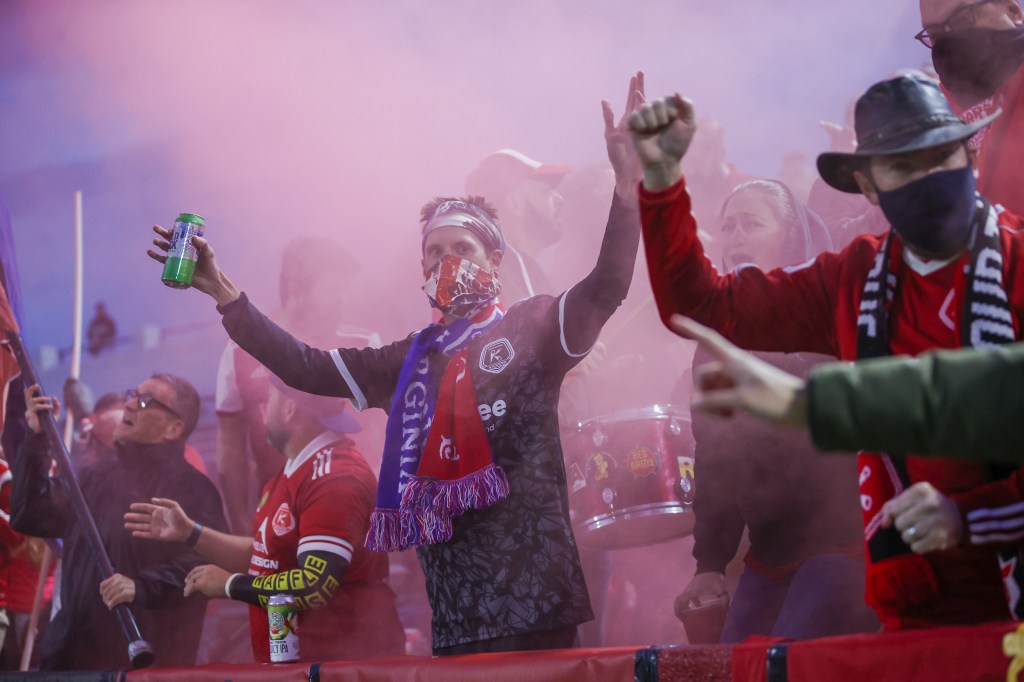 But it was the visitors that would strike first.
In the 37th minute, Jerry Desdunes cut towards the box before laying the ball off to Denso Ulysse on the left wing. The former Kicker lofted a cross into the box that drifted to Ethan Vanacore-Decker who made a quality touch off balance. Vanacore-Decker quickly gathered the ball and hit a fadeaway shot into the left side of the net to give the visitors the lead.
Terzaghi nearly converted on quality chances late in the first half but the scoreline remained in favor of the visitors at the break.
The Kickers came out on the front foot in search of the equalizer and it came off a set piece in the 55th minute. After the ball went out of bounds parallel with the top of the 18-yard-box, Nathan Aune played a long throw-in towards the box and to the waiting head of Crisler. The centerback deftly flicked the ball to the center of the box where Terzaghi rose into the air and powered a header into the back of the net.
The Argentine talisman immediately ran to the Red Army, pumping his fists, and embraced the supporters to celebrate what would be a point-securing strike.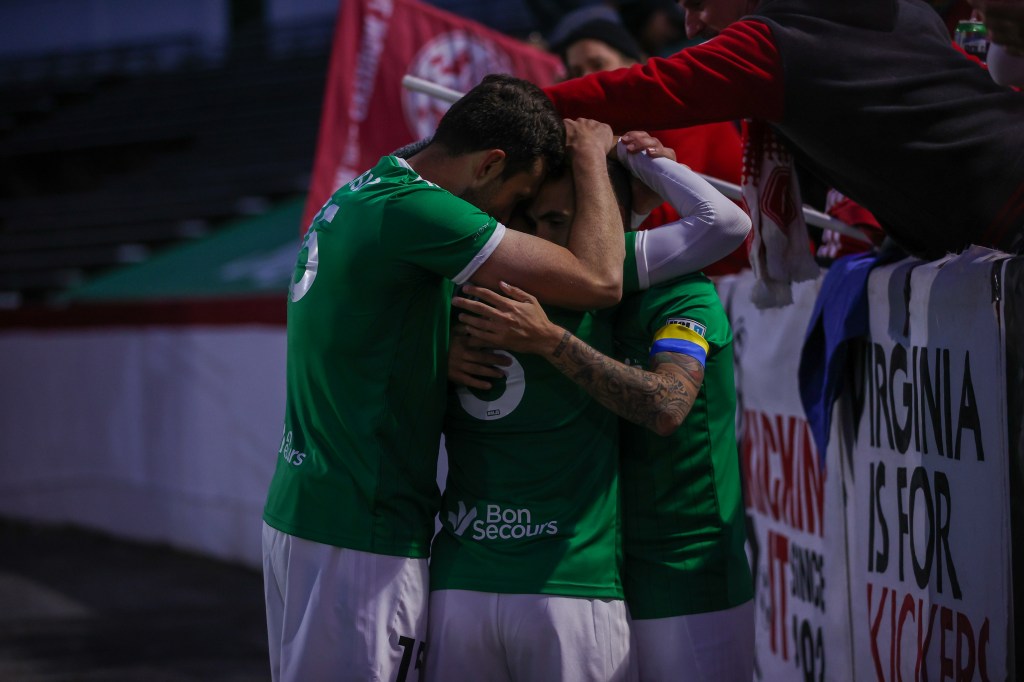 While the match finished out as a draw, it capped off a tough week that saw the Roos play three matches in seven days. Following two wins and a draw, the guys will enjoy some much-deserved rest before embarking on their first road trip of the USL League One season.

The Kickers return to league play on Saturday, April 16 to face Chattanooga Red Wolves down in Tennessee. The match kicks off at 7 p.m. Kickers fans are invited to join the team's official watch party at Gus' Bar and Grill to cheer on the Roos.
Stay up to date with the latest news from the Kickers at RichmondKickers.com and on the official team app.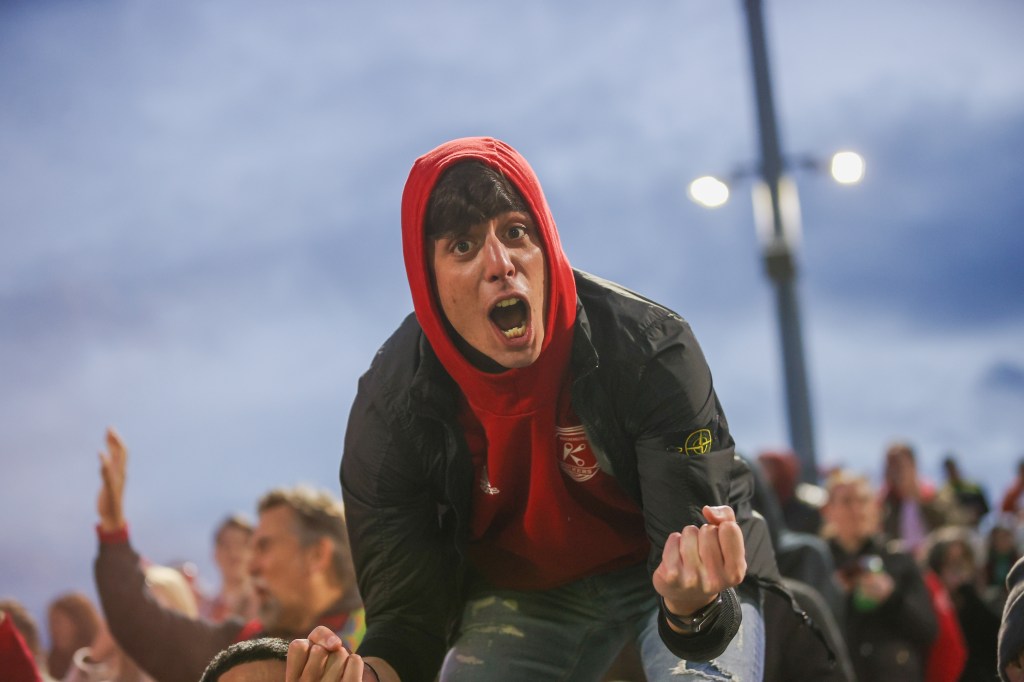 BOX SCORE
| | | | |
| --- | --- | --- | --- |
| | First Half | Second Half | Final |
| Richmond | 0 | 1 | 1 |
| Northern Colorado | 1 | 0 | 1 |
LINEUPS
Richmond: Akira Fitzgerald, Stuart Ritchie, Nathan Aune, Jalen Crisler, Stephen Payne, Zaca Moran (Vincenzo Candela 70'), Dakota Barnathan, Nil Vinyals, Matt Bolduc (70' Leonardo Baima), Emiliano Terzaghi, Matthew Bentley (87' David Olsen)
Unused Substitutes: Will Palmquist, Chris Cole, Simon Fitch, Chandler O'Dwyer
Northern Colorado: Danny Faundez, Denso Ulysse, Leo Folla, Brecc Evans, Owen Damm, Arthur Rogers, Danny Robles (86' Destan Norman), Jerry Desdunes, Ethan Vanacore-Decker (62' Marky Hernandez), Lachlan McLean (75' Stefan Lukic), Irvin Parra
Unused Substitutes: Trevor Amann, Ciaran Winters
STATISTICS
| | | | | |
| --- | --- | --- | --- | --- |
| | Shots | Saves | Fouls | Corners |
| Richmond | 10 | 6 | 17 | 3 |
| Northern Colorado | 19 | 4 | 14 | 2 |
SCORING SUMMARY
NCO – 37′ – Vanacore-Decker (Ulysse)
RIC – 55′ – Terzaghi (Crisler)
CAUTIONS SUMMARY
11'
16'
23'
45'
51'
59'
62'
78'
88'
RIC
NCO
NCO
NCO
RIC
NCO
RIC
RIC
NCO
Moran
Damm
Folla
Bench
Aune
Ulysse
Bolduc
Terzaghi
Desdunes
EJECTIONS SUMMARY
None

MATCH INFORMATION
Referee: Matt Franz
Assistant Referee: Robert Cordrey, Alexandru Focea
Fourth Official: John Matto
Attendance: 2771
Weather: Cloudy, 59 ºF