The former Seattle Sounders academy product looks for a fresh start with the Kickers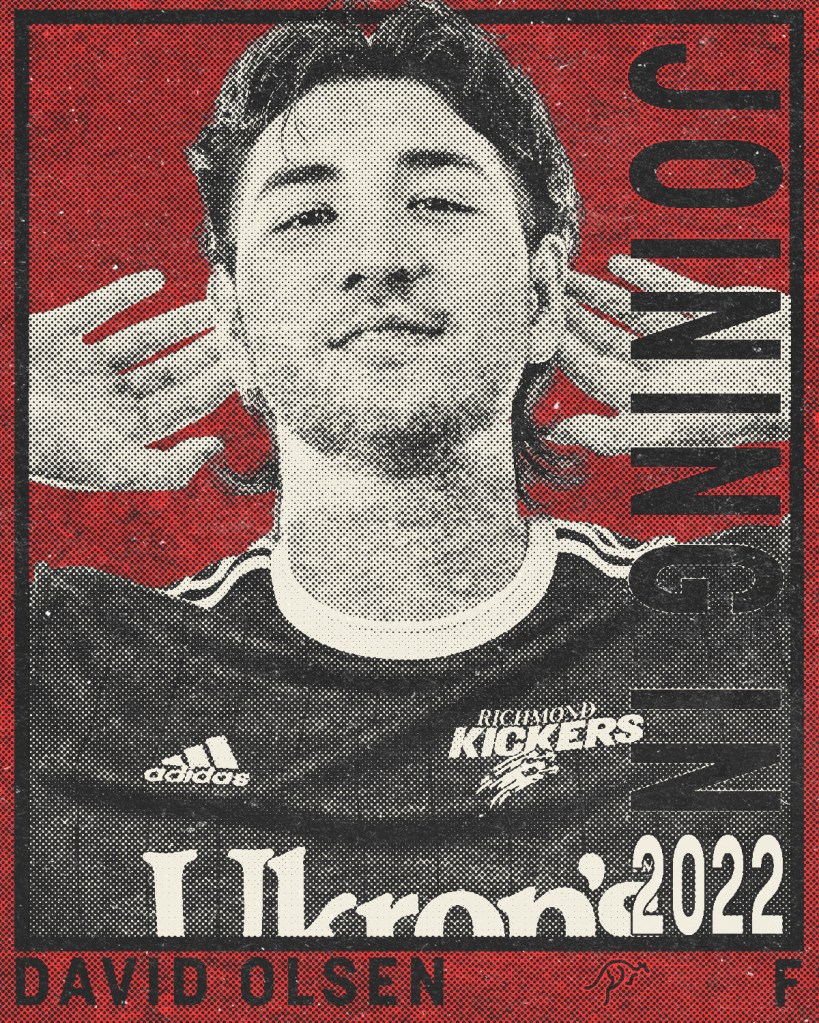 RICHMOND, Va. – (Thursday, March 31, 2022) – The Richmond Kickers are pleased to announce the signing of forward David Olsen for the 2022 season, pending league and federation approval.
"David is a player I have known for a long time and he has been through some adversity in his life," Chief Sporting Officer and Head Coach Darren Sawatzky said. "We had him come into preseason with us as he was looking to restart a career cut short by injury and unforeseen circumstances.
"He worked incredibly hard through the preseason and each time we asked him to step up, he has stepped up for the group. David has very good feet, has the ability to score goals, and the grit and bite he has acquired through his process gives us another potent attacker this season. It is a pleasure to add him to our locker room."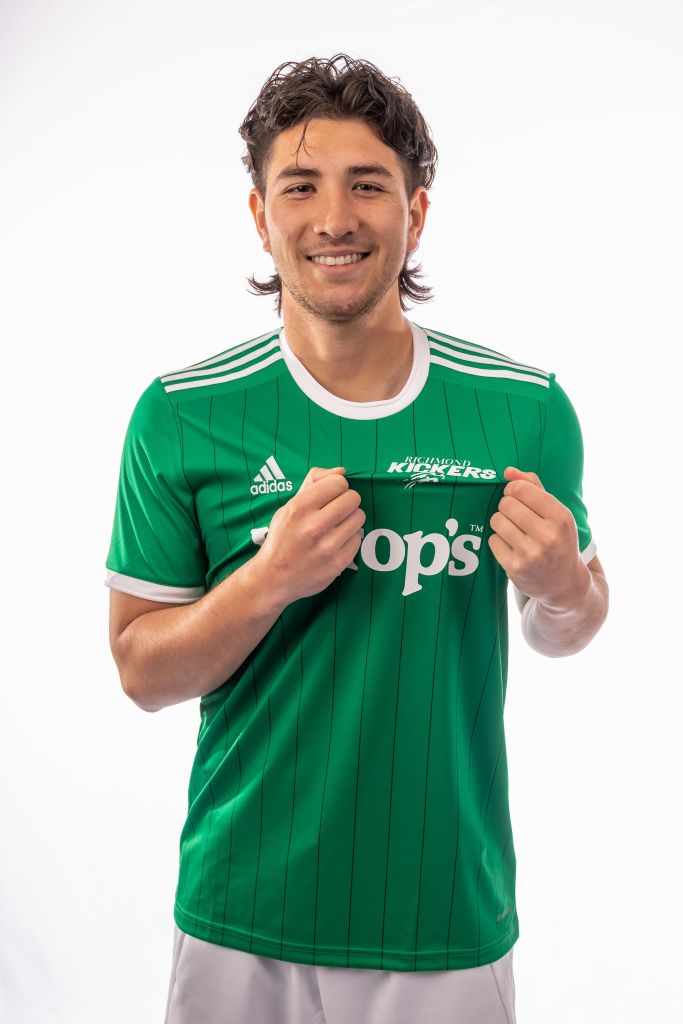 The Auburn, Wash. native joins the Kickers after most recently playing with then-USL Championship side Seattle Sounders FC 2 – now known as Tacoma Defiance playing in MLS NEXT Pro – during the 2018 season. An untimely injury cut short his first years as a professional as he was flashing lethality in front of the net as a college soccer and development academy player.
As a college soccer player at Seattle University, Olsen proved to be one of the finest strikers in NCAA Division I as he scored a nation-high 16 goals including four (4) game-winning goals in 2015 while adding an assist to his overall points tally. The nationally-ranked Redhawks went on to win the Western Athletic Conference Championship and made it to the NCAA Tournament third round. Olsen was named WAC First Team All-Conference, WAC All-Tournament Team, WAC Tournament MVP, NSCAA First Team All-West Region, NSCAA First Team All-American, and finished as a MAC Hermann semifinalist.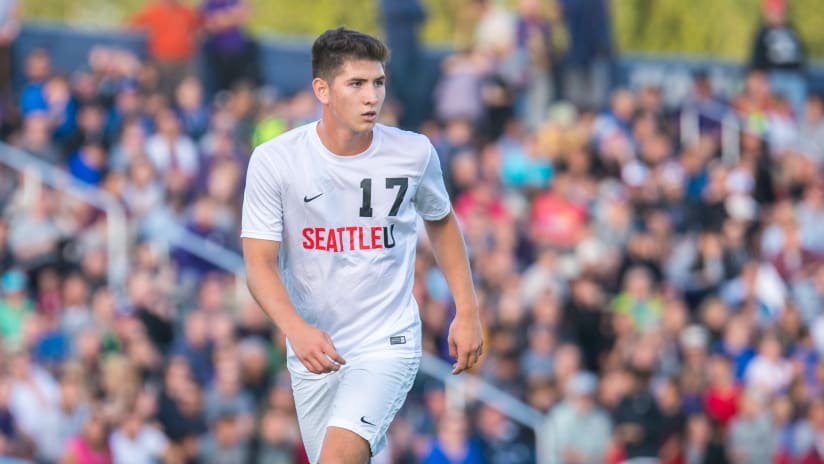 Before transferring to his hometown university, Olsen spent his freshman year at San Diego State University. With the Aztecs, he scored seven goals and notched one assist in 19 appearances.
"When I had reached out to Darren, our conversations were very straightforward," Olsen said. "Darren wants to win and, if you are good enough and work hard enough, he will give you an opportunity, and that was exactly what I needed after my injury.
He continued, "the most exciting part for me about joining the club was that I'd be able to have Darren as a coach and mentor again as well as get a chance to continue my professional career. Now that I am here I think the most exciting part is the culture and brotherhood that I can feel surrounding this club."
During his ascent up to the professional ranks of the Sounders system, Olsen played with the Seattle Sounders U-18 team where he registered 35 goals in two seasons during the 2015 and 2016 PDL seasons. He was offered his first professional contract ahead of the 2017 USL season.
The 26-year-old uses all of his 6-foot-0-inch frame to turn his back to shield defenders off the ball and play it to forward players joining the attack. He matches his strength in hold-up play with an ability to combine with teammates off the ball and get into spaces to create goal-scoring chances.
During the Kickers' 2022 preseason, Olsen flashed his closing speed to score a game-winning tap-in at the back post against the VCU men's soccer team. Leonardo Baima dribbled the ball up the left wing before delivering a ball right across the goalmouth, and Olsen came sliding in to deflect the ball back towards the goal and beat the keeper.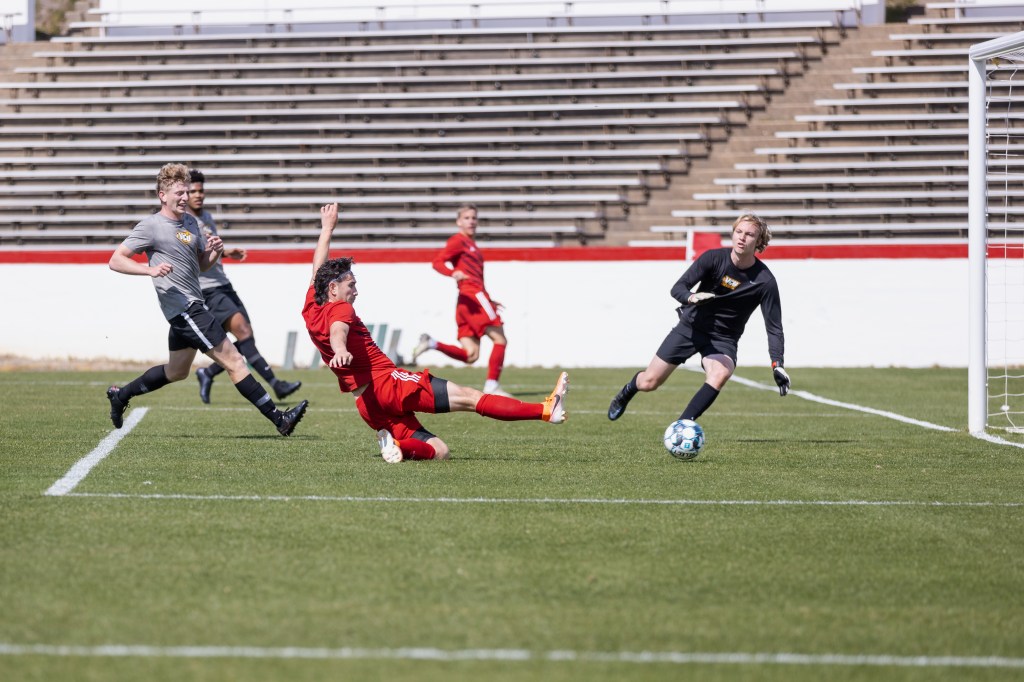 Now reunited with Sawatzky and a part of a tight-knit dressing room culture in Richmond that returned 12 players from its 2021 playoff team, Olsen is excited to get to work and make his mark on the club as it begins its historic 30th consecutive season.
"My goals for this year will be the same as always and that is to win a championship, work hard, and learn how to become the best player and teammate I can be on and off the field," Olsen said.
2022 marks our historic 30th consecutive season! The USL League One schedule is live and fans can begin to plot their nights at City Stadium! Reserve your spot today at https://richmondkickers.com/seasontickets where you can purchase full-season general admission or premium seating options!
Stay up to date with all of the Kickers news at RichmondKickers.com and on social media on Facebook, Twitter, Instagram, and YouTube!
TRANSACTION: Richmond Kickers sign David Olsen for the 2022 USL League One season on March 31, 2022.