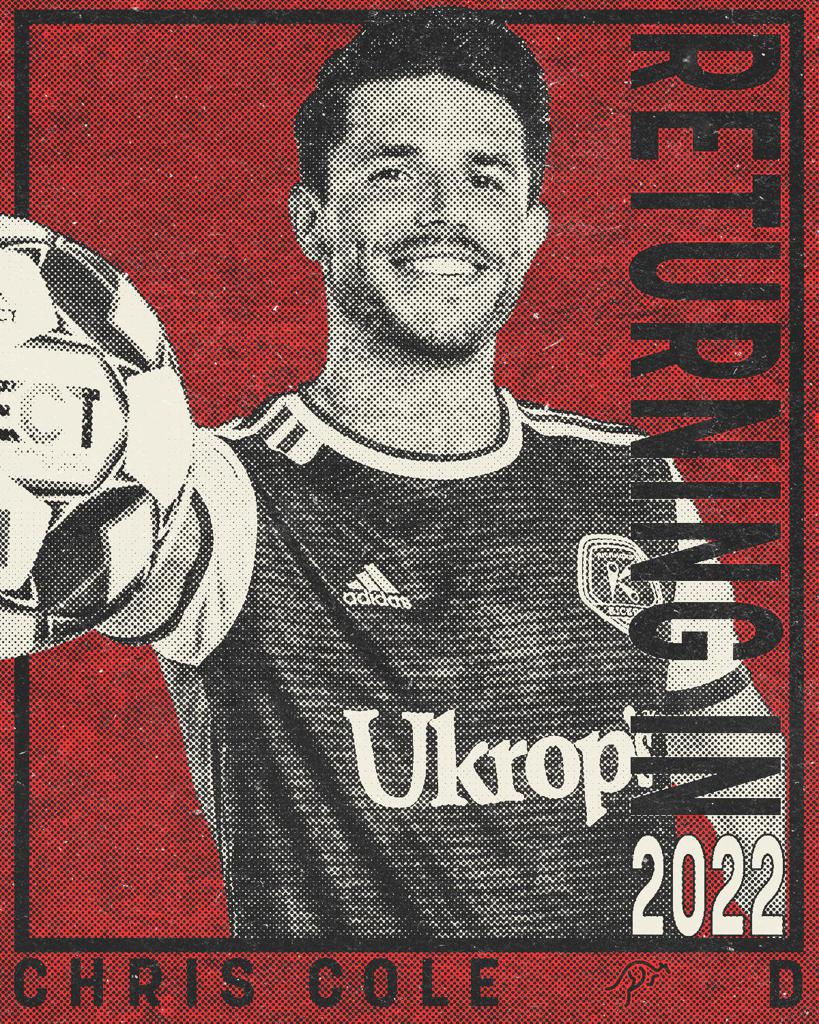 RICHMOND, Va. – The Richmond Kickers are pleased to announce the return of defender Chris Cole after his contract option was exercised for the 2022 season.
"Chris had a great first professional season with us in 2021," Chief Sporting Officer and Head Coach Darren Sawatzky said. "He worked incredibly hard to earn a roster spot and found himself in the starting lineup as we entered the postseason. We are looking for him to continue to grow and compete in 2022. His character and fight are a welcome piece of the culture in our locker room and his humor is first class."
The Duvall, Wash. native started his career in Richmond as a trialist in early 2021 after impressing at the winter combine and in the preseason. His commitment to earning his first professional contract was undeniable as he commuted each day to Richmond from Virginia Beach while staying with family in the area. He signed with the club on April 29, 2021.
Cole's impact was immediate as he nearly scored a go-ahead goal off the bench in his professional debut at Fort Lauderdale CF on May 2. He went on to make 15 starts in 19 appearances while amassing 1,366 minutes on the pitch. Six months after making his debut, Cole started on the left flank in the Kickers' first playoff match since the 2016 season.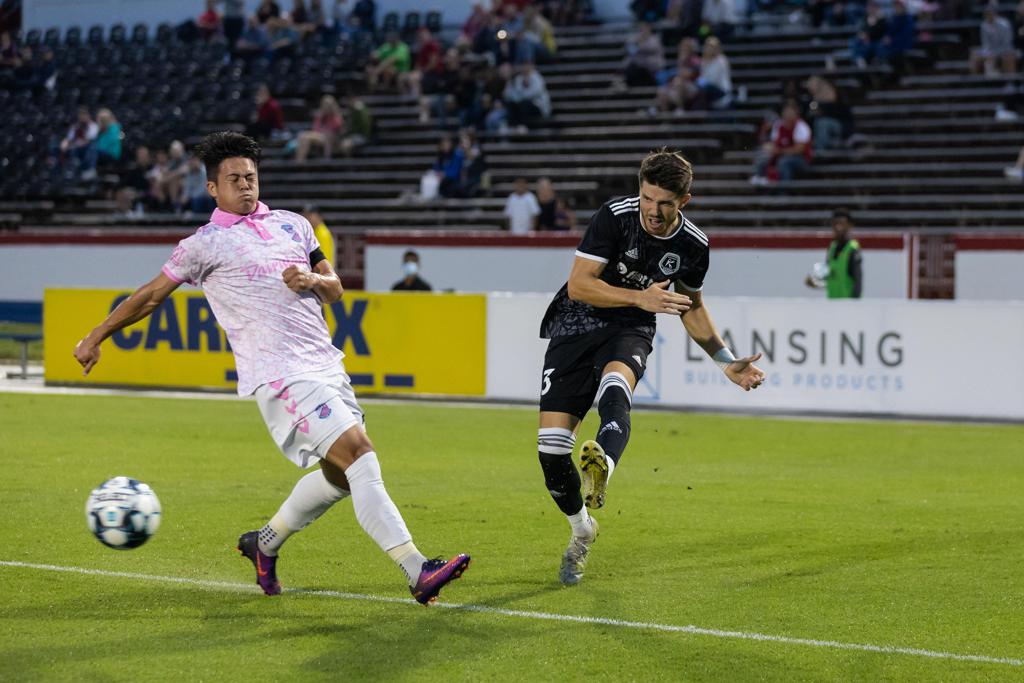 "The culture of this club and the energy in the city is truly special," Cole said. "There's nowhere I'd rather be this season than back in front of the Red Army at City Stadium!"
In his first season in Red, Cole showed off his skills as an attacking outside back with closing speed that allowed him to patrol both halves of the left side. He finished the season with one goal and two assists – both coming off crosses. On the defensive side, he ranked fifth on the team with 42 clearances while winning more than 65 percent of his tackles.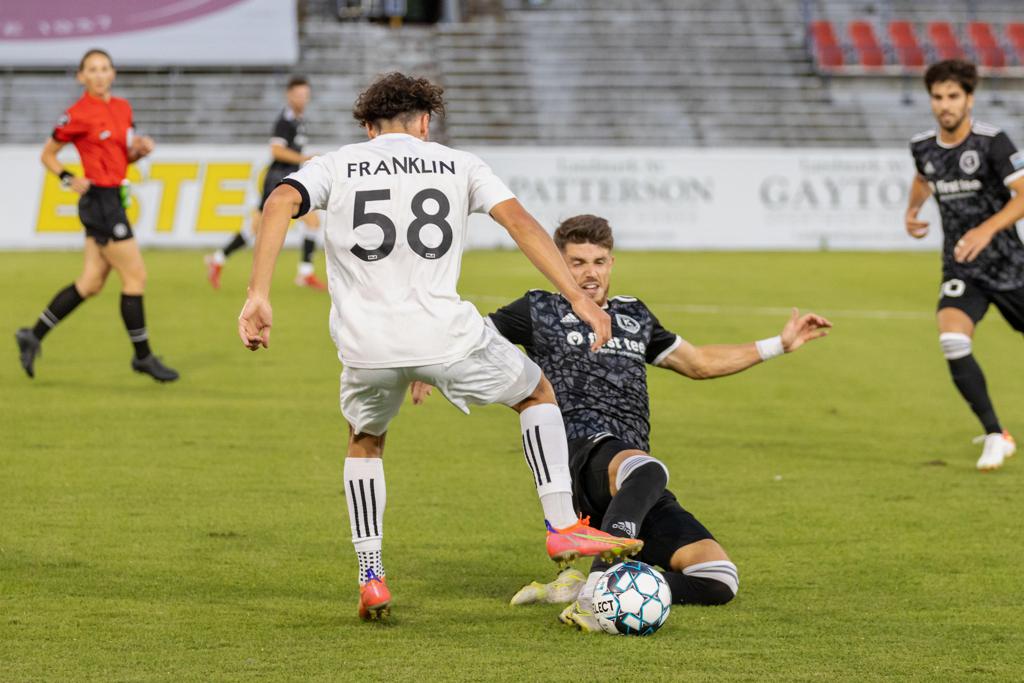 Cole earned his signature moment in front of the home supporters late in the season when he scored an equalizing set-piece header in the Kickers' home finale against rivals Forward Madison FC. As Nil Vinyals' corner kick service drifted to the back post from the left wing, Cole crashed into the six-yard area and leaped over his marker to steer the ball into the back of the net. The Kickers went on to win the match 3-2 and claim the Henny Derby for the second-straight season.
"I'm excited to build on last season and a productive off-season," Cole said. "There's a lot of talent across this league so we will have some good tests this year.
He continued, "We'll continue to approach every day as an opportunity to get closer to our goal of lifting a trophy in November. Consistency will be an emphasis for me individually this year. With several players returning from last season along with a lot of incoming talent, we have the framework to do great things in 2022."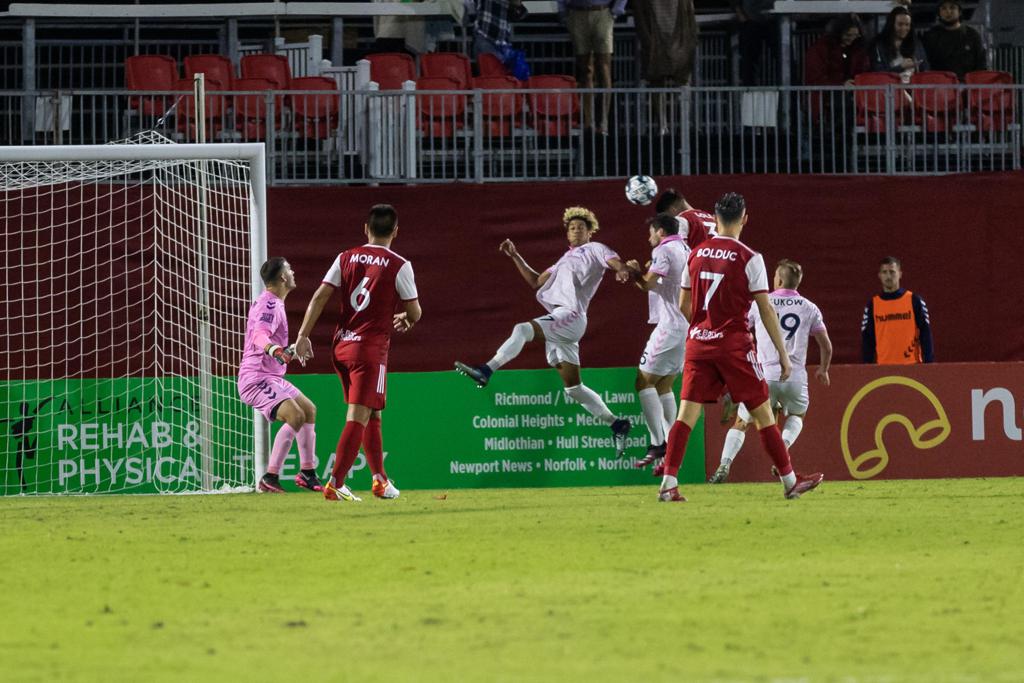 2022 marks our historic 30th consecutive season! The USL League One schedule is live and fans can begin to plot their nights at City Stadium! Reserve your spot today at
https://www.richmondkickers.com/seasontickets
where you can purchase full-season general admission or premium seating options!
TRANSACTION: Richmond Kickers exercise Chris Cole's contract option for the 2022 USL League One season on February 1, 2022.