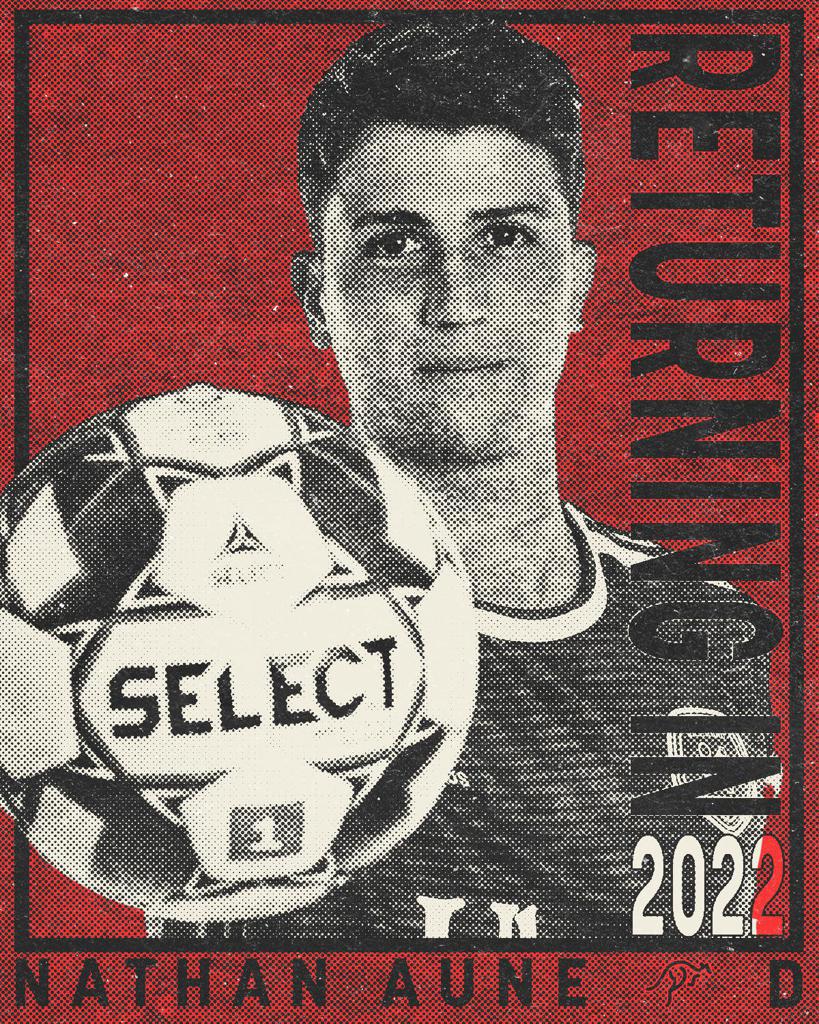 RICHMOND, Va. – The Richmond Kickers are pleased to announce the return of defender Nathan Aune after his contract option was exercised for the 2022 season.
"We brought Nathan to Richmond to compete and lead from our backline," Chief Sporting Officer and Head Coach Darren Sawatzky said. "He had a couple of unfortunate early season knocks in 2021 that kept him from consistent minutes, but the second half of the season saw him grow and give us the minutes we know he is capable of. His personality, competitive drive, and growth in the game make 2022 an exciting season to watch him perform. We expect Nathan to play a big role for us at City Stadium this season." 

Aune returns for a second season with the Reds after proving his ability to be a jack of all trades in 2021. While predominantly lining up as a centerback, Aune also showed off his dynamic athleticism in a holding midfielder role and even lining up as a striker when needed.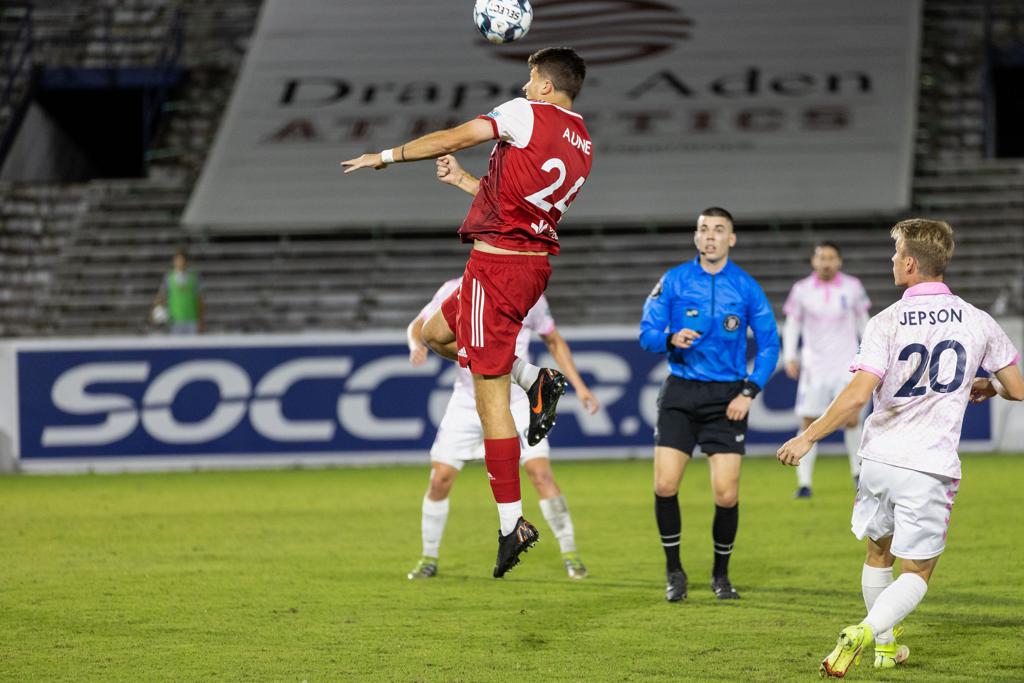 "I'm excited to return to such a great city and a deeply-rooted professional club," Aune said. "I believe in this club, the coaches and players, and we are all invested in doing something special this year.
He continued, "My first season saw me featuring in a couple different positions and roles for the team. As the year went on I think I got to show my flexibility as a soccer player and that I will play any role for the club. Starting in a playoff game only made me more hungry to be in the lineup and help this team compete for trophies."

The Everett, Wash. native made 15 appearances and four starts including a start in the Kickers' playoff match at FC Tucson – the club's first since the 2016 season.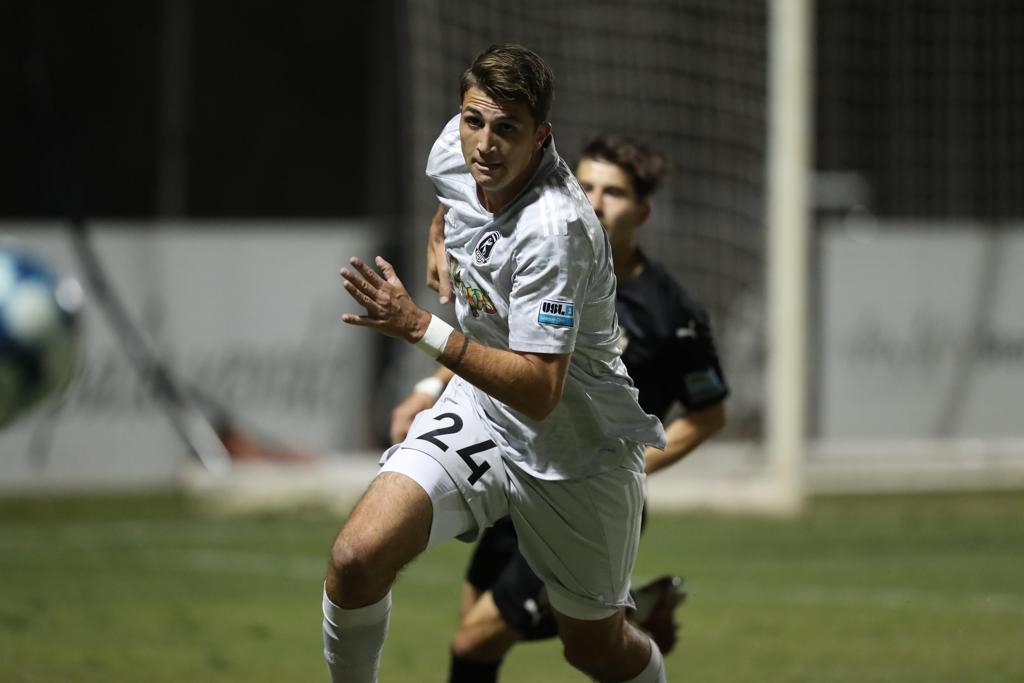 One of Aune's most memorable performances came at South Georgia Tormenta FC on July 24, 2021, when he was subbed on in the 30th minute following an injury. He patrolled the defensive half without conceding a foul and was involved in transition completing 70 percent of his passes in the opponent's half as well as creating one chance. Aune was immense as the Kickers' pulled off a stunning comeback to draw the hosts late after trailing 0-2 in the 63rd minute, and he was awarded the Keiter Player of the Match for his performance.
Now, the 25-year-old is looking to continue evolving his game and further emulating the culture set in the Kickers' dressing room.

"My goal this year is to have a more consistent role within the squad, be a leader on the field and within the locker room, and do whatever is asked of me as a player," Aune said. "This team's goals are to compete for the USL League One title this year, and, with many players returning, we will be on the same page with that."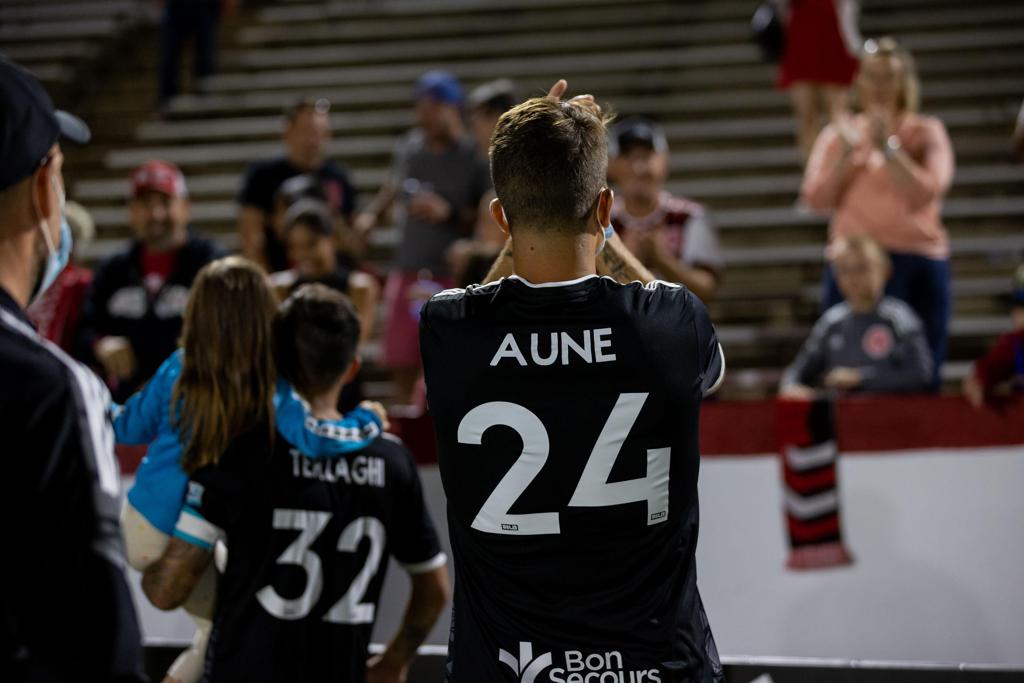 2022 marks our historic 30th consecutive season! The USL League One schedule is live and fans can begin to plot their nights at City Stadium! Reserve your spot today at
https://www.richmondkickers.com/seasontickets
where you can purchase full-season general admission or premium seating options!
TRANSACTION: Richmond Kickers exercise Nathan Aune's contract option for the 2022 USL League One season on January 26, 2022.