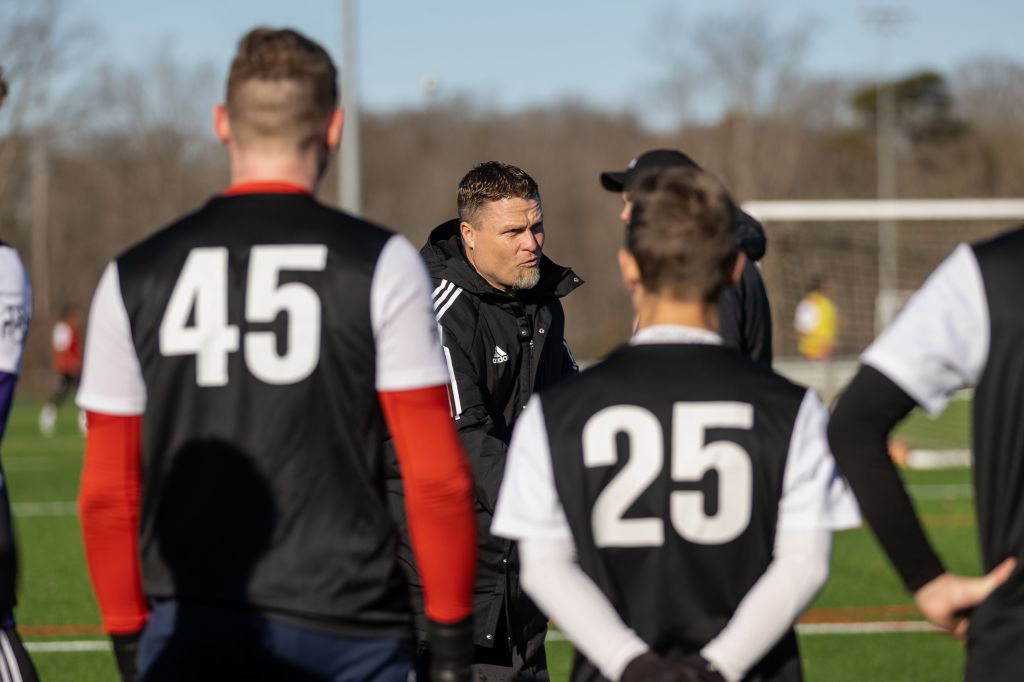 The Richmond Kickers are pleased to host a pro combine for eligible college seniors, qualified free agents, and talented amateur players who are seeking a professional contract. Each session will invite a selected number of players to participate in two days of intense training and scrimmages.
When
December 9-10, 2023
The combine will begin with registration, player meeting, technical session, and small-sided games on Saturday morning, with full-sided games scheduled for Sunday.
Schedule – December 9-10
Saturday, December 9 – Check-in from 8:00 to 9:00 am, Session from 9:00 am to 1:00 pm
Sunday, December 10 – Session from 9:00 to 11:00 am
Where
Ukrop Park – 5300 Ridgedale Pkwy, Richmond, VA 23234
Hotel Info
Details to be released soon.
Combine Fees
Take advantage of the early registration discounted rate of $150 per session. Application and payment must be postmarked on or before November 30, 2023. Registration fees increase to $200 on December 1, 2023. Registration fees are non-refundable and must be paid in advance, online only. No checks or cash will be accepted. No payments will be accepted on the day of the combine. The combine fee does not include lodging, transportation, or meals.
Coaching Staff
Combine sessions will take place in front of the Kickers' professional coaching staff, led by Chief Sporting Officer and Head Coach Darren Sawatzky. The Kickers professional coaching staff is responsible for any final decisions regarding player contracts.
Past Combine Success
Attendance at the Richmond Kickers Player Combine is one of the best ways to ensure that a player's complete soccer resume and professional evaluation is in front of key decision makers for the Richmond Kickers organization.
The Kickers have a history of success with the Pro Combine. Most recently, João Gomiero who signed ahead of the 2023 season as well as several members of the 2021 and 2022 rosters — including Austin Causey, Chandler O'Dwyer, Chris Cole, Christian Molina, and Eli Mumford — were discovered through the combine by our scouting and coaching staff. 
Past combines have also produced such prominent players as 2016 USL Defender of the Year Finalist and All-League First Team Defender Hugh Roberts, 2013 USL Rookie of the Year Nate Robinson, Clyde Simms (New England Revolution, D.C. United, and U.S. Men's National Team), Ronnie Pascale (Three-time USL Goalkeeper of the Year), Tim Brown (New Zealand National Team) and Robert Ssejjemba (2006 USL MVP and Ugandan National Team).